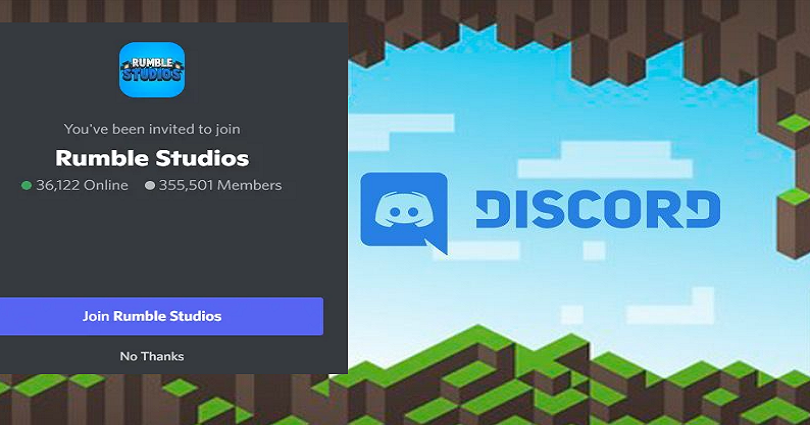 Mining Simulator 1 or 2 is all about the journey of the depths of the mines.
You can find rare materials, ores and sell them.
To accumulate more resources, your task is to update your backpack.
The latest update includes 2 new eggs, 11 new pets, and a new secret/ancient pet user interface.
A new ore is also introduced called "Ancient Bones".
This post has the Mining Simulator Simulator 2 Discord server link for Roblox, game link, and server rules.
Mining Simulator Discord server link
The official Mining Simulator Discord server link is https://discord.com/invite/rumble.
The publisher and developer of Mining Simulator is Rumble Studios.
The server contains more or less 355k members.
It has multiple channels such as trading, codes, offers, and more.
To access them, you have to agree to the rules and verify yourself via RoVer.
After going through the verification, you can chat in the various discussion channels.
The announcement channel has information related to in-game updates and events.
The most active channel is the #ms-discussion channel which is used by everyone for a chat.
What is the game link for Mining Simulator?
The game link for Mining Simulator is https://www.roblox.com/games/9551640993/.
To play Mining Simulator, you need a Roblox account.
If a Roblox account is not made, you can create one here: https://www.roblox.com/.
After creating an account, you can search for "Mining Simulator" in Experiences or use the link above to play the game.
Mining Simulator Discord server rules
Swearing is strictly prohibited.
Do not attempt to test or bypass the filter.
Advertising of any kind is not allowed unless explicitly stated. This includes sending Discord Invites via DMs
NSFW is strictly prohibited (if you wouldn't show it to your mother, don't post it here).
Begging for Robux, or attempting to trade Robux for in game items is forbidden.
Alternative accounts are not allowed.
English is the only language spoken and written here.
Disruptive behavior and controversial topics are not allowed (religion/politics). In addition: the obvious intent to provoke another member or start arguments is prohibited.
Use common sense.
Harassing a user, lewd jokes, advertising, etc. all apply to DMs. If you feel you are being targeted by someone in the server in DMs please take a screenshot and send it to a moderator.
Pinging developers (particularly Isaac) will result in a 30 minute mute.
Excessive use of the spoiler tag is not allowed.
Impersonation of our staff or anyone else will result in a ban.
Don't farm XP from the level bot.
Spoilers for new movies/shows now have a 7 day grace period meaning you're not allowed to post spoilers at least 7 days after said movie/show.
The discord staff has the final say in all moderation actions. Attempting to argue will result in harsher moderation action.
What's Next
Pet Simulator X Discord Server
Arsalan Rauf is an entrepreneur, freelancer, creative writer, and also a fountainhead of Green Hat Expert. Additionally, he is also an eminent researcher of Blogging, SEO, Internet Marketing, Social Media, premium accounts, codes, links, tips and tricks, etc.