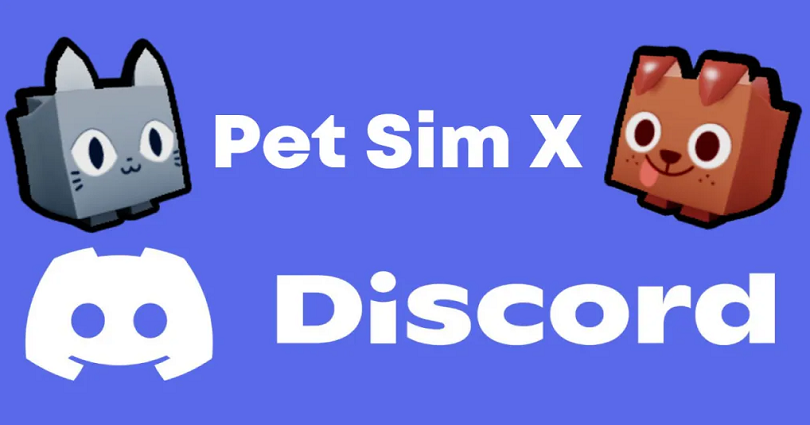 Pet Simulator X, also called PSX, is the 3rd version of the Pet Simulator series in Roblox.
In the game, your task is to collect gems and coins to unlock dynamic pets.
The coins can also be used to buy new biomes and hatch pets from eggs.
When you make progress, new features and mechanics from the new worlds will be unlocked.
Pet Simulator X also contains a YouTube channel, Twitter, YouTube, and Discord.
This post has the Pet Simulator X Discord server link, rules, and game link to play the game in Roblox.
Pet Simulator X Discord server link
The link to Pet Simulator X Discord server is https://discord.gg/biggames.
BIG Games is the indie game studio that is responsible for Pet Simulator X.
They have more than 5 billion unique game sessions and have over 6 million daily active users.
Additionally, they contain a peak concurrent players of more or less 850,000.
The BIG Games has made Pet Simulator X which is the best-performing game now.
The BIG Games Discord server has various channels such as game news, server news, trading, and more.
The "#game-news" channel has information related to the updates of the game.
You can turn on the notifications of the channel to be the first to know about game updates.
The server will not ask you to complete a verification process.
Therefore, you can chat in the trading channels without the need to verify yourself.
Pet Simulator X Discord server rules
First & foremost, follow the Discord & Roblox Terms of Service.
Be kind & respectful to all members.
Swearing is allowed. However, you are not allowed to use derogatory & racial terms towards other players.
Any type of advertising in our discord & member's direct messages is strictly prohibited.
Do not use any other language besides English.
Threatening to DDoS / DOS / Blackmail or leak any personal information of our staff & players is strictly prohibited.
Any attempt in trying to bypass our chat filter is strictly prohibited.
Exploiting, Scripting & any type of altercation of game play is strictly prohibited. (Auto clickers are allowed)
Using explicit images, words & terms are not allowed.
Disruptive behaviour & controversial topics are not allowed in general. Please keep these topics in "off-topic" & be sure to be respectful towards other members' opinions.
Refrain from attempting to trade Robux, USD or any other currency for in-game items.
Begging for Robux & in-game items is prohibited.
Inappropriate Discord PFP, Usernames & Custom Statuses are not allowed.
Impersonation of Staff &/or a player is not allowed.
Do not excessively ping staff, community members, or roles.
Drama brought into BIG Games will not be tolerated.
Speaking about Roblox exploits & in-game exploits to members is not allowed.
What is the game link for Pet Simulator X?
The game link for Pet Simulator X is this URL https://www.roblox.com/games/6284583030/6x-Pet-Simulator-X.
You need to have a Roblox account if you want to play the game.
A Roblox account can be made here: https://www.roblox.com/ if you don't have one.
Pet Simulator X currently contains over 4 million favorites and 4.5 billion visits.
Other than their Discord server, they have YouTube and Twitter too, you can follow BIG Games there.
For the sake of help, you can create a ticket on this URL: https://bgsupport.club/report-forms.
What's Next
How to Add Rules to Your Discord Server
Arsalan Rauf is an entrepreneur, freelancer, creative writer, and also a fountainhead of Green Hat Expert. Additionally, he is also an eminent researcher of Blogging, SEO, Internet Marketing, Social Media, premium accounts, codes, links, tips and tricks, etc.