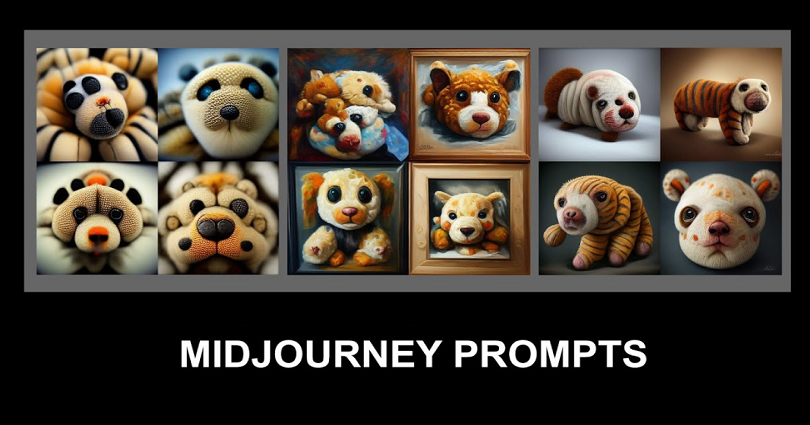 Midjourney is an AI that generates art/images keeping in view your prompts.
For instance, if you use "/imagine prompt: colorful butterfly", the Artificial Intelligence will get an image of what it thinks a colorful butterfly is.
However, using one adjective like "colorful" is not perfect every time.
If you will use only one adjective, the AI will come up with something simple.
Therefore, it's recommended that you use multiple adjectives and descriptions so that the AI can generate a perfect image.
Instead of using "colorful butterfly", you can come up with "a rainbow-colored butterfly flying across a field of flowers during a sunset".
The more you describe it, the better the results.
This post has a list of Midjourney prompts, tips, and examples you can take inspiration from.
Tips for Midjourney prompts
Utilize something well-known
For instance, Dragon, king, knight, queen, wizard, etc.
You have to be more specific
For instance, A rainbow-colored butterfly flying across a field of flowers during a sunset.
Try to add multiple adjectives
For instance, Beautiful, powerful, colorful, intricate, detailed, massive.
Add the name of an artist (to invoke their art style)
For instance, Vincent Van Gogh, Picasso, M.C. Escher, Salvador Dali.
Include a style to become descriptive
For instance, Realism, Surrealism, Cyberpunk, Cubism, Contemporary, Fantasy, Abstract, Modern, Impressionism, Minimal.
Add computer graphics
For example, Unreal Engine, Octane render, Ray tracing.
List of Midjourney prompts
Atmospheric
Cinematic lighting
Unreal engine
Octane render
Photorealistic
Hyperrealistic
Sharp focus
Rim lighting
Dramatic lighting
Anthropomorphic
8k
Very detailed
Soft lighting
Volumetric
Surreal
Realistic CGI
Fantastic backlight
HDR
Studio light
Internal glow
Atompunk
Multiverse
Concept art
Time loop
Maximum texture
Futurism
Iridescent
Cyberpunk
Steampunk
Intricate filigree metal design
Bionic futurism
Ray tracing
Symmetrical
Dynamic
Example of Midjourney prompts
Example of an ice cream sundae:
ice cream sundae, cherries, marshmallows, delicious, glistening, highly detailed, octane render,
Example of a Charcuterie Board:
charcuterie board with multicolored alien cheeses, with glowing mold and fungus
Example of a Cafe:
interior environment design, contemporary furniture, a minimalist contemporary cafe with a large round zen window view of a starry nebula, candlelight, arch viz, modern, space opera, ray traced, medium format, 8k, octane render,
Example of fishes:
glass of water, fine details, unreal engine, fishes, photo realistic,
Example of a warrior/knight:
living armor, character design, enraged warrior, monster-like armor, full body portrait, organic armor, high detail, intricate detail
Example of an orchestra:
stained glass, octane render, black and white, an orchestra of characters playing instruments on fire in a chapel + surrounded by ghosts made out of chiseled marble + raining, divine, vibrant, 12th century, ambient occlusion, dynamic lighting, oil
What's Next
Midjourney Discord Server Link
The Beginner's Guide to Use Midjourney AI
How to Add Midjourney Bot to Your Discord Server
Arsalan Rauf is an entrepreneur, freelancer, creative writer, and also a fountainhead of Green Hat Expert. Additionally, he is also an eminent researcher of Blogging, SEO, Internet Marketing, Social Media, premium accounts, codes, links, tips and tricks, etc.