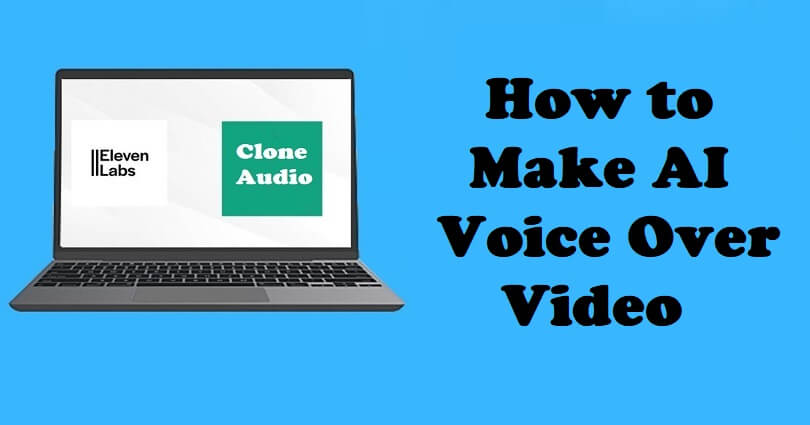 AI voices are controlling the web now and they are able to clone the voice of anyone.
All you need to do is put some text into the tool and it will give you a real voice over of that person.
The voices can be of Donald Trump, Joe Biden, Jordan Peterson, Joe Rogan, and so on.
AI voice memes are trending on TikTok in which people are using voice of renowned people.
A popular meme shows that Biden and Trump are playing games similar to Minecraft.
If you want to know about how people are making voice overs, this article is for you.
In this article, I will tell you how to make an AI voice-over video to clone anyone realistically and make funny videos (short tutorial).
How to make an AI voice over video
To make an AI voice over video, the first thing you need to do is to create an account and get a paid plan (for example, Starter subscription).
After that, go to YouTube search engine and find at least 3 clips of the famous person that you want to voice clone (for instance, Donald Trump) and convert them to MP3 files.
In the end, upload the audio files to Eleven Labs, next, generate and download the voices and edit a video with the help of a video editor.
#1: Create an account on Eleven Labs
Visit their website: https://www.elevenlabs.io.
Hit the "Sign up" button.
Sign up with either of these options Facebook, Google, or email.
After that, verify your email address and sign in.
Visit your subscriptions and subscribe to a paid plan (for instance, choose Starter which costs $5 per month).
Note: ElevenLabs can be used for free, but it will not allow you to clone voices.
#2: Start cloning a voice
Go to YouTube search engine and search for clips of any famous person in order to clone him such as Donald Trump.
Copy the link of the video and paste it into any YouTube to MP3 converter.
Follow these steps: Add Voice > Instant Voice Cloning > Name it > Upload the audio clips > Add Voice.
To use the cloned voice, select "Use".
Put the text and select "Generate".
To download the cloned voice, click on the save icon.
#3: Start editing your video
Use any of your favorite editing tools to start editing your video.
Drag and drop the videos to edit them.
After that, drag and drop the cloned audio files.
Use the editor to edit the audio and video clips.
Export the video and upload it to any social media app like TikTok, Instagram, or Facebook
What's Next
How to Fix ChatGPT Error Code 1020 Access Denied
How to Fix "We're experiencing exceptionally high demand" in ChatGPT
Arsalan Rauf is an entrepreneur, freelancer, creative writer, and also a fountainhead of Green Hat Expert. Additionally, he is also an eminent researcher of Blogging, SEO, Internet Marketing, Social Media, premium accounts, codes, links, tips and tricks, etc.