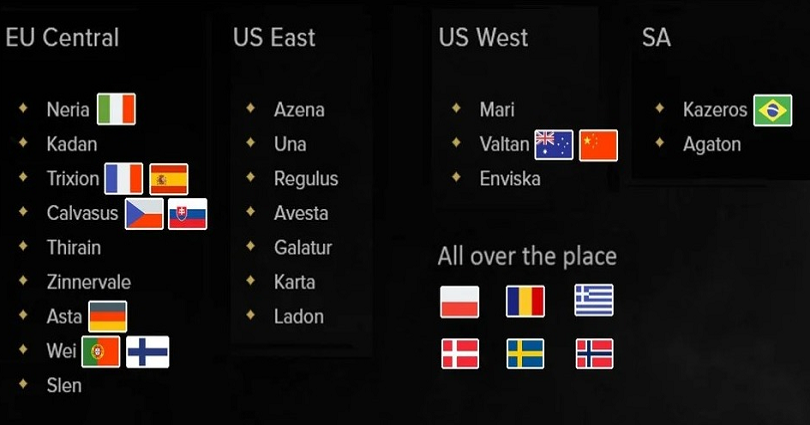 The official launch of Lost Ark was on Steam on February 11, 2022.
However, a lot of players are not able to download the game on Steam.
The reason for this is that Lost Ark is not available in every country or region.
Lost Ark is not able to launch it globally because of some laws and regulations.
This post has a list of Lost Ark available countries and regions and why you're not able to download it on Steam.
Lost Ark available regions
Europe
Latin America
North America
Oceania
Lost Ark available countries
Andorra
Antigua and Barbuda
Aland Islands (Finland)
Albania
Argentina
Australia
Austria
Bahamas
Brazil
Bulgaria
Barbados
Belize
Bolivia
Bosnia and Herzegovina
Canada
Cyprus
Czech Republic
Chile
Colombia
Costa Rica
Croatia
Denmark
Dominica
The Dominican Republic
Ecuador
El Salvador
Estonia
Faroe Islands (Denmark)
Finland
France
Germany
Gibraltar (UK)
Guatemala
Guernsey (UK)
Greece
Grenada
Guyana
Haiti
Holy See
Honduras
Hungary
Isle of Man (UK)
Italy
Iceland
Ireland
Jamaica
Jersey (UK)
Kosovo
Latvia
Liechtenstein
Lithuania
Luxembourg
Monaco
Montenegro
Malta
Mexico
New Zealand
Nicaragua
North Macedonia
Norway
Panama
Paraguay
Peru
Poland
Portugal
Romania
Saint Kitts and Nevis
Saint Lucia
Saint Vincent and the Grenadines
Slovenia
Spain
Suriname
Svalbard & Jan Mayen (Norway)
Sweden
San Marino
Serbia
Slovakia
Switzerland
Trinidad and Tobago
Turkey
United Kingdom
United States
Uruguay
Venezuela
Why can't I play Lost Ark in the Netherlands?
According to Lost Ark, they have not released it in the Netherlands and in Belgium because of local laws and regulations.
Lost Ark is a game of chance in Belgium and The Netherlands due to its random in-game items.
In another Lost Ark tweet on Twitter, they also said that Amazon does not have the right to publish the game in any additional countries or regions.
It shows that you might not be able to play the game if you are in SEA (Southeast Asia).
Is Lost Ark available in Asia?
Lost Ark is not available in Asia (for example, China, Singapore, and India).
Currently, Lost Ark contains 4 regions with servers available for them.
The servers are in North America East, North America West, Central Europe, and Latin America.
The paid items are marked as "Gambling/RNG content", that is the reason why the game is blocked in some countries.
According to Lost Ark's replies on Twitter, they do not want to publish the game in any additional region except the regions available in the list above.
Therefore, if you're a resident of Southeast Asia, Belgium, or the Netherlands, use a VPN to download the game on Steam because that is the only way.
What's Next
Funny, Cool, And Best Gaming Names
Arsalan Rauf is an entrepreneur, freelancer, creative writer, and also a fountainhead of Green Hat Expert. Additionally, he is also an eminent researcher of Blogging, SEO, Internet Marketing, Social Media, premium accounts, codes, links, tips and tricks, etc.