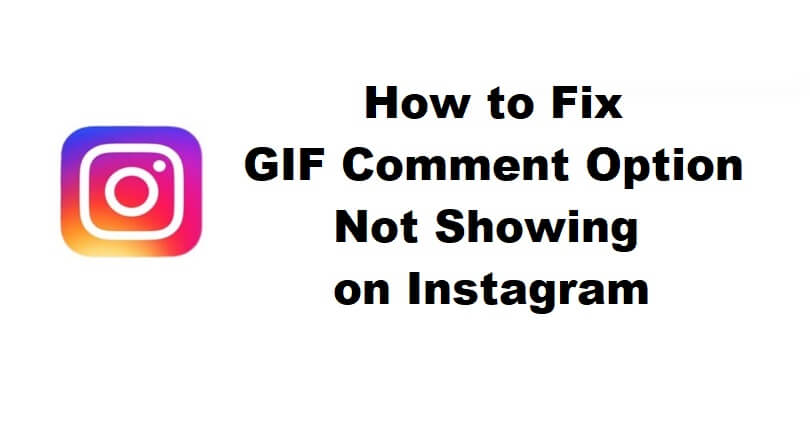 Instagram recently released a new feature that helps you to comment GIFs on a post.
These GIFs you use come directly from the GIPHY website.
GIPHY is a search engine that provides GIFs that is owned by Meta in May 2020, they acquired it.
Instagram will retrieve GIFS from GIPHY, all you need to do is search for them.
However, the feature is not rolled out to all the users and you might be thinking how to get it.
In this article, I will tell you why can't you comment GIFs and how to fix the GIF comment option not showing, not working, or missing on Instagram.
Why can't I comment GIFs on Instagram?
You can't comment GIFs on Instagram because the feature is not available for everyone yet.
Instagram recently rolled out the feature to some users only.
A Reddit user shared a screenshot of a user who is using the GIF option.
Some users are using it because they got it and some of them do not have it yet.
Each time Instagram releases any new feature, they first test it.
The testing period can take weeks to months to complete.
For example, when Instagram first introduced Reels, the option was not rolled out in every country.
It took a few months of testing and after that, they launched it globally.
Same is the case with GIF comments feature on Instagram, they are testing it on the platform to check whether it increases the engagement or not.
If it increases it, the option will be launched on a global level.
How to fix GIF comment option not showing on Instagram
To fix the GIF comment option not showing on Instagram, the best bet is to update the app on the App Store or Google Play Store.
After updating the application, go to the comments section of an Instagram post and find out if you have the option.
Additionally, you have to inspect if there's a "More" option under a GIF comment.
If the feature is present, you can choose the option, search for a GIF, and choose it to post it.
Otherwise, you have to wait until the feature is available globally.
The process can take weeks to months to fully roll out the option.
You will see many users on Twitter who are saying that the Instagram GIF feature is not working for them.
Here are some examples:
"How are people commenting GIFs on instagram".
"Everybody using GIFs on Instagram but I can't see them. It's just blank!"
"You can add GIFs to comments on Instagram now, but I don't have that option. Wow!".
After going through different social media sites like Twitter, Reddit, I found that everyone does not have the post GIFs as comments feature.
Unfortunately, Instagram has not made it clear that when will they release the feature to everyone.
In fact, Instagram did not even release news related to the launch of the feature in a blog.
What's Next
How to Comment GIFs on Instagram
How to Do the Blue Search Comment on TikTok
Arsalan Rauf is an entrepreneur, freelancer, creative writer, and also a fountainhead of Green Hat Expert. Additionally, he is also an eminent researcher of Blogging, SEO, Internet Marketing, Social Media, premium accounts, codes, links, tips and tricks, etc.