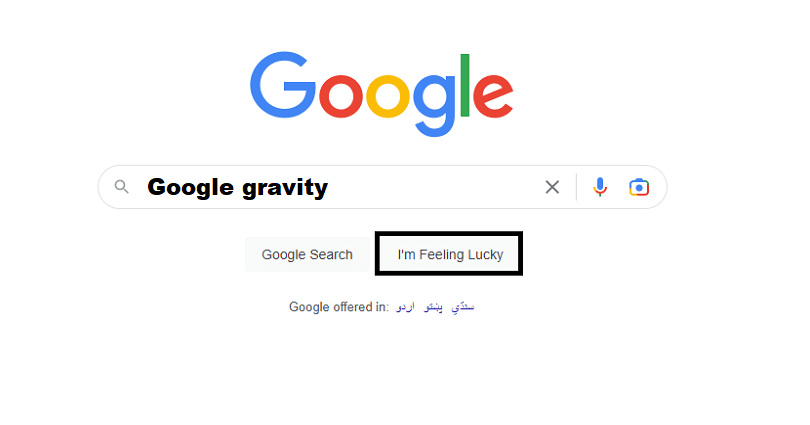 In this epoch, Google is the most popular search engine and the founder of Google are Larry Page and Sergey Brin who founded it in 1998.
The search engine famous for containing a myriad of easter eggs.
It is replete with hidden messages, inside jokes, secret games, and more.
If you are a regular user of Google and also a fan, you might have faced one.
However, it is not a child's play to find easter eggs because they won't be included to popular searches.
Having said that, a famous easter egg is the "Google Gravity" easter egg.
In this article, I will tell you how to do or enable Google Gravity, what is it, why is it not working, and whether the Easter egg is removed.
What is Google Gravity?
Google Gravity is another easter egg by Google that is unofficial.
The easter egg is fan-made that is why it is not on Google.
With this, you can make all the elements on the page fall down on the ground.
You can also drag and drop the elements by yourself.
Is the Google Gravity easter egg removed?
No, the Google Gravity easter egg is still available.
The easter egg is not official as it is fan made.
That is why it is not available on Google.
This easter egg can be used from other sites than Google itself.
How to enable Google Gravity
Here are the steps on how to enable Google Gravity:
Visit Google.com.
Search for "Google Gravity".
Lastly, click on the "I'm Feeling Lucky" button.
Try to go near the elements on the page.
To enable Google Gravity, the first step is to search for "Google Gravity" on Google and hit the "I'm Feeling Lucky" button.
After clicking on the button, it will take you to a website and the easter egg will start.
On the other hand, you can play google gravity from this link: https://elgoog.im/gravity/.
The elements on the page will start falling once you reach the site.
On the page, the elements are intractable.
The interaction can be done via click, hold, drag, and releasing an element on the page.
To knock the elements, you can use the clicking, holding and dragging of the mouse.
Why is Google Gravity not working?
Google Gravity is not working because the easter egg is an unofficial one.
There are some external websites that help you to play it.
The external websites that can be used are Elgoog and MrDoob.
Elgoog is a website that creates and restores the easter eggs of Google.
What's Next
How to Get the Google in 1998 Easter Egg
How to Do the Thanos Snap on Google
How to Play "Zerg Rush" on Google
Arsalan Rauf is an entrepreneur, freelancer, creative writer, and also a fountainhead of Green Hat Expert. Additionally, he is also an eminent researcher of Blogging, SEO, Internet Marketing, Social Media, premium accounts, codes, links, tips and tricks, etc.