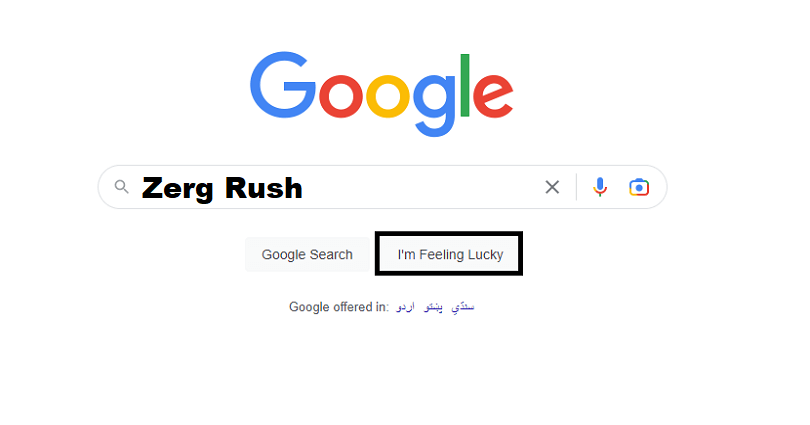 In this epoch, Google is the most popular search engine and the founder of Google are Larry Page and Sergey Brin who founded it in 1998.
The search engine famous for containing a myriad of easter eggs.
It is replete with hidden messages, inside jokes, secret games, and more.
If you are a regular user of Google and also a fan, you might have faced one.
However, it is not a child's play to find easter eggs because they won't be included to popular searches.
Having said that, a famous easter egg is the "Zerg Rush" easter egg on Google Images.
In this article, I will tell you how to play the Zerg Rush game on Google, what is it, and whether the Easter egg is removed.
What is Zerg Rush on Google?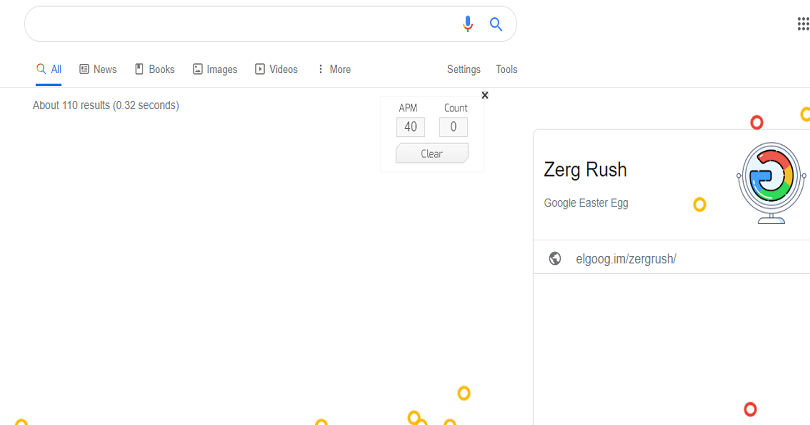 Zerg Rush is an Easter egg on Google and on April, 2012, the game was released.
The inspiration of the Easter egg is taken from StarCraft, a popular video game series by Blizzard Entertainment.
"Zerg Rush" is a strategy that is used in StarCraft and alien used it and they are known as the "Zergs".
The game is about aiming a lot of your units at the foes to conquer them.
Did Google remove the Zerg Rush Easter egg?
Yes, the Zerg Rush Easter egg is removed by Google.
Google launch easter eggs temporarily because they give preference to user experience.
Even though the Zerg Rush Easter egg is removed from Google, but we will help you to play it.
But you can use the trick to unblock zerg rush on Google.
Why is Zerg Rush not working on Google?
Zerg Rush is not working on Google because they removed it.
Consequently, you will not be able to trigger it by searching for it.
For the sake of entertainment, Google introduces these Easter eggs.
This type of thing attracts users to search engines too.
How to play "Zerg Rush" on Google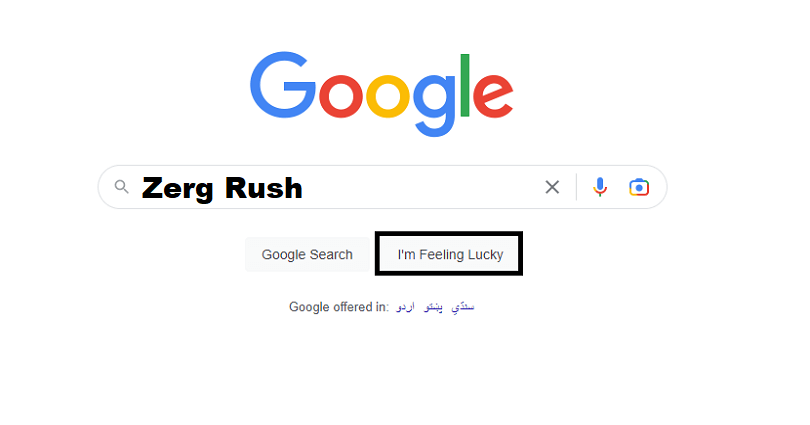 Here are the steps to play "Zerg Rush" on Google:
Visit Google.com.
Perform a search for "Zerg Rush".
Hit the "I'm Feeling Lucky" button.
You will see the circles spawning on the page.
To destroy them, you need to click on them multiple times.
You can increase the count by destroying different circles.
To play Zerg Rush on Google, the first step is to go to Google, search for "Zerg Rush" and click on the "I'm Feeling Lucky" button.
After clicking on it, this trick will allow you to play the game.
Another way to play it is to use this link: https://elgoog.im/zergrush/.
The page will show the circles spawning, and your task is to click on the circles multiple times to get rid of them.
The aim of the game is to destroy as many circles as you can before the entire page has it.
When the game is over, the circles will show the initials, "GG", which stands for "Good Game".
What's Next
How to Play "Atari Breakout" on Google
How to "Do a Barrel Roll 1 Million Times" on Google
How to "Do a Barrel Roll 10000 Times" on Google
Arsalan Rauf is an entrepreneur, freelancer, creative writer, and also a fountainhead of Green Hat Expert. Additionally, he is also an eminent researcher of Blogging, SEO, Internet Marketing, Social Media, premium accounts, codes, links, tips and tricks, etc.