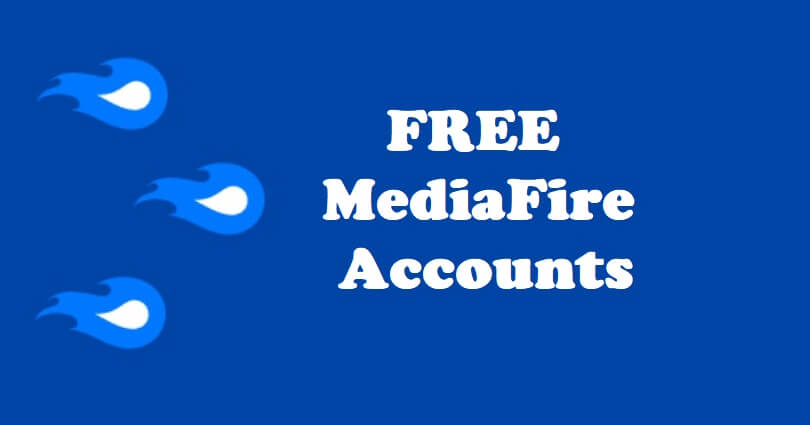 MediaFire is a cloud-based platform in which you get online storage to store files.
You can get collaborative tools in order to manage the digital content without much effort from anywhere from the web.
It can be used on different devices and operating systems including Windows, iOS, Android, and OS.
MediaFire offers unlimited downloads, download resuming, and it can be done without waiting.
Since its launch, there are more than 150 million users on MediaFire who store, arrange, and distribute their content every month.
This post has a list of free Mediafire premium accounts with email addresses, passwords, and Pro/Business.
Is Mediafire free?
Yes, Mediafire is free, but it does have paid plans.
The plans are Pro and Business plans ($8.33/month and $100.00/month respectively).
The free access of Mediafire gives you a storage limit of 10 GB.
After exceeding the limit, you have to subscribe to the premium plans.
How to get a free Mediafire subscription
To get a free Mediafire subscription, use different survey sites including Survey Junkie or YouGov to earn rewards such as PayPal cash and buy them.
How to create a Mediafire account
To create a Mediafire account, visit their website: https://www.mediafire.com/.
After reaching there, hit the "Sign up" button and select a plan.
If you want to remain a free user, select the "Basic" plan to get 10 GB.
Provide your first name, last name, email address, choose a password, and hit the "Create account & continue" button.
Free Mediafire Premium accounts 2023
Free Mediafire accounts (Pro/Business)
| | |
| --- | --- |
| Email address | Password |
| vopfla231@gmail.com | T*lvlfL6 |
| sidlor238@gmail.com | @a_Lw0a1 |
| hulvex789@gmail.com | s8&0?tHL |
| zirpek753@gmail.com | R&tR!S6l |
| koljat349@gmail.com | ?lb4th6F |
| wiehf939@gmail.com | Stu9A&&s |
| kepbrin608@gmail.com | Q1Y4*a@h |
| kmftcj3351@gmail.com | DE0e1-ub |
| juoapeb368@gmail.com | $r=CReG7 |
| zisifog482@gmail.com | c#0TRlr! |
| nafolod433@gmail.com | 9o3#dR+n |
| jijabom692@gmail.com | 1LcH#h$d |
| didafop846@gmail.com | 0oh?De!h |
| foguluk208@gmail.com | f-biC2lF |
| pixitup574@gmail.com | t5QAs+it |
| lofusug076@gmail.com | s&tH7B_p |
| kevapap716@gmail.com | f@zIs8lc |
| zozujim482@gmail.com | 7r-wR@w6 |
| wifalap407@gmail.com | chuj-sT4 |
| citifed654@gmail.com | B=O7HO!i |
| wopief902@gmail.com | &Ir0D3a* |
| suzupik342@gmail.com | Ho0iJu=e |
| zipetep225@gmail.com | haD?B?0L |
| vogunad178@gmail.com | pr7Ch5?L |
| bifigep441@gmail.com | _4sWLPeg |
| luxatod581@gmail.com | P5wRO=@F |
This table contains a limited number of Mediafire accounts and you have to use them before anyone tries to access them.
Majority of the accounts are made from temporary email addresses and you cannot use them if they are deleted from the system after usage.
If someone has updated the password, this is evident that you will not be able to log in to a mediafire.com account.
So, it is our request that do not update the password.
Another reason is that the account is banned or deleted or you are using the wrong password to log in
To avoid the incorrect passwords, my suggestion is that instead of typing the password, just copy and paste the password.
If the Media Fire account from the list is devoid of an active subscription, there is a great chance that it is expired or needs to be renewed.
In this case, you need to use other Free Mediafire logins from the list.
I will add new Media fire accounts to the table in the future, you can bookmark the page to obtain free mediafire.com accounts later.
What's Next
Arsalan Rauf is an entrepreneur, freelancer, creative writer, and also a fountainhead of Green Hat Expert. Additionally, he is also an eminent researcher of Blogging, SEO, Internet Marketing, Social Media, premium accounts, codes, links, tips and tricks, etc.