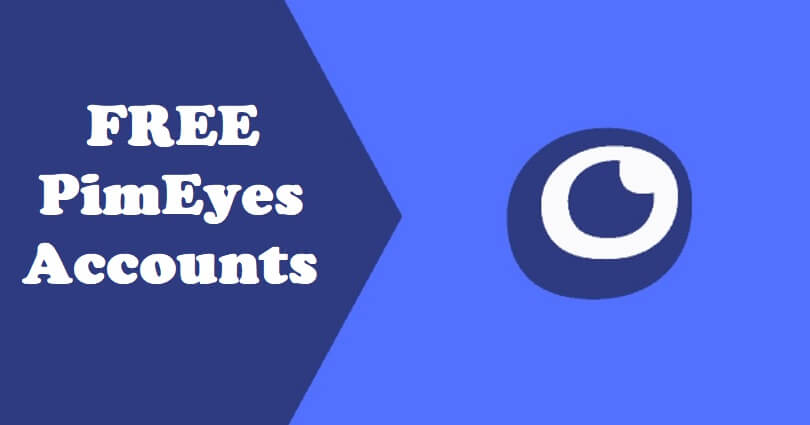 PimEyes is a search engine that finds the sites same as the photos submitted by users.
The service is focused on websites rather than people and they do not label photo keeping in view the age, race, or gender.
The aim of the search engine is to avoid the information about people.
Their objective is to gather information of the URL addresses which are present on the web.
PimEyes gets the public information that is not restricted by the owner or the user.
The database gives coded indexes that are associated with website, where photos with same indexes are available.
This post has a list of free PimEyes accounts with email addresses, passwords, and Plus/Protect/Advanced subscriptions.
Is PimEyes free?
You can do the first three searches on PimEyes for free.
After consuming your first three searches, you have to subscribe to a plan to use their service.
The plans include Open Plus, Protect, and Advanced.
Open Plus and Protect give 25 daily searches while Advanced comes with unlimited searches.
How to get a free PimEyes subscription
To get a free PimEyes subscription, use different survey sites including Survey Junkie or YouGov to earn rewards such as PayPal cash and buy them.
How to create a PimEyes account
To create a PimEyes account, visit their website: https://pimeyes.com/.
After reaching there, click on "My Account" next to "Don't have an account? Register".
Now, enter your email address, create a password, accept the terms, and hit the "Create account with Email" button.
On the other hand, you can sign up with Google, FB, or Twitter too.
Free PimEyes accounts 2023
Free PimEyes accounts (Plus/Protect/Advanced)
| | |
| --- | --- |
| Email address | Password |
| kewesiv621@scubalm.com | sL6He6RlM# |
| awefhns833@jgre.com | J*0Iw-ucR2 |
| vopfla231@gmail.com | T*lvlfL6 |
| vimafo9707@unbiex.com | p@Orajib3i |
| yodawif102@ustorp.com | phl0O#ltH- |
| kiflom837@gmail.com | zIja5*yl |
| jentoo290@gmail.com | siSi!r5s |
| briploo932@gmail.com | 3+-wrLKl |
| cemvop618@gmail.com | p_ToZ8Wi |
| sepidg592@gmail.com | CrIwr#N9 |
| kepbrin608@gmail.com | Q1Y4*a@h |
| kmftcj3351@gmail.com | DE0e1-ub |
| juoapeb368@gmail.com | $r=CReG7 |
| zisifog482@gmail.com | c#0TRlr! |
| nafolod433@gmail.com | 9o3#dR+n |
| jijabom692@gmail.com | 1LcH#h$d |
| didafop846@gmail.com | 0oh?De!h |
| foguluk208@gmail.com | f-biC2lF |
| pixitup574@gmail.com | t5QAs+it |
| lofusug076@gmail.com | s&tH7B_p |
| kevapap716@gmail.com | f@zIs8lc |
| zozujim482@gmail.com | 7r-wR@w6 |
| wifalap407@gmail.com | chuj-sT4 |
| citifed654@gmail.com | B=O7HO!i |
| wopief902@gmail.com | &Ir0D3a* |
| suzupik342@gmail.com | Ho0iJu=e |
| zipetep225@gmail.com | haD?B?0L |
| vogunad178@gmail.com | pr7Ch5?L |
| bifigep441@gmail.com | _4sWLPeg |
| luxatod581@gmail.com | P5wRO=@F |
This table contains a limited number of PimEyes accounts and you have to use them before anyone tries to access them.
Majority of the accounts are made from temporary email addresses and you cannot use them if they are deleted from the system after usage.
If someone has updated the password, this is evident that you will not be able to log in to a Pimeyes.com account.
On the other hand, the account is banned or deleted or you are using the wrong password to log in.
To avoid the incorrect passwords, my suggestion is that instead of typing the password, just copy and paste the password.
If the pim eyes account from the list is devoid of an active subscription, there is a great chance that it is expired or needs to be renewed.
In this case, you need to use other Free pimeyes logins from the list.
I will add new Pim Eyes accounts to the table in the future, you can bookmark the page to obtain free Pimeyes.com accounts later.
What's Next
Arsalan Rauf is an entrepreneur, freelancer, creative writer, and also a fountainhead of Green Hat Expert. Additionally, he is also an eminent researcher of Blogging, SEO, Internet Marketing, Social Media, premium accounts, codes, links, tips and tricks, etc.