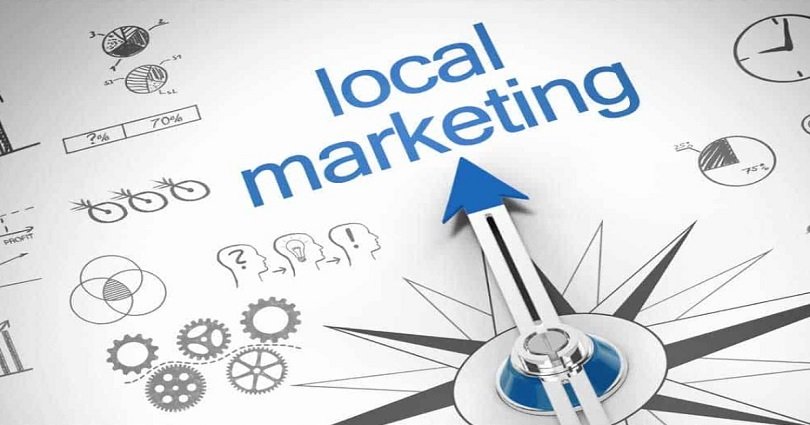 Free Local Marketing Tools, Tips & Tricks That You Should Be Using
Take a minute and bookmark the page. It took us days of research to find all these tools a combination of our own personal and a few great finds we didn't know about.
All these tools are free and extremely useful. I'd suggest checking out each one before moving on and trying to understand how it can apply to your situation.
Each tool has the following information:
URL: the link where to find it
Description: how it works at a high level
So lets get right into it.
SEO tools offered by the Search Engines
There's a few SEO tools you need to be aware of.
The Google Search Console & Bing Webmaster Tools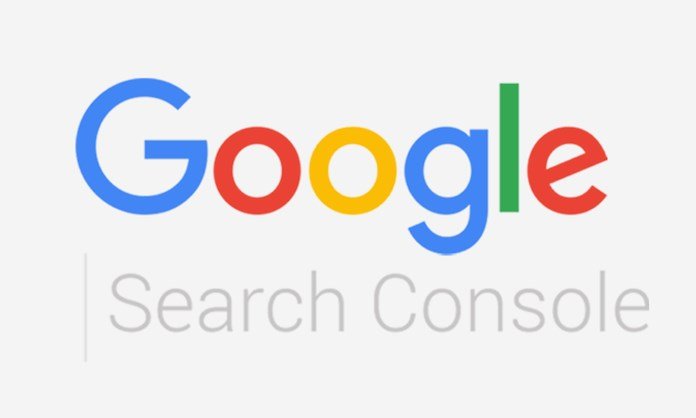 Using these two links you can control and understand HOW search engines see your website. It's extremely important to sign up for the webmaster tools and go through the setup. This is something that is crucial to your SEO success.
URL: https://search.google.com/search-console/about
Description: Measure your sites performance in Google, but also fix issues, performance and get alerted when things are going wrong.
Now let's move onto our second tool:
URL: https://www.bing.com/toolbox/webmaster
Description: Bing is the second largest search engine. You will want to optimize your site for it as well.
Search Engines & Local Ranking Tools
Apart from this, the search engines offer a few tools that are all specifically around LOCAL search. These are necessary if you want to rent for local keywords such as "dentist near me".
To get these local kinds of rankings you will need to set up your business listings with as MUCH information as possible, and reviews from customers.
Clear business name, address
Leave a clear description with clear keywords (informative)
Add 5-10 photos with nice images
Incentivize customers to leave reviews (this helps a lot)
You can sign up for each search engines local ranking here:
https://www.bingplaces.com/
https://www.google.com/business/
https://www.yext.com/pl/yahoo-listings/index.html
Check All Your Local Citations
URL: NAP / Local Citation checking
How it works:
This tool is awesome. It goes through and actually tells you HOW you are doing on each citation that you have locally.
So it goes through all the main networks such as: Google search, Facebook, Google maps, Bing, Yelp. Fourquare etc – and double-checks if you have a listing and whether or not it was found.
Final thoughts:
Awesome for double-checking and ensuring you have all your profiles covered. Especially if you have conflicting information across the platforms.
Systemizing How Customers Leave Google Reviews
URL: https://supple.com.au/tools/google-review-link-generator/
Make it easier for customers to leave reviews and you guessed it – more customers will leave reviews. So what do you do? Well here's a really cool tool.
You basically can create a custom link that goes directly to leaving a comment. This saves the hassle and back and forth which prevents some customers from leaving a review.
Definitely suggested for a business where something like a QR code could work – i.e coffee shop, retail things of that nature.
How to Spoof Your Location for SEO Results
One of my favorite tricks for any small business is this little method below. Using it you can change your geo-location to anywhere in the world without using a VPN.
Anyone who does local SEO knows one of the most annoying things is constantly having to switch IP addresses to the appropriate country or geo-location. So this method is a quick and easy way to get this done.
Open In Cognito tab window on Chrome
CTRL + SHIFT + C / or get to the developer console
Hit 'Sensors'
Choose the geo-location you prefer
Search Google
Allow location access
Refresh once or twice
Voila!
Checking Your Content for SEO-alitidy.
URL: https://yoast.com/research/real-time-content-analysis/
You know when you write up a piece of content trying to count your keywords can get pretty boring. I like using this plugin from Yoast which in real-time analyzes the makeup of your text.
This is one of the final 'task items' on our SEO checklist. Before we publish and put out an article we'll check and see how it does for our keywords and readability.
You also get a snippet of how it will show up in search, which lets you optimize the introduction of your article. Definitely a tool that you will use a lot.
Free Keyword Tool for Finding Those Juicy Opportunities
URL: https://whatsmyserp.com/everywhere
So this is a free keyword tool that you can use within Chrome. All you need to do is visit the page, hit install, sign up for an account and it's good to go.
Basically, whenever you search for something you will get information like search volume and CPC (cost per click). This is ultra useful when you are researching your niche.
You also have the 'related keywords' + 'also searched for' which can spawn a lot of ideas. Definitely a tool that's extremely useful since it all starts with picking the right keywords.
Something which I personally use almost daily (when writing content outlines).
Apart from this keyword tool , check more alternatives to this tool:
2: Keywords Everywhere Alternatives
Your FREE link explorer
URL: https://moz.com/link-explorer
There's a lot of different ways to analyze links but when it comes to FREE – nobody does it better than Moz. You will get the information you need with their tool.
Of course, if you can get the paid, but even with free you will get the important data such as:
Links to any site, competitor backlinks, broken links, spam score, link building opportunities… at the end of the day the free version won't hold you back that much.
Not to be cliche, but of course, it's not the tool but how you use it 🙂
The high level SEO check up:
URL: https://seositecheckup.com/
This is a tool that I'll often pop a client's website when starting a project. It ranks your site across a few categories which can be important but take a bit of digging to find.
From an overview of general SEO to speed to server & security to mobile usability and advanced SEO. The thing about SEO is that it often comes down to some more technical elements.
This website helps you detect those. I'm particularly fond of the security information. Why?
It can really help you figure out a few key questions:
No email addresses are written out in plain text (i.e no spam)
Checks your SPF records (if you're on spam lists)
Tells you if all version of your URL resolve to the same page
Checks your mail server SSL configuration
It gives you more information than this and can be download as a report.
Another way to check up on your website
URL: http://siteliner.com/
This website focuses a bit more on your structure and content. However, it's got an entirely different set of information which can really help you.
The best of course is doing both and working from a list on both of them. Using Siteliner you will find a lot more of the duplicate content, broken links, i.e functionality problems.
My Favorite SEO Extension
This is one of the best extensions available. It basically gives you a quick down and dirty on any website you are visiting. There's a lot of SEO tools bars like this but most of them are paid. So the fact you can get the MOZbar for free and it has so much functionality is awesome.
This is not just a local extension, but it's so good it had to be included.
Usually will just leave this running while I'm doing the regular competitor research.
It's one of those things, that you don't know what you will find – sometimes it's a website, backlink or some oddity where this tool really makes its value.
For those kind of investigations (which should be on going for any SEO).
Use this tool for your graphics and media
URL: https://canva.com/
The easy to use interface, the overall experience and all the templates. Canva is the go-to with its freemium model. Even though usually I will avoid that kind of thing 🙂
Even if you don't have any design experience making something decent is quick and easy with Canva. And at the very worst, remember that having some branding never hurts.
Another huge benefit: the diversity of content you can make – from flyers, eBooks to more advanced promotional materials. If you're on a budget Canva is your friend.
Creating Optimized Google Listings
URL: https://microdatagenerator.org/
Google prefers using the JSON-LD version of the schema for local listings. Which is a fancy way of saying that setting up your Google listing on your own – isn't enough!
You also need to generate and add this snippet of code to your website. This helps tell Google that it's relevant to your listing and will lead to higher rankings. Definitely worth doing.
Removing Negative Reviews
URL: https://objection.co/free-negative-review-removal-tool/
When you have negative reviews sometimes they are FAKE. This program was designed to help detect those illegitimate reviews. By using language processing it can help detect if the review is real or fake.
This can help in making a case for its removal. Definitely a tool that's worth adding to your toolkit especially as your brand's online presence grows.
Unfortunately, there are tons of people out there who will leave a negative review for no good reason.
Tracking your local Keywords
URL: WhatsmySERP.com/serp-check
This is a free SERP checker. Basically what it does is check your webpage against the top 100 Google positions for any given keyword.
This means you can measure your progress – see if your efforts are moving your website up in the Google search results. The important thing about WhatsmySERP.com is that you can choose to search by geo-location.
This is essential when you are searching for your keyword rankings locally, as you need the very specific geo-location that you are trying to rank for and nothing else.
There's an easy feature with this tool that allows to switch that. You can also filter by device, country and a few other features.
To wrap up our list of SEO tools
There's a lot of SEO tools there, and they can help you in many ways but remember that at the end of the day it starts with a good SEO strategy.
An understanding of the tools and WHEN/WHERE to use them.
It's easy to feel empowered by tools, but it's important to know how to use them – otherwise, you can end up losing a lot of time with little to show for it.
The best way to proceed
If you are new to the world of SEO take the time to read about each type of tool listed above. There are other alternatives to some of these tools – you may want to check them out at a later date.
For the moment I'd suggest acquainting yourself with the basic/free versions, before moving ahead in your exploration.
If you have more tools you'd like us to review. Any thoughts or comments – leave them here.
And of course, let us know what your favourite tool from the list is.
Arsalan Rauf is an entrepreneur, freelancer, creative writer, and also a fountainhead of Green Hat Expert. Additionally, he is also an eminent researcher of Blogging, SEO, Internet Marketing, Social Media, premium accounts, codes, links, tips and tricks, etc.