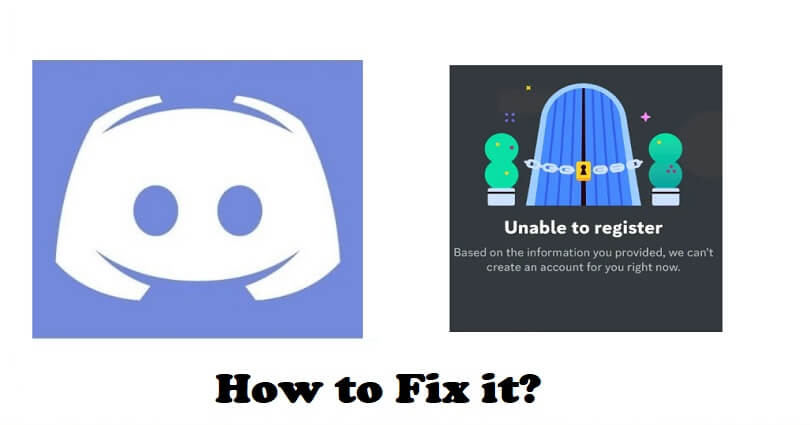 Are you facing an "Unable to register" on Discord?
The next part of the error is, "Based on the information you provided, we can't create an account for you right now".
You will get the error when you're trying to create a Discord account.
The error can occur on both desktop and mobile devices on the Discord app.
In this article, I will tell you how to fix "Unable to register based on the information you provided" on Discord.
Why can't I register for Discord?
You can't register for Discord because you do not meet the age requirement and are under the age of 13.
According to Discord's terms, the minimum age is at least 13 years old to access their app or website.
The user will get verified if they fulfill the minimum age requirement.
This process is to ensure that children do not come across inappropriate material.
When you try to sign up a Discord account, you need to tell your age under "Date of birth".
In some countries, you have to be over 13 to use Discord.
For instance, in Croatia, Germany, and Hungary, the age requirement is 16 years old or above.
Some Discord servers are age-restricted because they contain inappropriate content.
Even if you are using the application, you cannot access the servers if you are not at least 18 years old.
If you have set an incorrect birthday by mistake and you want to fix it, you have to contact Discord support.
How to fix Discord unable to register based on the information
To fix Discord unable to register based on the information, you have to clear cookies and other site data from your browser if you are web user of Discord.
After removing cookies, open Discord in your browser such as Google Chrome, and create a new account.
When you're creating a new account, just remember that you have to keep your age over 13 years.
Solution 1: Clear cookies on Chrome:
Exit Discord from your browser.
On the right of the URL field, you will see the three dots, click on the three dots.
Select "More tools" next to "Clear browsing data".
Select "Cookies and other site data".
After that, click on the "Clear data" button.
Open Discord in your browser again.
Create a new Discord account and set your date of birth over 13 years.
Solution 2: Use another device/browser
If you're using your laptop or PC to create a Discord account, use your android phone.
If you're creating a Discord account on your mobile phone, use a PC or computer instead.
Try to access Discord from a different browser, for instance, Chrome, Edge, Firefox, or Safari.
What's Next
How to Get the Active Developer Badge on Discord
Arsalan Rauf is an entrepreneur, freelancer, creative writer, and also a fountainhead of Green Hat Expert. Additionally, he is also an eminent researcher of Blogging, SEO, Internet Marketing, Social Media, premium accounts, codes, links, tips and tricks, etc.