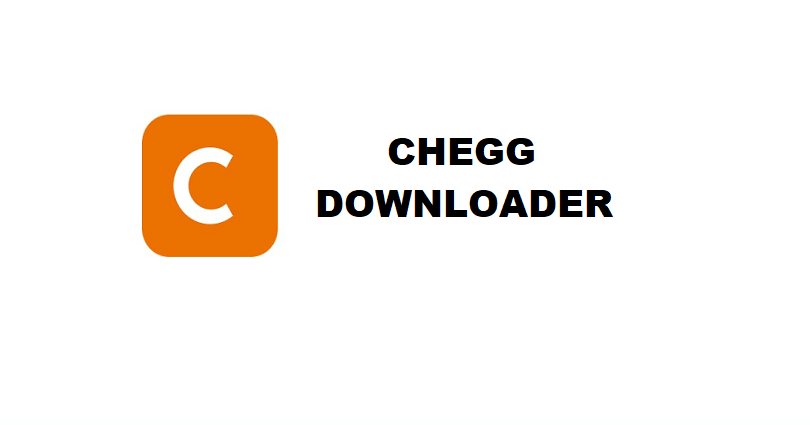 You can ask homework questions and get textbook answers from Chegg.
In addition, you can get help in writing, preparation for exams and rent textbooks etc.
However, the cost of a Chegg subscription is $14.95 per month and as a student, you might not be able to pay it.
If you don't have a subscription, you will not be able to access the answers from website.
Therefore, many students try to use Chegg Discord servers to get answers to their questions.
In this article, you will get Chegg downloader or unlocker that to get answers to your questions, homework, or documents.
Chegg Downloader
To download or unlock Chegg answers or documents, you need to create an account or sign up for StudyX with Discord.
You can paste a question from Chegg on StudyX and find a solution for it.
It's similar to get a Chegg account for free without paying anything.
A new user gets 4 free unlocks and they can use it to unlock answers.
However, you can also bypass the free unlocks limit by creating multiple StudyX/Discord accounts and keep receiving 4 free unlocks.
Here a step by step guide on how to use the Chegg downloader:
#1: Copy the question from Chegg
The first thing you need to do is to copy the question from Chegg.
To do that, visit Chegg.com and search for the question that you want an answer to.
You don't need to create a Chegg account for this purpose.
After locating the question, you need to copy it.
To do that, highlight the full question and to copy it, press "CTRL" + "C" from your keyboard.
Just remember that you have to copy the entire question instead of any part
#2: Create a StudyX account
After copying the question from Chegg, the next step is to create a StudyX account.
Firstly, visit the StudyX website and hit the "Log in" on the top navigation bar.
After clicking on "Log in", it will take you to the login page.
You'll see a "Log in with Discord" button when you access the login page.
If you already have an existing Discord account in hand, you need to click on "Log in with Discord".
If you don't have a Discord account, you need to create one by clicking on the "Sign up" button on the top navigation bar and creating a StudyX account.
To create an account on StudyX site, you can use a temporary email if you want to use the free 4 unlocks free.
#3: Paste the question from Chegg on StudyX
After a StudyX account creating, the next step is to log in to it.
If you have chosen "Log in with Discord", you'll be signed in to StudyX with your Discord account.
Now, you have to paste the question from Chegg that you have copied in the first step into the text field.
You will see the text field on the homepage of StudyX.
Here is an example of question that you can use, "How can you apply exclusive events, independent events, and dependent events in biology?".
To find the answers, you need to click on "Search" after pasting the question.
#4: Unlock the answer using a free unlock
After searching for the question, wait for a few seconds to load it.
StudyX will give you the answers that match it.
The most similar questions will be shown in the top search results.
Have a look at the similarity percentage in order to check the similarity of the question.
The simple is that, the higher the percentage, the higher the similarity.
Obviously, the best percentage will be 100%, but the chances are very low that you'll get a perfect match every time.
To access the question, click on it, and choose the highest similarity question and click on "Unlock the answer" to unlock the answer for it.
If a match for your question is not found, you can get the answer by asking the community.
However, it will cost at least 200 points to ask the community for an answer.
It is the same as getting a free Chegg downloader.
Final Words
To get textbook and homework answers, Chegg is a perfect choice.
However, a lot of users are unable to afford the $14.95 per month subscription.
Therefore, the method available in this guide can be used to download Chegg answers for free.
As mentioned in this article, StudyX can be used as an alternative to Chegg.
After getting a StudyX account, you will experience as a free Chegg account because it gives you 4 free unlocks.
To increase the limit, you need to create multiple StudyX accounts (via fake email addresses) to get unlimited points.
On the other hand, you can also join a Chegg Discord server that offers free bot unlocks.
What's Next
How to Unblur Course Hero Answers
Arsalan Rauf is an entrepreneur, freelancer, creative writer, and also a fountainhead of Green Hat Expert. Additionally, he is also an eminent researcher of Blogging, SEO, Internet Marketing, Social Media, premium accounts, codes, links, tips and tricks, etc.