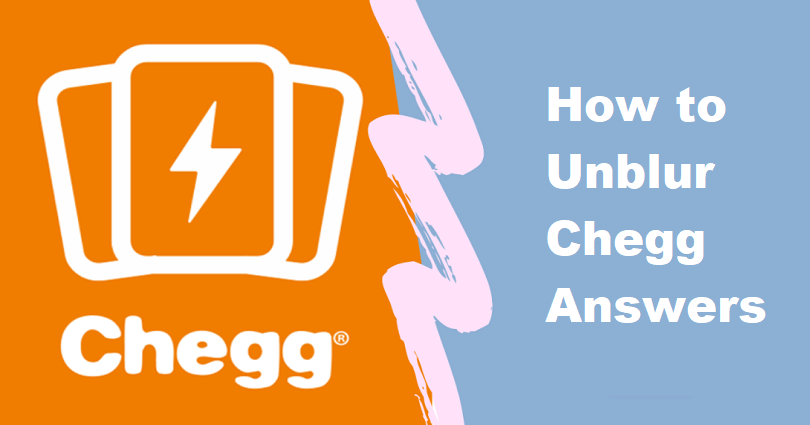 Do you want to unblur Chegg answers without paying anything?
Or you are trying to find out whether you can use inspect element tool or not?
It is because the Chegg subscription is very costly @ $19.95/month.
If you are in student life, you might not afford this cost.
Unluckily, Chegg does not offer a free trial.
Additionally, the website of Chegg also does not offer free unlocks – you cannot unlock an answer.
But if there is a method that you can use to unblur text/answers on Chegg?
In this article, I am going to show how to unblur Chegg answers and how to unblur them using inspect element.
How to unblur Chegg answers
To unblur Chegg answers, the first you need to take is to join the StudyX Homework Help Discord server.
In the server, you need to go to the "gpt4-answers" or "community-answers" channel to paste the question there.
The StudyX Homework Help Discord server contains a bot that can answer your Chegg questions.
Your task is to provide the question and the rest of the work will be done by bot.
#1: Copy the question from Chegg
Visit Chegg.com and find the question that you want to get an answer of.
After that, highlight the entire question and press "CTRL" + "C" from your keyboard and it will copy it.
#2: Create a StudyX account
Visit the StudyX website and from the top bar, you need to click on "Log in".
After that, click on "Log in with Discord" if you already have a Discord account.
If you don't have a Discord account, you need to hit the "Sign up" button available at the top bar and create a StudyX account.
Note: To create an account on StudyX website, you can use a temporary email service if you want to get the benefits of the 4 free unlocks.
#3: Paste the question from Chegg on StudyX
You need to paste the question that you have copied from Chegg in the first step into the text field.
Here is an example, "How can you apply exclusive events, independent events, and dependent events in biology?".
To find answers, you need to click on "Search".
#4: Unlock the answer using a free unlock
After that, you need to wait for a few seconds for StudyX to get the results that answer the question.
After getting the answers, you need to click on the question that has the highest similarity and click on "Unlock the answer" to it!
The top of the search results will show the most similar questions.
The higher the percentage is, the higher the accuracy will be.
Obviously, the best percentage is 100%, but it hardly happens that you will get 100% each time.
If you are not able to find the answer to your question that matches, the next step is to ask the community for an answer (it costs 200 points).
How do I unblur Chegg answers using inspect element?
You can unblur Chegg answers with the help of inspect element, all you need to do is right-click on the page and click on "inspect element".
After doing so, click on the blurred answer to select it.
Next, remove the <div> tag to unblur the Chegg answer.
Update: As of early 2022, this way is not working—so you'll have to join a new Discord server with a Chegg bot.
Here's a link to the Discord server that contains a Chegg/StudyX bot that can answer your questions, click to access it: https://discord.gg/d77RAHzwSb (StudyX Homework Help).
Final Words
You can unblur Chegg answers if you get the subscription to the study plan.
However, if you want to get the answer of 1 or 2 questions, I suggest do not waste 19.95$ for it.
It is because the subscription will not be helpful for you if you are not using it again.
You can go through this post to see Chegg answers without paying a single penny.
There is an alternative way you can use to solve your issue, you can join the /r/CheggAnswers community on Reddit and post the question's link there with Pastebin.
Someone in the community might have the paid version and may help you.
Related Posts
How to unblur Course Hero Answers
Arsalan Rauf is an entrepreneur, freelancer, creative writer, and also a fountainhead of Green Hat Expert. Additionally, he is also an eminent researcher of Blogging, SEO, Internet Marketing, Social Media, premium accounts, codes, links, tips and tricks, etc.