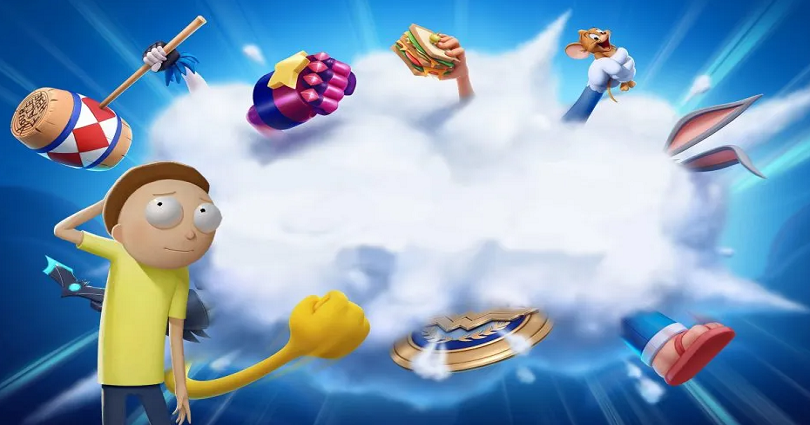 Usually, the children get close to their grandparents.
Same is the case with Morty who has something similar relation with his grandpa Rick.
Morty has visited all across the universe under the supervision of his grandpa that is, Rick's.
Morty also moved in countless different time streams and to and fro in unique dimensions.
Keeping in view the harsh truths, Morty tries to remain optimistic.
This post has the best perks for Morty in MultiVersus and the unlockable perks you can obtain per level.
Best perks for Morty in MultiVersus
Best perks for Morty in MultiVersus
Signature perk: Oh That's Still A Grenade – The explosion radius of Morty's grenades depends and is based on their cook duration. Grenades thrown by allies of Morty always have the maximum explosion radius.
#1 Perk: Ice to Beat You! – Your team's projectiles get 1 stack of ice if they knock opponents back.
#2 Perk: Make It Rain, Dog! – Your team will get 20% increased projectile speed.
#3 Perk: Coffeezilla – Your team gets a 10% reduced ability cooldown duration.
Morty's "I'm More Than Just A Hammer" perk is very good, but the perk is also not safe so you will not read it much.
Alternatively, "Extra Fleeb Juice" is not very beneficial.
Therefore, "Oh That's Still A Grenade" is the best signature perk for Morty which unlocks at tier 10.
The reason behind it is that the explosion radius boosts when you cook it.
If there are three grenades on the ground, it will cause huge AOE (Area of Effect) damage in the game.
Unlockable perks for Morty in MultiVersus
TIER 1
TIER 2
TIER 3
TIER 4
TIER 5
Default:
Default
Perk:
Armor Crush
Toasts:
x5
Perk:
Back To Back
Gold:
x100
TIER 6
TIER 7
TIER 8
TIER 9
TIER 10
Perk:
Equip Ally Perks
Perk:
Fancy Footwork
Signature Perk:
I'm More Than Just A Hammer
Perk:
Perk Training
Signature Perk:
Oh That's Still A Grenade
TIER 11
TIER 12
TIER 13
TIER 14
TIER 15
Perk:
Deadshot
Signature Perk:
Extra Fleeb Juice
Perk:
Coffeezilla
Profile Icon:
Evil Morty Profile Icon
Badge:
Morty Wins
What's Next
Best Perks for Tom and Jerry in MultiVersus
Best Perks for LeBron James in MultiVersus
Best Perks for Bugs Bunny in MultiVersus
Arsalan Rauf is an entrepreneur, freelancer, creative writer, and also a fountainhead of Green Hat Expert. Additionally, he is also an eminent researcher of Blogging, SEO, Internet Marketing, Social Media, premium accounts, codes, links, tips and tricks, etc.