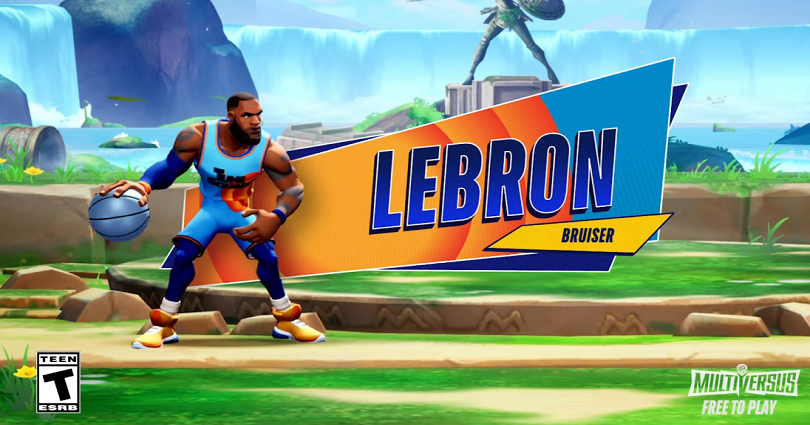 LeBron James' is leading a life that is getting over the odds and motivating his allies.
He won many NBA titles, MVPs, and Olympic gold medals while being renowned as the ultimate teammate around the globe.
Having said that, even one of the best players in NBA history couldn't decrease the egocentric AI "AI-G Rhythm".
Set on a world-hopping adventure using the "Server-verse," LeBron became the team member of Bugs Bunny to guide the legendary Tune Squad to save his son from Al-G in the ultimate Space Jam.
Now, encountering a new threat, LeBron is trying to use his exceptional playmaking skills to help his new friends to defend their worlds.
This post has the best perks for LeBron James in MultiVersus and the unlockable perks you can get per level.
Best perks for LeBron James in MultiVersus
Best perks for LeBron James in MultiVersus
Signature perk: Hot Hands – If LeBron accomplishes a no-look pass to his ally, the basketball is ignited. If LeBron dunks an ignited basketball, he ignites all damaged enemies and creates a firewall on the ground.
#1 Perk: Make It Rain, Dog! – Your team gets 20% increased projectile speed.
#2 Perk: Up, Up, and A-Slay – Your team faces 5% increased damage with attacks that knock back enemies upward.
#3 Perk: Shirt Cannon Sniper – The projectiles of your team deal 7% increased damage to far away victims.
Unlockable perks for LeBron James in MultiVersus
TIER 1
TIER 2
TIER 3
TIER 4
TIER 5
Default:
Default
Perk:
Make It Rain, Dog!
Toasts:
x5
Perk:
Gravity Manipulation
Gold:
x100
TIER 6
TIER 7
TIER 8
TIER 9
TIER 10
Perk:
Equip Ally Perks
Perk:
I Dodge You Dodge We Dodge
Signature Perk:
Hot Hands
Perk:
Perk Training
Signature Perk:
For Three!
TIER 11
TIER 12
TIER 13
TIER 14
TIER 15
Perk:
Leg Day Champ
Signature Perk:
Keep Possession
Perk:
Back to Back
Profile Icon:
Legacy Profile Icon
Badge:
LeBron Wins
What's Next
Best Perks for Steven Universe in MultiVersus
Best Perks for Velma in MultiVersus
Best Perks for Reindog in MultiVersus
Arsalan Rauf is an entrepreneur, freelancer, creative writer, and also a fountainhead of Green Hat Expert. Additionally, he is also an eminent researcher of Blogging, SEO, Internet Marketing, Social Media, premium accounts, codes, links, tips and tricks, etc.