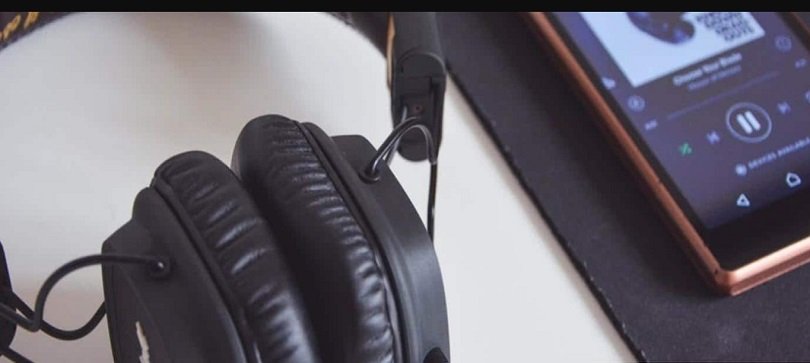 10 Best Karaoke App for Android to Polish Your Talent in 2023
Do you like listening to music?
It is a fun activity isn't it?
But there are some of you who may want to join the song rhythm as well.
There are a number of apps which you can use for karaoke purpose.
Here at Green Hat Expert, I suggest these 10 Best Karaoke App for Android to polish your talent in 2023.
There are a number of people who want to sing so they use BGM or Karaoke where it is not an easy task. So here is a solution for it, I have accumulated a number of best Karaoke app for Android or smartphone to use your own voice on original music.
Check the list below to get more details regarding these applications.
10 Best Karaoke App for Android to Polish Talent
The given Karaoke apps for smartphone below are not only for entertainment purpose. One can also earn money and make one's own karaoke songs as well. Want to get the list of apps?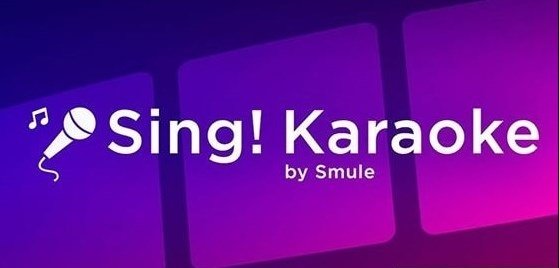 It is one of the best karaoke apps and everyone will suggest this app. It is due to its downloads which are more than 100 million. It means that more than 100 million users are using this app worldwide. Duet feature of this app is one of the best features and advantages.
You can sing popular songs like Baby baby of Justin Bieber to Closer from the chainsmoker. In addition, you can also maximize your sound and video filters in karaoke.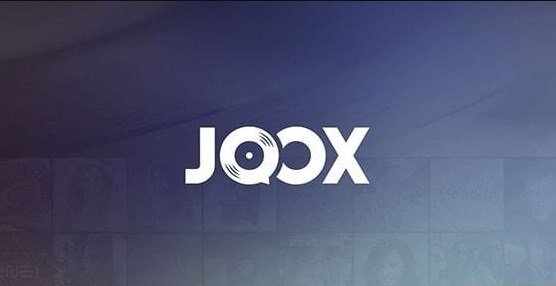 First of all, let me tell you that Joox is not a piece of mediocre music streaming application. Joox has built-in karaoke feature in it that is what makes it the best karaoke app for android in 2023.
In order to find it, you need to search the song with term 'sing' on the right side of the title. In addition, you do not have to get access to VIP subscription to use or enjoy this feature. It is another advantage of using it.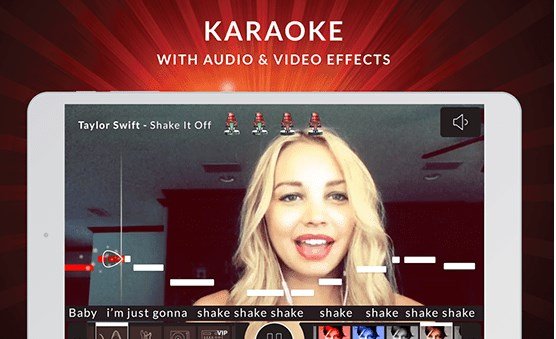 It came into existence from one of the most famous talent search arenas. It is highly suggested android karaoke application. The developer of this app is StarMaker interactive which is also quite popular.
In this app, you can get the sentiment of being in the amazing stage of the voice contest. You can sing hit songs from the world's popular singers including Taylor Swift, Justin Bieber, Drake, Akon and so on.
4. Red Karaoke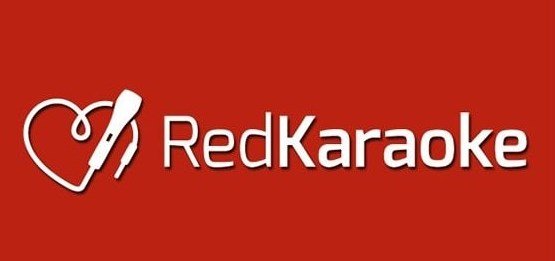 If you are a fan of free karaoke then Red Karaoke is the right choice for you. It is one of the free karaoke app for android available on Google play store. It enables you to sing duets and you can also add sound effects to it.
You can also select a song from the one hundred thousand karaoke songs to sing. So this application is also fun to install.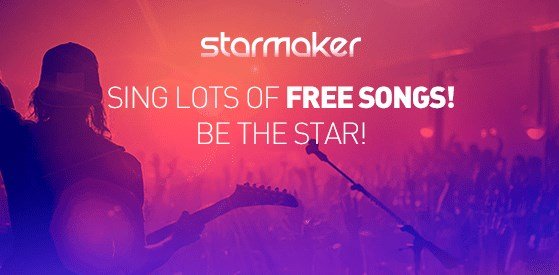 Do you want to become a famous singer of the world?
If yes, StarMaker is an ideal choice for you.
It is because StarMaker is best karaoke app for android that enables you to give an online audition in American Idol 2023.
This app consists of other several features. It includes video and audio filters, duet features. In addition, you can also share them on your social media accounts as well.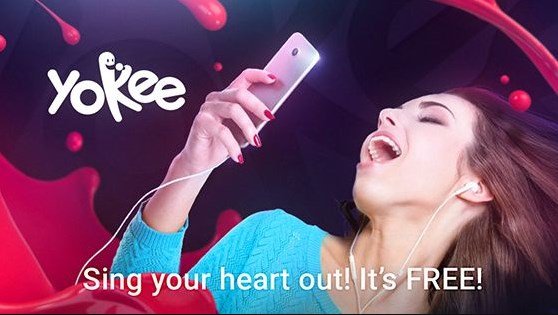 This app consists of an easy and interactive user interface and it makes it another best karaoke app for android. You can find your favorite songs on many video streaming websites like YouTube.
All you need to do is, just sing the song and edit the karaoke. In addition, you can also share it on different social media platform like Facebook, Linkedin & Twitter.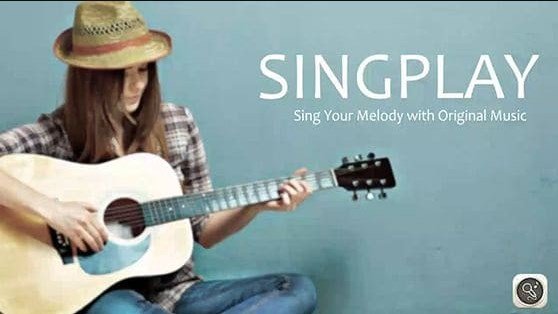 It is another karaoke app that enables you to re-sing songs which are available in your smartphone playlists. Additionally, it also has the power to convert MP3 files into karaoke tracks and it gets rid of vocal sounds.
You do not need to worry about the quality of the original music. It is because it does not change the quality while going through the conversion process. You also do not need to have an active internet connection.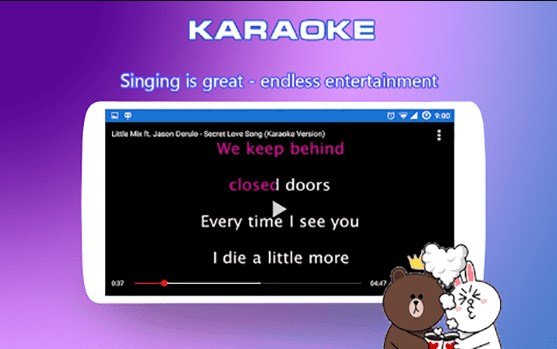 Sing karaoke is another app designed to fulfill your desire to become the best singer. In addition, you can also karaoke with a number of people who are using this app which is developed by GO studio.
It also allows you to sing from different genres of music. You can also play back, record and share your karaoke on social media with dear ones.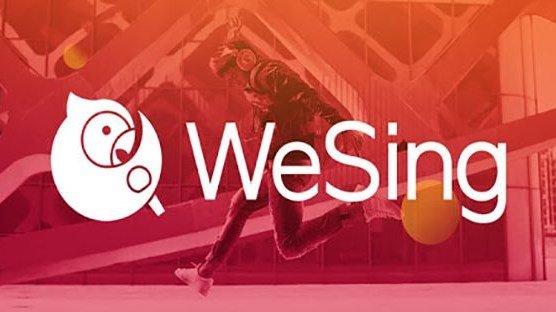 WeSing is another best karaoke app for android. You can use it to sing without using internet connection or Wifi. The developer of this app is Tencent Music Entertainment.
You can also sing your favorite songs whenever you want and wherever you want. Record the songs and add amazing filters and effects to it. With your friends, you can score the highest rank and also get gifts from your followers or fans.
10. Vocal Remover for Karaoke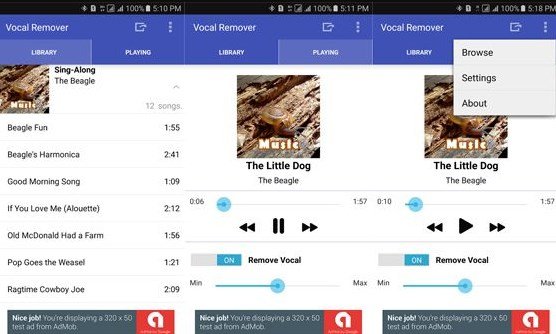 You must create a song before beginning karaoke with your friends. The developer of Vocal Remover for Karaoke is Kasidej K. It enables you to make your own karaoke songs.
With the help of this app, you can convert the song available in your playlist into karaoke format without vowel sound. In addition, you can also edit the quality of the audio according to your smartphone specification.
Conclusion
In a nutshell, these are the best karaoke apps for android to polish your talent in 2023. You can also use them with your friends. If you have any other app which is not in the list then share it in the comment section.
Arsalan Rauf is an entrepreneur, freelancer, creative writer, and also a fountainhead of Green Hat Expert. Additionally, he is also an eminent researcher of Blogging, SEO, Internet Marketing, Social Media, premium accounts, codes, links, tips and tricks, etc.