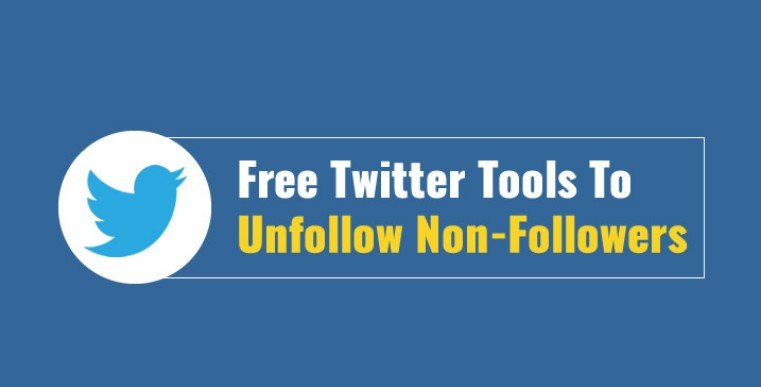 Twitter Unfollow Tool – The Best Free Twitter Unfollow Tools to Unfollow Non-Followers
We consider Twitter as one of the great marketing and promotional tool in the blogging field if you will use it in an effective way.
When we came to know about Twitter and started using it, we were not aware of its marketing benefits. Everyone, in the beginning, tweets like an amateur and starts following users without thinking. With the passage of time, we have come to know about the irritating nature of social media, so we have started to remove unnecessary things from our social media accounts.
Also, read our guide about
First of all, I have become serious about accounts which I will follow on Twitter. I started unfollowing the users who were useless or inactive. Additionally, they were not adding any kind of value to my Twitter timeline. Apart from this step, I have also got rid of many followers who were not following me back.
When I become free, I give time to my Twitter profile and start unfollowing followers who are non-followers.
So here is a guide to get Twitter unfollow tools which will help you to find those Twitter profiles who are not following you back. If you want to get rid of them, you need to answer these questions.
Do you like or enjoy reading their tweets?
Do you personally know this specific Twitter user?
If your answer to either of question is yes, you can keep following those users. If the answer to this question is no to both, get rid of them by unfollowing them.
Free Twitter unfollow tool for unfollowing users who do not follow you:
ManageFlitter is one of the best Twitter unfollow tools for unfollowing non-followers. It is available in a beta version which enables you to select multiple Twitter accounts at once and you can unfollow them with one click.
Additionally, it also has some interesting features like finding fake Twitter followers and talkative Twitter followers. In addition, it will also give you an opportunity to manage your Twitter account in general and it is a free tool which everyone likes.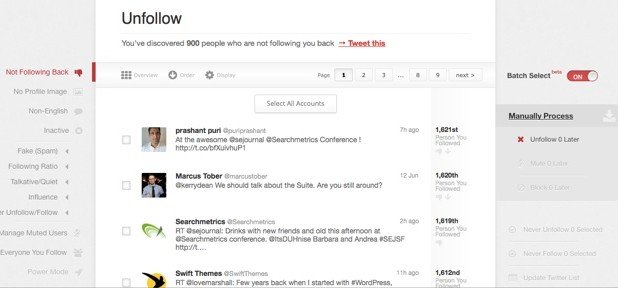 In order to unfollow your non-followers, this tool is the best Twitter unfollow tool. The name of Tweepi Geeky "Flush" shows that it will flush Twitter followers who do not follow back.
It is a simple tool in nature so you can sort the list and flush them one by one. If we compare it to ManageFlitter, it is not that fast.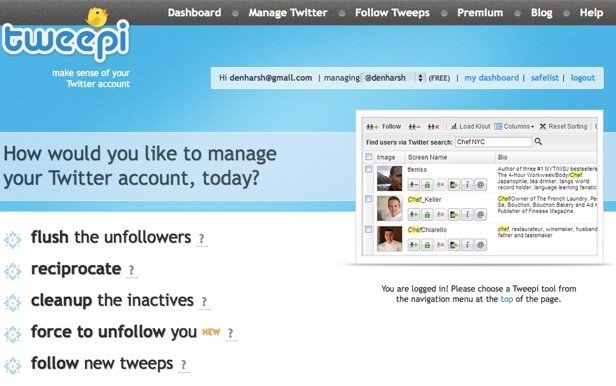 CrowdFire
It is another best free tool for Twitter to unfollow the non-followers and it is also known as "JustUnfollow". CrowdFire has a number of features in which we can include the date of following factor which will tell you the users by date who never followed you. So you will get the limit of unfollow or follow 25 people using CrowdFire free.
If you want to uplift your limit, you need to upgrade from free to a paid subscription of CrowdFire. It is also working on Android app and iOS so we can consider it the best Twitter management tool on the smartphone.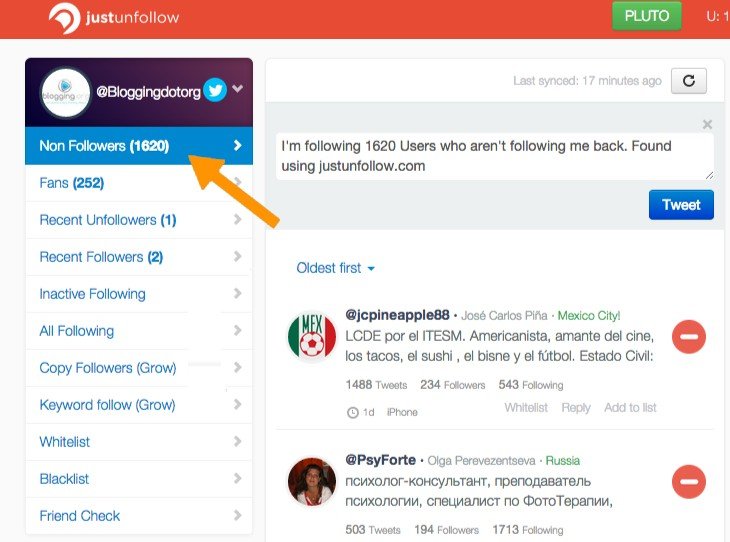 If you want to keep your Twitter interface clean, these are the best Twitter unfollow tools to use. Additionally, you need to keep in mind that you should not unfollow the Twitter account of companies and blogs because they seldom follow anyone back.
If you have found any other or similar tools and you think that they are among the best Twitter unfollow tools, please share them with us in the comment section.
I am of the view that this information is useful for you and other Twitter users so tweet them.
Do not forget to share this post.
Arsalan Rauf is an entrepreneur, freelancer, creative writer, and also a fountainhead of Green Hat Expert. Additionally, he is also an eminent researcher of Blogging, SEO, Internet Marketing, Social Media, premium accounts, codes, links, tips and tricks, etc.