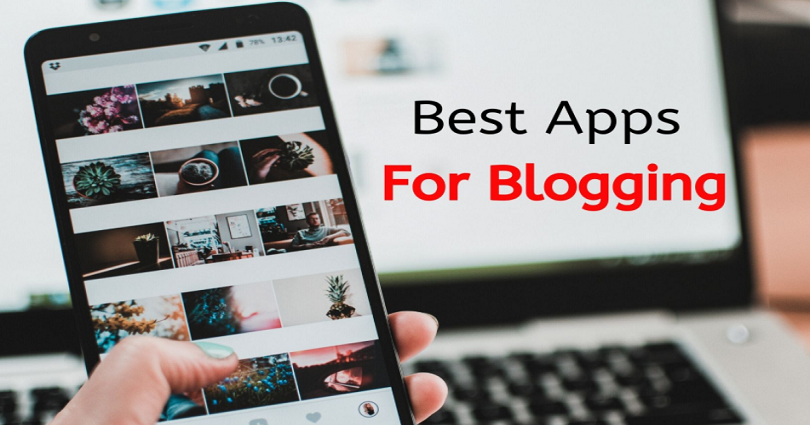 The operating system of android has become a part and parcel of growing smartphone and tablet devices. There are a number of applications available in the Google plays store, which includes photo editing, meme creating and blogging apps. The users of android and developers upload and download a number of applications on daily basis. All of them not useful but some of them are useful too.
I have created a list of best blogging apps for android platform for bloggers that are necessary for every blogger.
These applications can allow you to work easily. Smartphones are mostly used by the users instead of the PC/Laptops, it is because they are reliable, easy to handle/carry and fashionable too.
You may want to check: Top websites to download Cracked Apps
You need to know that after going through these powerful blogging apps for android users can help you to take maximum advantage out of them. You can complete your daily tasks and schedule them in the easiest possible way.
You may want to read:
Top WordPress SEO Plugins for Bloggers
Top 21 Best Blogging Apps for Android Users
Here is the list of top must have blogging android apps that are imperative for every blogger:
As a blogger, our first priority is to write useful content, you don't want the text full of spelling and grammatical errors in it. Grammarly app will do the proofreading, fix the grammatical and spelling errors to avoid the mistakes in your content.
Grammarly has the ability to check more or less 400 grammar rules and common errors to eliminate the best possible errors.
It also comes with a plagiarism checker to save you from the duplicate content and verify its authenticity before you publish it.
It is available in free and paid versions so you should install it on your android phone to avoid grammatical errors on Whatsapp and Facebook too.
Related Read: Best Ways to get Grammarly account free
WordPress is another android app for bloggers that enable you to edit, write and publish new content on your WordPress website. In addition, you can also monitor the analytics and statistics of your website. It is an open source app that is why you can also read the posts in the reader section. If you have a blog that is powered by WordPress CMS (Content Management System), you should give it a try.
This app is not only available for android users but also for iPhone users, it is one of the best blogging apps for iPhone too.
Everyone wants to monitor the traffic, statistics and analytics, here comes Google Analytics handy. We cannot ignore the importance of Google analytics tool, it is a simple tool by Google Inc to get an overview of your traffic, platforms, and other stats. It allows you to monitor your site visitors, how many of them are unique, page views, returning users, session, landing pages, exit pages and how many visitors are bouncing etc and you can do it free of cost with this free blogging app for android.
Blogger is another one of the top blogging apps in this list of best android apps for android, blogspot users can use this app and again Google Inc developed it.
It allows you to handle your blog posts, edit the existing ones, publish new ones and view the list of posts you published on your blogspot and you can also see the drafted posts too. It is a wonderful application to keep in touch with your blogspot and its performance.
Tumblr is another app that can be used for blogging same as WordPress and Blogger app. It allows you to write, edit and publish new posts to your blog using your tablets and smartphones. Tumblr app also enables you to share videos, images, gifs, texts, links, music and many more things with this app.
This video blogging app can be used on iPhone too, you can post audio and video to it from your iPhone device.
If you write a blog, you are going to love this application. It helps you to write notes, novels, stores and fulfills your writing needs. The app developer states that "Writer tries to be as basic as possible, giving you somewhere to turn your thoughts into text, markdown support, and some statistics. Nothing more, Nothing less." You can get the gesture of this app with the statement of the developer.
7# gAnalytics
Do not get confused with the name, it is not Google analytics but the working is similar to it. it allows you to monitor the traffic of your website, visitors, pageviews, sessions, real time visitors, unique visitors and other stats. If you are looking for an alternative, I recommend you use Google analytics.
(Note: This app shows ads in the application when you monitor anything, if you do not want to see ads, switch to Google analytics).
Swiftkey Keyboard is one of the impressive android blogging apps that offers keyboard to make the writing easy for you. It has next-word prediction ability, auto corrector, supports more or less 60 languages, 800 emojis, and colorful layouts.
Evernote is one of the best android blogging apps that can be used on Android as well as on iOS operating systems. This app offers you an opportunity to compose web articles, handwritten notes, powerful search, compose notes in a clean workspace and get access to those notes from any device. A number of premium features are also available in the premium version, it is one of the best blogging apps for iPhone in this list.
It is another android app in this list that is necessary for Android users who are bloggers. The app contains more or less 2,000,000 definitions and synonyms from dictionary and thesaurus.com.
It is full of features including idioms, audio pronunciation, word origin, phrases, voice search, word history, favorite words, abbreviations and so on.
There are a number of photography applications available for blogging freaks, all of them are available at Google Play store but this is unique from the rest of them. It allows you to edit your pictures, draw over images, cropping, resizing, rotate, adjust color and effects and many more features.
This is another blogging app that ranks in this list, Google Inc is the owner of Google Drive and the service is free of cost.
Uploading is allowed for your data files including images, PDF formats, videos, and music files etc. The size of the data supports up to 15GB for each Gmail account you use, it is a pretty good deal right?
Furthermore, you can share the files on the internet publicly with others.
As a blogger, you may need to make transactions online, sending and receiving of payments using its system. This program helps you to make the transactions easy.
The payment gateway will not only transfer payments to your clients but you can also receive amounts if your website is monetized.
It is suitable for mothers who do online jobs at home and receive payments online, it does not require them to sign up for a merchant account.
Furthermore, you can also monitor your online transactions, whether they are recent or old, you can do it with internet access at any time using your phone.
If you do not have a PayPal account, you may want to get one here. Furthermore, you can also learn how to save fees on PayPal while making transactions.
13# Disqus (Closed)
Disqus is another platform that can increase the engagement on your blog by managing the comments. Feedbacks and comments also help the readers to understand the blog and how bloggers are interacting with them. This app will help you to read and reply your blog comments.
Update: Now, this app is not working.
Twitter is a social app that helps you to connect with your social circle and communities, it is one of the most used apps. It helps you to tweet your posts/articles to your readers who may follow you on Twitter too. Like Facebook, it is also free of cost.
Pocket is another must-have app for bloggers on their android, it is necessary for readers who want to read a full article but due to a hectic schedule and lack of time, you do not read it. This app comes in handy there, it allows you to read the posts when you have the time even if you do not have access to internet. The main task of this app is to save the articles for offline reading in your android device so you can read them later.
This is RSS feeds reader application that helps you to read the new posts and articles of any website if you are subscribed to its RSS feeds. The good part is you can subscribe to multiple RSS feeds sites to get the latest updates at one place. It is a famous blogging app for blog writers and bloggers.
This app helps you to monitor the uptime and downtime of your websites. In short, you can detect when your website was not working and you can resolve the issue. in addition, it also displays the response time of the site so you can use it to monitor your blogs.
It is a part and parcel for not only bloggers for every website owner that is why I have listed in this best android blogging apps list.
Whenever you write a post you may want to share it on your social media groups or sites including Twitter, Facebook, Linkedin etc and it is a time taking and frustrating thing one can encounter. Buffer app is a jack of all trades and solves this problem with ease. It can share your new blog posts on all the social media websites.
Flipboard is the next app for bloggers who keep themselves abreast of new videos, news, stories, images around the globe. Connect the flipboard with your social media circle including FB, Twitter and Google+ to know about the latest sharing of your friends and you can also share your posts with them too.
You are reading this article, it means you are a blogger right? Then, you definitely have a Facebook page to share your latest posts and articles. This app will help you to do all the tasks at one place including pages and posts insights, Facebook page, reply to messages, status update and ads promotion. You can monitor your web pages too using this app.
This application is helpful for you when it comes to editing your images and photos for your blog posts. It is replete with features such as contrast, color, and brightness adjustments of a picture.
Additionally, you can also add photo frames and effects, create memes for pages and stickers too.
Main features of this app:
Outstanding one-tap auto enhance feature
Beautiful photo effects and frames
Funny stickers
Balance the colors
Ability to Crop, rotate, and straighten photos
It can make an adjustment to the brightness, contrast, color temperature, and even saturation
Capable of sharpening and blur photos with ease
Ease of drawing and adding text to photos
You can create your own memes
You can share photos directly on to your social media network
This is the list I have compiled after doing a lot of research, I highly suggest you should use these best blogging apps for android to make your work fast and easy. With the help of this list, you will be able to get the job done even if you are not working on PC/Laptop.
Am I missing any blogging app you want to add in this list? If yes, feel free to leave it in the comment section so everyone can benefit from it.
Do not forget to share this post with others.
Arsalan Rauf is an entrepreneur, freelancer, creative writer, and also a fountainhead of Green Hat Expert. Additionally, he is also an eminent researcher of Blogging, SEO, Internet Marketing, Social Media, premium accounts, codes, links, tips and tricks, etc.