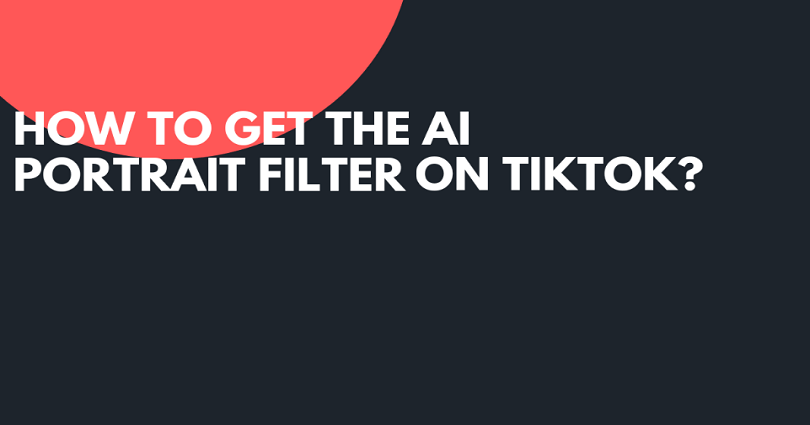 TikTok has introduced AI Art filter.
The filter contains more than 3.2 million videos and it has become the most popular filter on the app.
The filter can be used after making your own selfie.
When you try to use it, it is supported by an AI that makes your face look like a movie character.
However, there are different filters on TikTok—so you have to obtain the best one.
Although you can find it on different social media apps but the original one is on TikTok.
In this article, I will tell you how to get the AI Portrait filter on TikTok and how to use it to generate an avatar of yourself.
How to get the AI Art filter on TikTok
To get the AI Art filter on TikTok, the first thing is to locate and select it.
The filter has an icon that has a box with an arrow pointing upwards.
After selecting the filter, choose a photo from your gallery.
Lastly, to transform the photo into art, you need to tap on the "Create" button.
Here's a step by step guide:
Go to TikTok and tap on the "+" icon.
Choose "Effects" and search for the filter "AI Art".
Choose the filter that contains a box and an arrow pointing upwards.
Choose a photo from your gallery.
To make photo an art, tap on the "Create" button.
Note: If the filter is not available in the effects menu, you can try to find it using the search icon instead.
To begin with, visit your FYP and use the search icon to search it.
Search for the terms "AI Art" and choose a video that has the filter.
In the end, tap on the "AI Art" filter accompanied by "Use this effect" to use it.
The filter can also be added to your favorites by using "Add to favorites" to use it in the future.
The filter cannot be deleted from the videos of other users because it is embedded.
We will update the article as soon as they introduce the feature.
What's Next
Top 10 Most Viewed TikTok Videos
How to Remove the Invisible Body Filter on TikTok
How to Use or Remove the Rotoscope Filter on TikTok
Arsalan Rauf is an entrepreneur, freelancer, creative writer, and also a fountainhead of Green Hat Expert. Additionally, he is also an eminent researcher of Blogging, SEO, Internet Marketing, Social Media, premium accounts, codes, links, tips and tricks, etc.