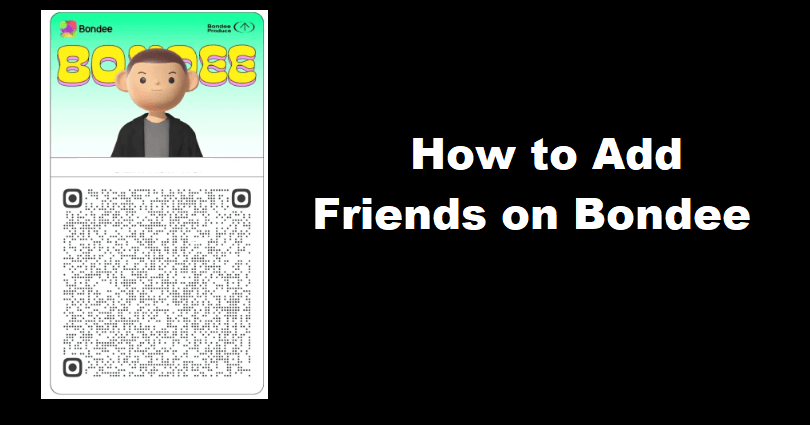 Bondee is a social networking app like Facebook that helps you to interact with your friends online.
In the app, you are allowed to invite up to 50 friends to your plaza and it also allows you to create your avatar.
Use trendy outfits from the fashion community's designers.
All your friends will be at a plaza with their avatars and the live messaging can be used for chat purpose.
To boost your conversation, tell them how you are feeling and make your own space.
You can face the sea, experience the unknown and pick up drift bottles there.
In this article, I will tell you how to add friends on Bondee or send a request from an Instagram story or a photo.
How many friends can you have on Bondee?
You are allowed to have up to 50 friends on Bondee.
If you have accepted the 50 friends, you will not be able to send or accept new friend requests.
To add or accept new friends on Bondee, you have to remove one or more of your old friends.
To delete them, go to Profile > Friends > Select a friend > Three dots > Unfriend.
How to add friends on Bondee
To add friends on Bondee, the first step is to take a screenshot of the person's QR code.
After that, go to Bondee > Add friends > Scan > Albums > Screenshot of the QR code.
In the end, tick the screenshot, give your name, provide the name of your friend, and select "Send".
Step 1. Take a Screenshot of the person's QR code
You need a screenshot of the person's QR code (it can be taken from an Instagram story).
Go to Bondee and sign in to your account.
Visit the homepage of the app and select "Add friends".
Note: If your friend is near you, the screenshot process can be skipped and you can simply scan their QR code.
Step 2. Choose "Scan" and select "Albums"
From the "Add friends" page, choose "Scan".
Select "Albums" from the scanning page.
Note: To do that, you have to allow Bondee to access your camera and gallery.
Step 3. Select the screenshot and send a friend request
Select the photo/screenshot of the person's QR code and choose "Done".
Select "OK" after ticking the screenshot or photo.
Provide your name, set the name of your friend, and select "Send".
After selecting "Send", the person will receive the friend request.
After sending the request, its up to the person whether the person accepts it or declines it.
What's Next
How to Make an Account on Bondee
How to Fix Bondee Verification Code Not Received
How to Fix Bondee Network Error
Arsalan Rauf is an entrepreneur, freelancer, creative writer, and also a fountainhead of Green Hat Expert. Additionally, he is also an eminent researcher of Blogging, SEO, Internet Marketing, Social Media, premium accounts, codes, links, tips and tricks, etc.