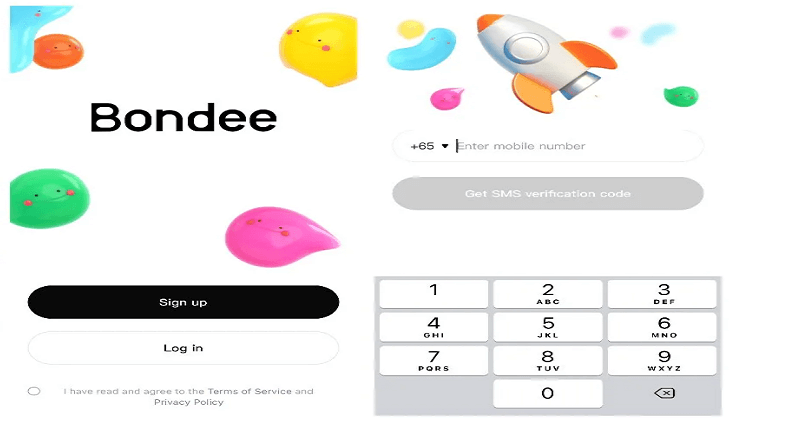 Bondee is a social networking app like Facebook that helps you to interact with your friends online.
In the app, you are allowed to invite up to 50 friends to your plaza and it also allow you to create your avatar.
Use trendy outfits from fashion community's designers.
All your friends will be at a plaza with their avatars and the live messaging can be used for chat purpose.
To boost your conversation, tell them how you are feeling and make your own space.
You can face the sea, experience the unknown and pick up drift bottles there.
In this article, I will tell you how to create or make an account on the Bondee app for Android and iOS.
What is Bondee?
Bondee is a digital world that allows you to get together with your best friends in a virtual world.
You can become whoever you want to be, get your own avatar and make your digital twin too.
In addition, you can talk to each other, share moments and find new places.
To do chat, you need avatars and break the differences between digital and physical worlds.
How to make an account on Bondee
To make an account on Bondee, the first step is to download the app from the App Store and Google Play Store.
The next step is to open the app, choose "Sign up", provide your phone number, and enter the verification code.
After that, choose your birthday, enter your name, select an ID, and choose a password.
The last thing is to customize your avatar and select "Done" to create your Bondee account.
Step 1. Download Bondee and provide your phone number
Download Bondee app from the App Store or Google Play Store.
Go to Bondee and open it and select "Start".
Agree to the Terms of Service and Privacy Policy.
Choose "Sign up" and provide your phone number.
Pro Tip: In case, Bondee is not available in your country, to bypass it, you need to use a VPN or download an APK of the app.
Step 2. Verification code, birthday, and name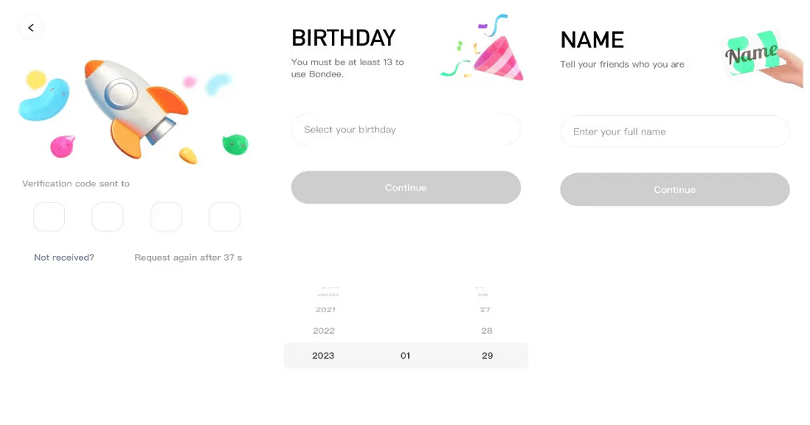 Provide the verification code that you have received on your phone number.
Select your birthday (the minimum age requirement is at least 13 years to use Bondee) and select "Continue".
Enter your full name (if you want to change it, you can but once per day) and select "Continue".
Pro Tip: If you're not receiving the Bondee verification code, the ideal way to deal with it is to wait for a few minutes or try requesting it again.
Step 3. ID, password, and avatar customization
Select a Bondee ID (the process is similar to a social media username where your friends can find you).
Select a password, confirm it, and select "Continue".
Select a skin tone, face, hair, eyes, clothes in order to customize your avatar.
After customizing your avatar, select "Done".
After selecting "Done" from the customization screen, that is it, you have successfully created your Bondee account!
To send friend requests on the application, you can follow this article.
What's Next
How to Fix Bondee Verification Code Not Received
How to Fix Bondee Network Error
Arsalan Rauf is an entrepreneur, freelancer, creative writer, and also a fountainhead of Green Hat Expert. Additionally, he is also an eminent researcher of Blogging, SEO, Internet Marketing, Social Media, premium accounts, codes, links, tips and tricks, etc.