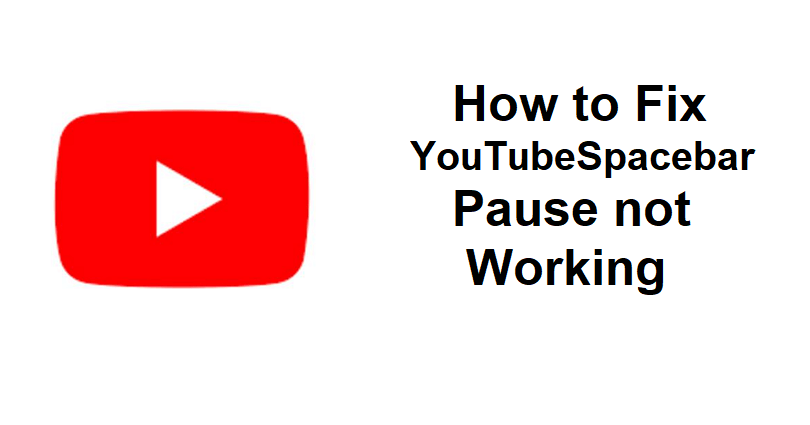 Is a YouTube video scrolling down when you try to pause it using the space bar instead of pausing?
If you are watching shorts, you can pause the video by pressing the space bar.
However, some users reported that it moves to the next short.
When it comes to regular videos, the space bar will scroll down the page and will not pause it.
This will be irritating for you because you will have to use your mouse to pause it.
In this article, I will tell you how to fix the YouTube spacebar pause not working (it scrolls down the page instead) issue.
Why is the YouTube spacebar not working?
The YouTube spacebar is not working or pausing is because the video is not in focus.
When it will not be in focus, pressing the space bar will not pause the video rather it will scroll it down.
The reason is that the focus is not on the video but on the page.
You can face this issue if you have clicked outside of the video by mistake.
How to fix YouTube spacebar pause not working
To fix the YouTube spacebar pause not working issue, you have to use the Tamper monkey extension, install it and create a new script, and after that, paste the DisableYoutubeScrolling.user.js code.
Another way to deal with it is press the "K" button instead of using the space bar to pause the video.
Method 1: Use a Tampermonkey script
Go to Chrome web store to install the Tampermonkey extension from it and pin it.
Now, click on the Tampermonkey extension and select "Create a new script".
After that, highlight and remove/delete the code on the script.
Go to this Github JavaScript file and copy it.
Return to the Tampermonkey script and paste the code.
Click on "File" accompanied by "Save" to ensure that the script is enabled.
Go to a video on YouTube to try pausing it with the help of the space bar!
Press the "K" button instead of pressing the space bar button to pause the video.
Google has introduced the "K" button which is an official YouTube keyboard shortcut.
What's Next
How To Fix YouTube Video Scroll Down When You Press Space Bar
How to Download Part of a YouTube Video
Arsalan Rauf is an entrepreneur, freelancer, creative writer, and also a fountainhead of Green Hat Expert. Additionally, he is also an eminent researcher of Blogging, SEO, Internet Marketing, Social Media, premium accounts, codes, links, tips and tricks, etc.