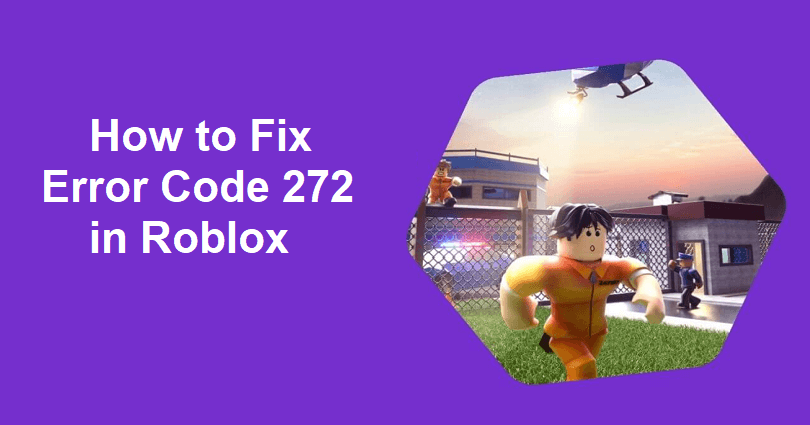 Are you facing an error code 272 in Roblox?
The beginning of the error is, "Disconnected" and "Lost connection due to an error".
You can get this error when you try to join a Roblox experience.
When you select "Leave" and try to relaunch the experience, the error might remain there.
In this article, I will tell you how to fix error code 272 in Roblox (disconnected or lost connection due to an error).
What is error code 272 in Roblox?
Error code 272 in Roblox is a disconnection issue that restricts you from joining a experience.
It usually occurs when you have installed a Chrome extension that is stopping the experience from launching.
You can also get the error message if you are using an exploit, mod, or Roblox in 32-bit.
After the Byfron update, Roblox can detect extensions, exploits, and mods more effectively.
Consequently, you will not be able to join an experience if you're running one or more of them.
How to fix error code 272 in Roblox
To fix error code 272 in Roblox, the first thing you need to do is to remove unwanted Chrome extensions.
The next step is to uninstall mods, and exploits, and launch the game in 64-bit instead of 32-bit.
After the Byfron update, you cannot use exploits like Synapse X and Krnl.
Same is the case with chrome extensions that change the Roblox experience may not work now.
Solution 1: Delete unwanted Chrome extensions
Click on the puzzle icon on chrome browser.
Now, select "Manage extensions".
Delete unwanted extensions (for instance, tampermonkey, violentmonkey).
Solution 2: Uninstall exploits and mods
Remove all exploits and mods for Roblox on your PC or computer.
Krnl and Synapse X are the kinds of exploits and mods.
Solution 3: Uninstall Roblox and install it from the Microsoft Store
Use the Windows search and search for "Control Panel".
Follow these steps: Uninstall a program > right-click Roblox > Uninstall.
Go to the Microsoft Store app and install Roblox.
Launch Roblox, sign in to your account and start playing a game.
What's Next
How to Fix Roblox FPS Unlocker Not Working
How to Fix "Unable to find TaskScheduler" on Roblox FPS Unlocker
How to Fix "Failed to find Roblox process" on Krnl
Arsalan Rauf is an entrepreneur, freelancer, creative writer, and also a fountainhead of Green Hat Expert. Additionally, he is also an eminent researcher of Blogging, SEO, Internet Marketing, Social Media, premium accounts, codes, links, tips and tricks, etc.