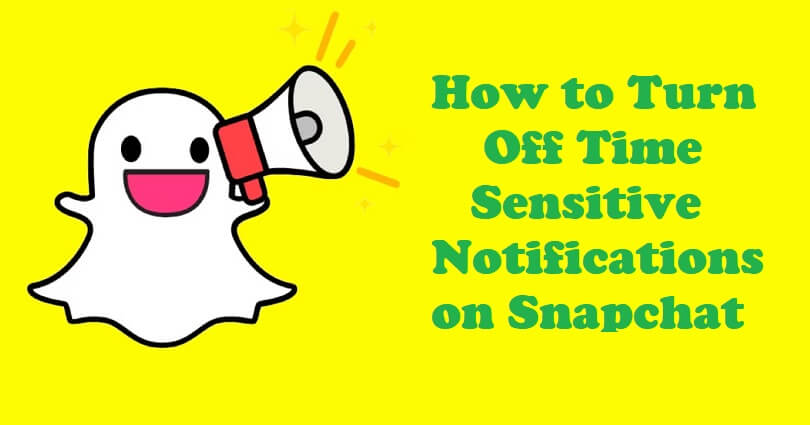 Time Sensitive notifications are introduced for iPhones which is an iOS 15 feature.
With this option, you will be notified by apps and people instantly even when you enabled a Focus.
These notifications will stay on your lock screen for an hour and after that, they will disappear.
With Focus, you can customize the notifications and alerts, you can get them whenever you want.
Additionally, it will help you to let apps and people know when you're busy.
TikTok, Twitch, and Snapchat are those apps that have time-sensitive notifications.
However, it is your choice whether you want to enable or disable the feature.
In this post, I will guide you on how to turn off time-sensitive notifications on Snapchat on iOS/iPhone devices.
How to Turn Off Time Sensitive Notifications on Snapchat
To turn off time-sensitive notifications on Snapchat, you have to access the Settings app and select "Snapchat".
After selecting "Snapchat", choose "Notifications" and turn off "Time Sensitive Notifications" from there.
Here's a step-by-step guide on how to turn it off:
Go to the Settings app on your iPhone.
Scroll down to reach Snapchat and tap on "Snapchat".
Under "Allow Snapchat to access", select "Notifications".
Now, turn off "Time-Sensitive Notifications".
After turning off "Time-Sensitive Notifications", you'll not receive them.
However, you'll still get the rest of the alerts you have enabled.
If you don't want to get any notifications, you must turn off "Allow Notifications" for that.
What's Next
How to Remove My AI on Snapchat
How to Fix My AI Not Showing on Snapchat
Arsalan Rauf is an entrepreneur, freelancer, creative writer, and also a fountainhead of Green Hat Expert. Additionally, he is also an eminent researcher of Blogging, SEO, Internet Marketing, Social Media, premium accounts, codes, links, tips and tricks, etc.