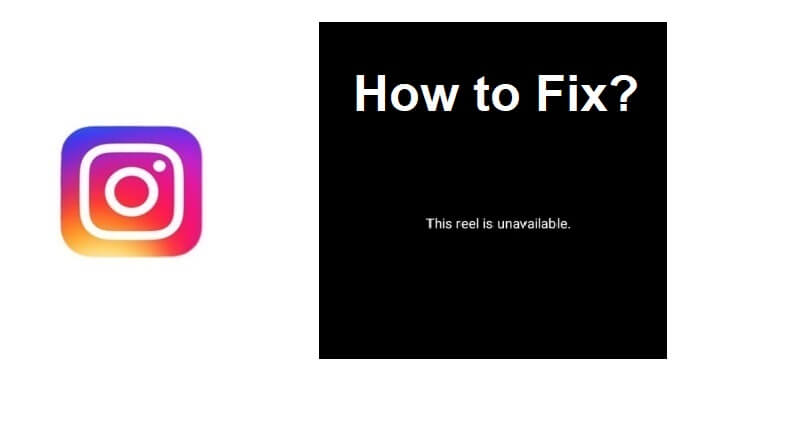 Instagram Reels is a feature that helps users to make and find short and entertaining videos.
With this feature, users can edit and record short multi-clip videos by adding audio, effects with the help of tools.
It also allows you to share it with followers on the feed and if the account is public, the Reels will be available publicly from its section.
You can choose audio from the music library or use your own original voice as audio.
Different edition tools such as AR effects, align, countdown, timer and speed control can help you.
In some cases, you may not be able to view an Instagram Reel when you try to watch it.
In this article, I will tell you how to fix the "This reel is unavailable" error on Instagram when Reels are not working.
An Instagram Reel is unavailable because it's either removed by the user or taken down by Instagram if it is violating the community guidelines.
Otherwise, the servers of Instagram are down and you have to be patient and wait for them to get back up before you start watching reels again.
To find out if Reels are down, visit downdetector.com/status/instagram.
You can also search about the current problem on Twitter and check the latest/top tweets.
To fix "This reel is unavailable" on Instagram, you can revert to an older version of Instagram (Android) by downloading it or downloading Instagram Lite (Android).
You can also try to update the IG app, reboot the app or reinstall the app after removing it.
Solution 1: Download an older version of Instagram (Android devices)
Remove the Instagram app from your device to download the older version.
Copy and paste this link into your browser: https://instagram.en.uptodown.com/android/versions
Choose an older version of Instagram.
To download APK, you need to choose "Download".
Lastly, go to the Instagram app and start watching a Reel.
Solution 2: Download Instagram Lite (Android devices)
Go to the Google Play Store.
Find "Instagram Lite" by searching for it.
Download Instagram Lite to open it.
Lastly, sign in to Instagram account to try watching a Reel.
Solution 3: Troubleshooting methods (Both Android and iOS users)
Restart the app: Swipe up from the bottom of your screen, go to the Instagram card, swipe up to close it, and open the app again.
Remove and reinstall app: Delete the Instagram app and go to the Google Play Store and reinstall it
Update IG app: Go to App Store or Google Play Store, search for "Instagram", and tap on "Update" if there is any.
Change your network: If you're using Wi-Fi, try using mobile data (and vice-versa).
Wait for 2 days: If Instagram is down, you need to wait for 2 days (+/-) for Reels to start working again.
What's Next
How to Fix "The link you followed may be broken, or the page may have been removed" on Instagram
How to Fix "Sorry, this page isn't available" on Instagram
How to Fix "This version of Instagram is no longer supported"
Arsalan Rauf is an entrepreneur, freelancer, creative writer, and also a fountainhead of Green Hat Expert. Additionally, he is also an eminent researcher of Blogging, SEO, Internet Marketing, Social Media, premium accounts, codes, links, tips and tricks, etc.