Google Tasks: Everything You Need To Know About The Simplest Tasks App Ever
Recently, The Google team seems to be excited and want to release products one after another.
After launching the new design of Gmail, Google has also launched new Google tasks application that is available for Android and iOS as an app. Google tasks are not a new release from the team but the apps do. With the launch of new Gmail design, Google tasks have become easier.
In this post, I shall discuss and share everything I know and learned about Google tasks applications.
Create a to-do-list in order to get better productivity and it is something I have been doing over the past couple of years. If you write down a task then you will be freed from worrying or forgetting an important task. If you have not started using a to-do-list application, so it is the best time to do it and get started.
Before Google tasks, Wunderlist was my go-to tasks application, but now I am moving my complete to-do list to Google tasks.
Want to get started with something new?
Download Google Tasks application: Google tasks app for Android or iOS
Note: A Chrome extension is also available
Access Google Tasks app on the new Gmail:
If you have already started using the new design of Gmail, then you can get access to tasks app in a jiffy. Using your Gmail dashboard. If you have not enabled your new Gmail design, follow these instructions:
Go to your Gmail dashboard
Click on the settings icon and choose the option to enable new Gmail
Now click on Tasks icon to avail Google tasks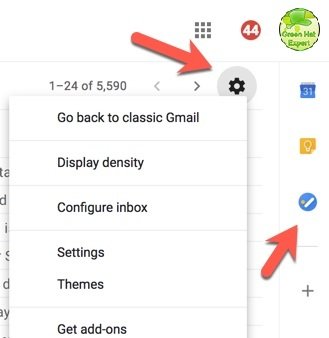 From now on, you can begin using Google Tasks straight from the Gmail dashboard.
Using the Google Tasks app:
Even if you have never used tasks or a to-do application in the past, Google Tasks will be a piece of cake for you. Let me make it easier for you to understand how to use it:
Lists:
The first thing you want to do is to make a list of different tasks. For example:
Things to buy
Financial tasks
Work
Personal
Places to Travel
Movies to watch
Once you have made a list, you can add any tasks in the list.
Tasks:
Now under the list, you can add tasks that you want to perform. While adding tasks you can also add a due date and add subtasks.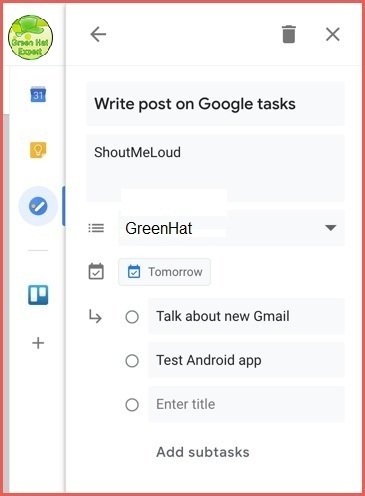 Turn any Gmail email into a task:
It is one of the coolest features provided by Google team that made me leave the existing applications and start using Google tasks. It allows you to drag and drop an email to make it your to do list. This is very cool isn't it?
Later on, you can click on the tasks to avail the email directly. It will save a plenty of time. So this feature will be a huge time saver.
Want to learn something new?
Read more:
Pro Tip: If you are reading an email and want to add it to your Google tasks. Use the keyboard shortcut 'Shift+T' to add it in the tasks.
If you are a great lover of keyboard shortcuts and often use them, then here are all the shortcuts you may need: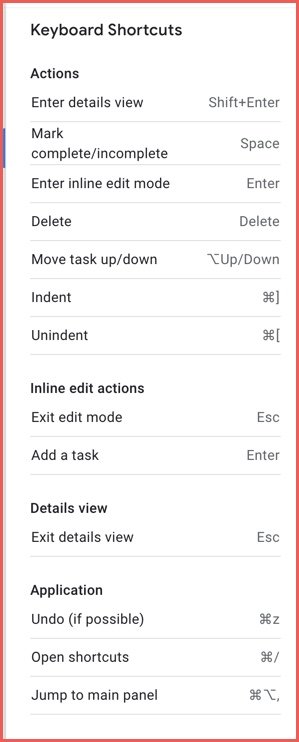 Download Google Task app on Android and iOS:
As I mentioned earlier that you can access your Google tasks application on your iOS and Android or smartphone. It is available in Google play store and iPhone store to download and I have downloaded it. It is working without any errors.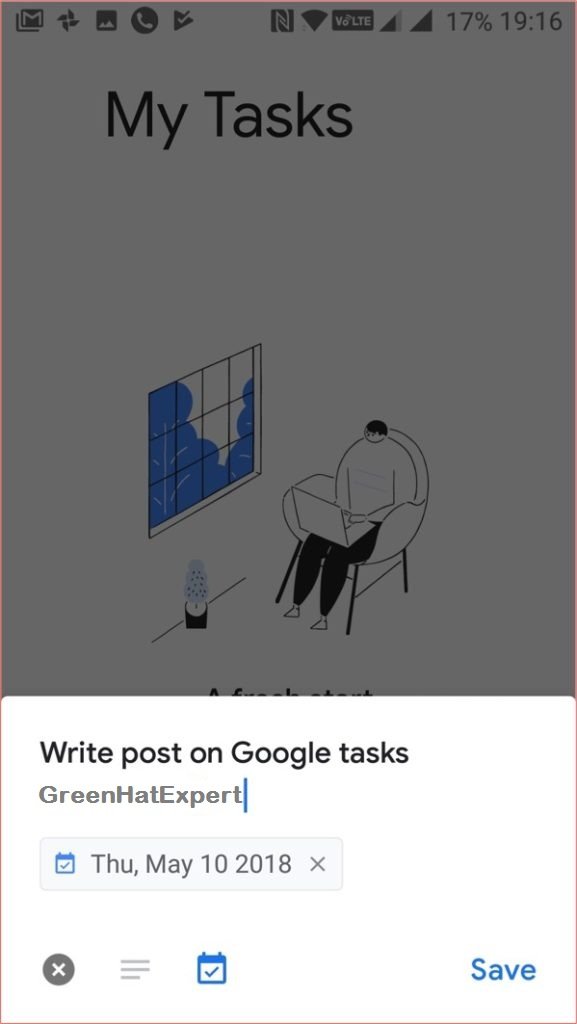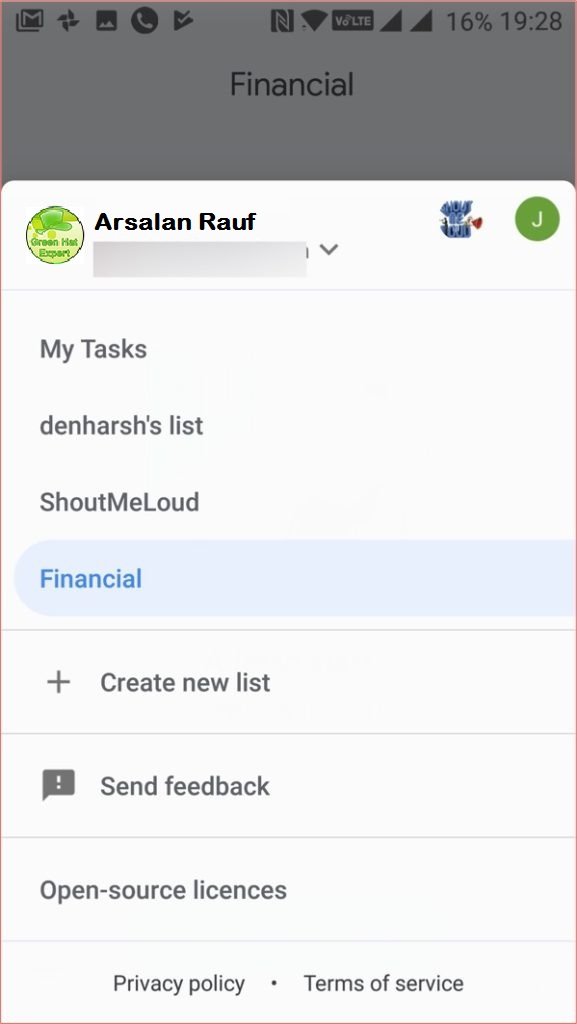 Download Google Tasks iPhone/iOS: Google tasks app for Android or iOS
Conclusion
Google tasks app will be beneficial for a number of users to create and use a to-do list. The feature of turning an email into a task is an awesome one that can attract anyone.
I will love to see that the developers of Google develop the app and add new features to make it one of the strongest free tasks app on the market. For example, the feature of recurring tasks and option to save sub-tasks for reuse will be very beneficial for you.
I will look into the app and will keep you update. So what are you waiting for?
Go ahead and try the Google tasks app and improve your productivity.
Do not forget to share this post.
Like our Facebook page for latest posts and updates.
Arsalan Rauf is an entrepreneur, freelancer, creative writer, and also a fountainhead of Green Hat Expert. Additionally, he is also an eminent researcher of Blogging, SEO, Internet Marketing, Social Media, premium accounts, codes, links, tips and tricks, etc.