How to Fix ERR_CONNECTION_REFUSED Error In Google Chrome Browser
Google Chrome is a one of the famous online browsers on the web which sometimes gets problems in internet connection. It will show you ERR_CONNECTION_REFUSED Error on your Computer, Mac, or Android. At times, this error comes when you open certain websites or maybe at times it shows on every website that you have been trying to visit.
Like I said the problem is about Google Chrome and if you will use this browser on any operating system including Android, Windows, PC, Mac or Linux. It will be an easy task that you suffer from these problems every time you connect to the internet using this web browser.
Also Read:
In this post, I have written about all the operating system including Windows, PC, Mac, Android and so on. So choose your OS and follow the steps to fix ERR_CONNECTION_REFUSED Error in Google Chrome.
Fix ERR_CONNECTION_REFUSED Error In Google Chrome Browser
At times, this problem comes forward due to the cache of the browser and history and you can resolve it with ease.
a) In your PC or laptop, open Google Chrome browser.
b) On the right side, click Menu.
c) After that select "Preferences" and on the options click "Show advanced settings".
d) In "Cookies", click "All cookies together with website data".
1. Flushing DNS Settings
Usually, the DNS system of the customer will store IP cache addresses or other types of DNS material automatically. In order to speed up the following requests for the same hostname and since some corrupt cache stored may enable this problem to occur on your computer.
To fix this issue, you should clear the cache in protected cache storage to allows your system to communicate with the hostname in a correct way.
It is possible ??
The DNS cache protected computer has been damaged and also need to be fixed. you should flush all DNS cache from the PC as well as the size specified below can allow you to take the second action.
How to Flush DNS on Windows
This process is ideal for all versions of Windows:
a) First of all, open "Run Command" on your windows by pressing Windows Key + R key right at the same time.
b) Type "cmd" in the search box that will open the Windows Command Prompt.
c) Now type this command
"ipconfig/flushdns"
and then hit "Enter", it will flush all DNS cache from your computer.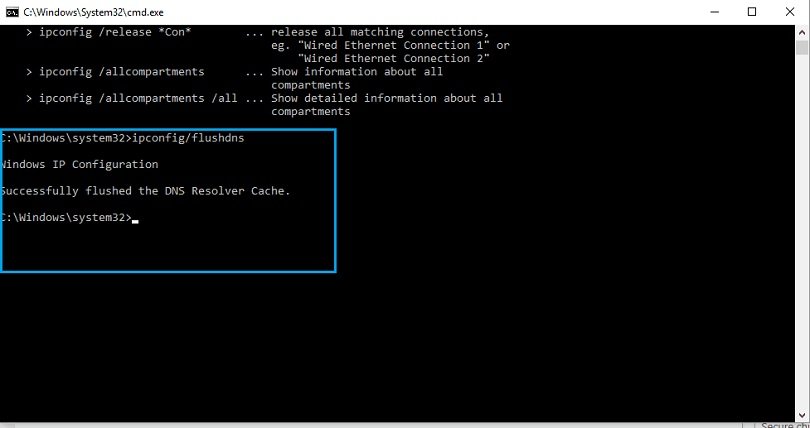 d) After doing so, restart your PC will analyze, if the problem persists try to retry you open cmd, try the 2nd Command below.
e) Second command: "netsh winsock reset catalog" (only try when previously never worked).
2.  Use Chrome Cleanup-Tool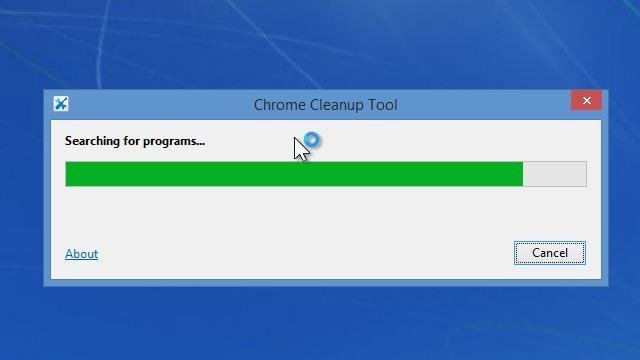 In 2014, Google came up with a beta edition of Chrome cleanup tool that helps you to scan your computer and remove apps that are causing problems in Chrome.
Even it is in beta version, but it is functional on any computer or PC, and it will resolve your ERR_CONNECTION_REFUSED Error problem.
So you need to download this clean up tool as I am providing you the link below. It will enable you to fix this problem.
3.  Disable Firewall
In some cases, the firewall restricts links online and prohibits computers to get the worldwide web. If you will disable it then it may work.
This disable firewall process is only valid for windows, but not for Mac or Linux since only windows has this firewall problem.
a) To disable the firewall in Windows you need to visit your Windows control panel and select the "Windows Firewall" option in it; you can even search from the search box by typing 'Firewall' in it.
b) In your windows firewall settings, Check "Turn off Windows Firewall or disable" option from the left side panel. Administrator approval is needed, If you are asked for administrator password or type password or supply verification.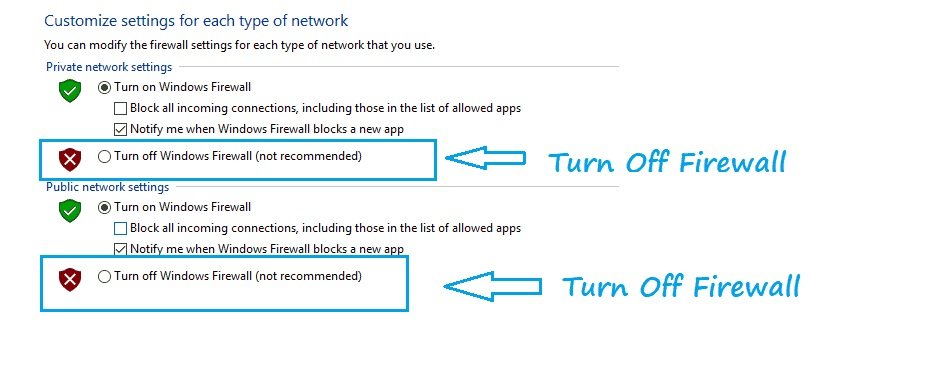 c) Click "Turn off Windows Firewall" option under network location, and it will stop your protection, then click "OK" to save the settings.
4. Clear All Google Chrome Cache & Cookies
It is another simple step to fix ERR_CONNECTION_REFUSED Error code and you may already know that how to clear all the cookies and cache of chrome. You can follow the same method to clear the cache and history as you use for your own browser. So you need to follow these steps to clear all the cookies and cache of your Chrome browser. I hope that it will fix your issue.
First of all, Go to Settings (http://chrome://settings/)of your Google Chrome browser
Then using Search bar find "history" and click on "Clear browsing data" option to clear it.
Keyboard Shortcut: Ctrl+Shift+Del
5. Try out This Commands If You Face The Issues Still:
a, Open CMD or command prompt.
b,  Run below commands.
ipconfig/release
ipconfig/renew
netsh int ip set dns
ipconfig/flushdns
netsh winsock reset
ipconfig/all
So these are the methods to follow to fix Err_Connection_Refused Error in Chrome. If you have any more ideas to share then kindly share in the comment section.
Do not forget to share this post.
Arsalan Rauf is an entrepreneur, freelancer, creative writer, and also a fountainhead of Green Hat Expert. Additionally, he is also an eminent researcher of Blogging, SEO, Internet Marketing, Social Media, premium accounts, codes, links, tips and tricks, etc.