File sharing is a common thing that often done by Android users. Usually, the people transfer files through Wifi are MP3 Music, Photos, Videos, Documents and Apps etc.
In this post, I shall show you the best Wifi File transfer app for android which is free as well as fast.
Whenever our friends or family members ask us for songs, photos and applications. We have to give.
If the size of the file is big, we become irritate because we have to wait for a long duration.
Suppose, if we have a photo and the size of the photo is 2MB. And we need to send hundreds of photos then it will take hours to transfer from Bluetooth.

There are a number of advanced and full of features file transfer applications available to send files faster than Bluetooth.
These applications use Wifi connection to transfer the media files.
Also read
Best WiFi File Transfer App For Android
So in this post, I shall share the best and fastest file sender application. It will allow you to send files in seconds. The applications are from Google play store and I have summarized them briefly. If you find it interesting, you can read the review and download it from Google play store directly.
1. SHARE it – File Transfer

Share it is a file transfer app that transfer files in a fast manner. It is most widely used and downloaded android file transfer app on Google play store. This app has more than 400 million downloads, it means 400 million android users are using it. The main advantage of Share it application is that it can send files 200 times faster than Bluetooth. Do not worry, it will not ask you for internet connection to share files. So you can share files with ease without using your internet package.
Main feature :
Does not need internet connection, can share data anywhere and anytime.
Transfer speed is 200 times faster than Bluetooth. The transfer limit reaches 20 MB / s more.
Can share files to multiple platforms starting from Mobile & tablet, Android & iOS & computer & Windows Phone & Windows XP / 7 / 8.10, and so on.
It can share multiple files from photos, music, videos, files, and more.
Can move all SMS, MMS, Music, and Applications files from old phone to new phone with a single click.
Download SHARE it Via Google Play Store
2. Xender: Transfer & Share File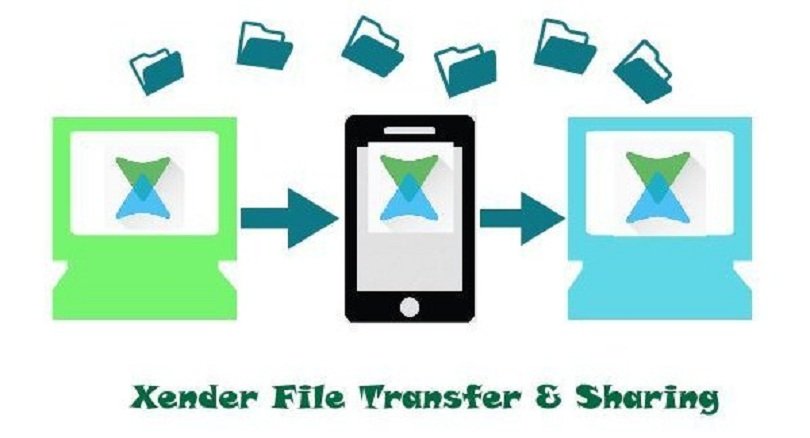 Xender is another best Wifi file transfer and sharing app. It has the ability to send files of your choice such as music, pictures, documents, videos and apps with few clicks. Now Xender offers PC connect feature in which you can connect Xender to PC. Xender can transfer anything from phone to PC, computer, chromebook or MAC.
Also check our guide
Main feature :
No USB, no internet, no internet package.
Supports transfers between Android and iOS.
Can share in a group cornered up to 5 devices at the same time.
Transfer all files from apps, images, videos, music, and documents / apk.
Can send video or music file in seconds.
Download Xender Via Google Play Store
3. CM Transfer – Share file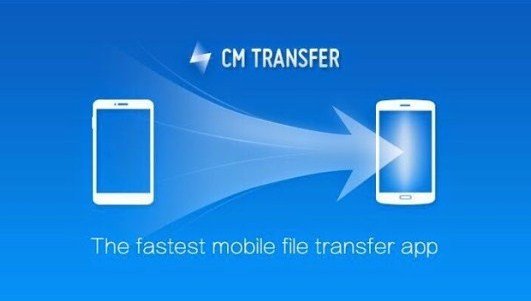 CM Transfer is another Wifi file transfer app and it is the best app for android. The developer of the app is Cloud Cellphone Cheetah(NYSE:CMCM). The application is made from CleanMaster which is a high star rating app. This app has the capacity to send files at the speed of 5MB/S – 10MB/S it is 160 times faster than Bluetooth. By using CM transfer, you can send pictures, photos, videos, files, apk and applications quickly. You do not have to wait too long.
Download CM Transfer Via Google Play Store
4. Superbeam | WiFi Direct Share

Superbeam is the best android file transfer application that can send your desired files. It can send the files quickly using Wifi connection. It has unique features, you can use QR code and NFC to send files to fellow IOS or android users.
Main features :
Sharing with a device that does not have Superbeam by using the web interface.
Share one or multiple files of any type (videos, photos, zip files, APKs, contacts, and more).
User Interface with modern material design.
dark theme with color AMOLED.
Superbeam Via Google Play Store
5. HitcherChat – Wifi Direct Share
Hitcher Chat – Wifi Direct share is another best wifi file sender application which enables the user to share images, streaming video, files and chat messages using an intuitive interface and without using the internet. Interested in this app? Download it free from Google play store.
HitcherChat Via the Google Play Store
6. File Transfer
File transfer is one of the fastest application to receive and send files and folders from other android, smartphones, tablets and computers. Transfer works cross-platform on iPhone, iPad, iPod touch, Android, Mac and Windows. Using this application, you can transfer and send files with ease and in a quick way without using USB cable. Want to get it? Download file transfer app from Google play store.
File Transfer Via Google Play Store
7. Share Link – File Transfer
Share Link is a file transfer android app and the developer of the app is ZenUI, ASUS computer inc. It is made for the purpose of sharing multimedia files including videos, music, pictures, apps, photos etc. You do not need to connect to the internet to send files from this app. You can do this with one tap.
Main feature :
Send and receive files like videos, photos, music, apps, and documents.
Can connect to all brands of Android devices.
File transfer can be completed using Wi-Fi and does not require an Internet connection.
Connect and transfer files to your nearest PC after installing Windows registered version.
Share Link Via Google Play Store
8. ShareCloud (Share Apps)
ShareCloud (ShareApps) is another android app that helps you to share music, pictures, videos, files with friends and family with one-click. It has more than 10 million installs, so, more than 10 million Android users are using it. shareCloud can also share files using Bluetooth features, Email, HotSpot, Dropbox, WhatsApp, Google Drive, Facebook etc. Download free ShareCloud app from Google play store.
ShareCloud Via Google Play Store
9. Send Anywhere (File Transfer)
Send anywhere is android file transfer app which enables you to share pictures, videos, contacts etc with different devices by using six-digit key, QR code or social media. Send Anywhere app is compatible with Android, PC, Linux, Mac, Chrome extension and web widget.(https://send-anywhere.com).
Send Anywhere Via Google Play Store
10. 4 Share Apps – File Transfer
4 Share Apps is a file sharing application with unbeatable speed. You can share music, photos, videos, documents and applications at the speed of 20MB/second without data usage, USB, and internet connection. Want to download it? Download 4 ShareApps app from Google play store.
4 Share Apps Via Google Play Store
11. Bluetooth File Transfer
My last app sharing suggestion is Bluetooth file transfer. All versions of android are available with this app. Recently, an update has published about the upcoming Bluetooth. The news delivered that Bluetooth 5.0 version will be capable of sending files 4 times faster than normal files. Want to upgrade the bluetooth? Wait for it's arrival at Google play store.
Bluetooth Via Google Play Store
This is the list of best Wifi file transfer applications for android which can send files with ease. Do you want to share your ideas?
Post them in the comment section.
Do not forget to share this post.
Arsalan Rauf is an entrepreneur, freelancer, creative writer, and also a fountainhead of Green Hat Expert. Additionally, he is also an eminent researcher of Blogging, SEO, Internet Marketing, Social Media, premium accounts, codes, links, tips and tricks, etc.