In this post of Green Hat Expert, we shall tell you that How to Create Amazon Affiliate Link.
How to Create Amazon Affiliate Link Tutorial
In my earlier post, we have talked about Amazon Affiliate program which is an additional way to make money online by selling the products of Amazon. Additionally, it has a huge benefit that you can work for every niche of your choice. If you will do it right then you can make a handsome amount out of it.
In this guide, we shall deal with the most common question that is, how to create Amazon affiliate link.
Now its time to extend our tutorial and we are going to share with you how to create Amazon affiliate link. We shall guide you to create an affiliate link of an individual product on Amazon. I am of the view that now you have signed up for Amazon affiliate program, if you have not, you can do sign up from here.
The blogger can earn money when someone clicks on your affiliate link and buy something from Amazon. It also includes further purchases.
Go to Amazon website and log in to your Amazon affiliate link. At the top of every page, you can see Amazon affiliate link generator which can help you to create Amazon affiliate links quickly.
Step by step guide to creating Amazon affiliate link:
Once they approve your application like Google Adsense, you need to login to your Amazon affiliate panel and go to the product page on the website. You can see at the top, call Amazon or associates site stripe.
Here click on Get link > Text
The above screenshot shows that how can you get your affiliate link. Additionally, if you are using tracking ID or store ID, you can also change it. You do not need to worry if you have not created or started using tracking ID or store ID. We shall guide you about this in the upcoming chapter.
In the site strip option, you can make changes according to your own choice. Here is the direct link to go to the site strip option to make changes.
Here is another way to create affiliate link for Amazon products:
This first option is the fastest and an easy one but there are some other ways too to create an affiliate link. Let's take a look at other ways.
First of all, login to your Amazon associate account. Then click on Product linking > Product links: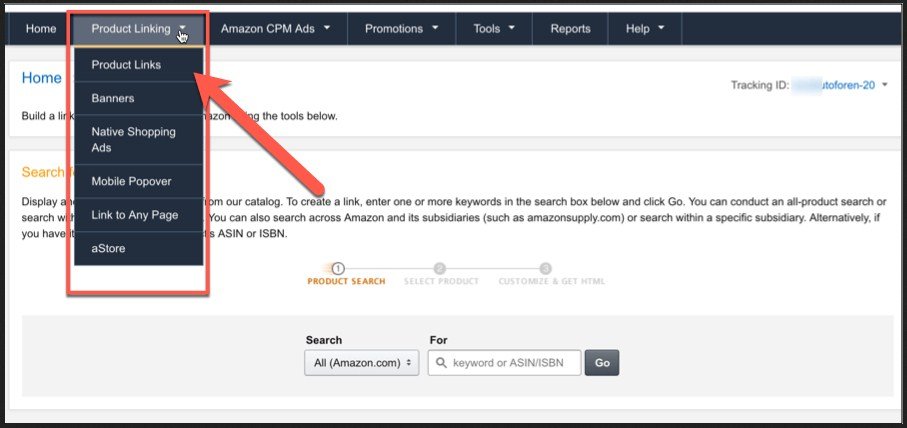 On the next page, you will see two options. Then search for a product or use ISBN/ASIN code for an individual product. We give preference to the second one because it is fast. In addition, you can also get more information about ASIN/ISBN codes here.
How to Get ASIN code of Individual Amazon Product
First of all, you need to find out which product is suitable and relevant to your blog. It is an easy task and you can get any product by enter the product name in Amazon search bar. Once you find your suitable product then go to the detail. We are getting ASIN code of this product.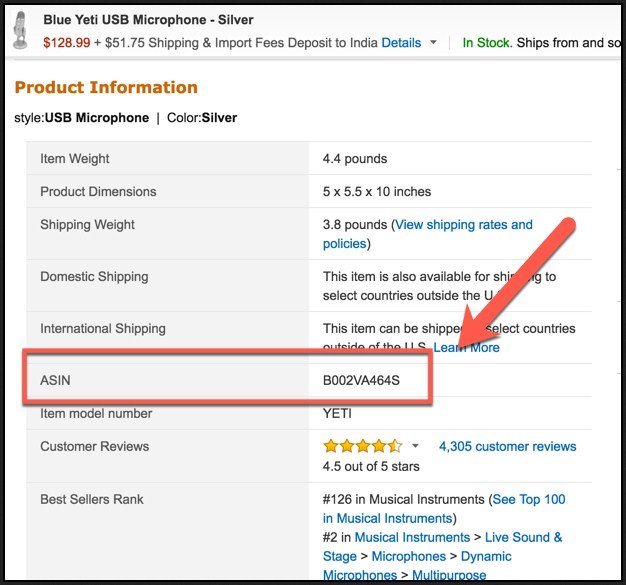 Grab the Amazon Affiliate Link for the Product
So now you have got ASIN code of the product. Go to add a product link page. (See Image 1). Add ASIN code of the product and click on the go. Follow the following image: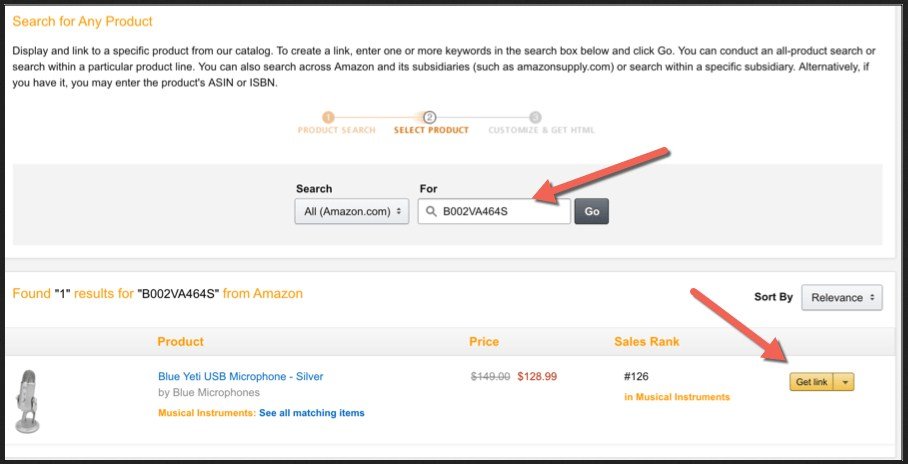 Click on get links and grab links. Now you will be able to get text links or image links of the product which you can copy and paste on your blog or Website.
Do let us know if you have any question or queries while creating Amazon affiliate link? Also if you have liked this tutorial, do not forget to like and share it on Facebook.
Arsalan Rauf is an entrepreneur, freelancer, creative writer, and also a fountainhead of Green Hat Expert. Additionally, he is also an eminent researcher of Blogging, SEO, Internet Marketing, Social Media, premium accounts, codes, links, tips and tricks, etc.