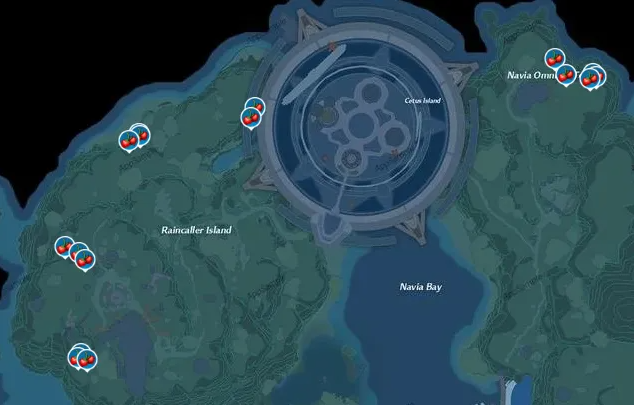 Tower of Fantasy contains a lot of missions/quests that you need to complete for rewards.
The game also contains side quests, stories, cutscenes, bosses, and so on.
You can get the rewards in the game are in-game currencies.
You need to finish an activity that is, to gather strawberries in ToF for certain quests.
However, some activities can be difficult to complete because they don't have any hints.
Strawberries are spread across the map and you can find them in multiple locations.
In this post, I will guide you on how to find strawberries and their locations in Tower of Fantasy.
How to find strawberries in Tower of Fantasy
Strawberry locations in Tower of Fantasy
#1 Location: Southwest, west, northwest, and north of Raincaller island.
#2 Location: East of Navia Omnium Tower
#3 Location: North, East, and southeast of Seventh Day Forest.
#4 Location: All around Crown Mines.
You can pick the Strawberries from strawberry trees.
They can be located in multiple locations such as the Navia Omnium Tower and all-around Crown Mines.
Usually, there are multiple strawberry trees in a single location can be found.
The strawberry trees are small and contain green leaves.
If the trees do not have strawberries and they are empty, you have to wait for the strawberries to spawn.
You can also switch your channel to a less-user channel.
To do that, choose your current channel above the minimap and change it to another number (for instance, 8).
Strawberries can be used for multiple quests; mainly for getting SSR relics.
What's Next
How to Solve "Pick 5 laver from the beach" in Tower of Fantasy
How to Solve "Gather mushrooms" in Tower of Fantasy
Tower of Fantasy Discord Server
Arsalan Rauf is an entrepreneur, freelancer, creative writer, and also a fountainhead of Green Hat Expert. Additionally, he is also an eminent researcher of Blogging, SEO, Internet Marketing, Social Media, premium accounts, codes, links, tips and tricks, etc.