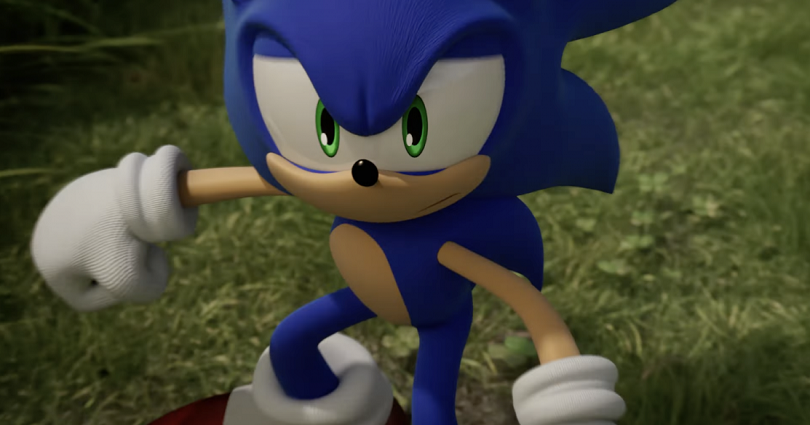 Sonic Frontiers is one of the most famous games of SEGA.
The developer of the game is the Sonic Team and published by SEGA.
IGN tried an early version of the game for 4 hours and the impression of the game was good.
Since it was an early version, it had some glitches and bugs.
You will be able to play it on Nintendo Switch, PS4, PS5, Windows, Xbox One, and Xbox Series X/S when it will be available.
In this post, I will tell you the Sonic Frontiers release date, what the game is about, and its trailer.
What will Sonic Frontiers be about?
Sonic the Hedgehog, Miles "Tails" Prower, and Amy Rose fell through a wormhole and landed on the Starfall Islands.
The task of the player is to explore the islands and collect chaos emeralds.
The game has the original Sonic elements such as rings and ails.
Starfall Islands has puzzles that you can solve to collect items and robot enemies to fight.
Sonic Frontiers release date
The release date of Sonic Frontiers is holiday/winter 2022.
SEGA has not released a specific release date for the game yet.
However, it's most likely going to be released in the end of 2022, we can say December 2022.
The trailer of original announcement is on Dec 10, 2021.
Therefore, it's wise to assume that the game would be released after a year of the trailer.
Sonic Frontiers trailer
You can move to new heights and it is a new experience and experience the thrill of high velocity, open-world freedom.
Battle formidable foes as you speed through the Starfall Islands.
The landscapes have dense forests, overflowing waterfalls, sizzling deserts, and so on.
YouTube got the official Sonic Frontiers trailer uploaded on Dec 10, 2021, by the Sonic the Hedgehog YouTube channel.
After that, Nintendo released a video of 1:14-minute on Jun 29th, 2022.
Sonic Frontiers leaks
The story moves around deep on the lore of the Starfall islands.
You can only play with Sonic the Hedgehog.
A ghost girl's tutorial and an easy mode where she helps you.
Titan bosses are fun even though the bosses in the previous games are not very good.
The gameplay isn't adventure nor boost however, it has spindash, homing attack, and momentum.
The game will be released near November to December 2022.
There are a few quests with easy puzzles.
The tornado can be used to fly across the world.
A battle mode is also present where the other characters are playable.
What's Next
Roblox Sonic Speed Simulator Codes
Funny, Cool, And Best Gaming Names
20 Biggest Discord Servers in the World
Arsalan Rauf is an entrepreneur, freelancer, creative writer, and also a fountainhead of Green Hat Expert. Additionally, he is also an eminent researcher of Blogging, SEO, Internet Marketing, Social Media, premium accounts tips and tricks, etc.