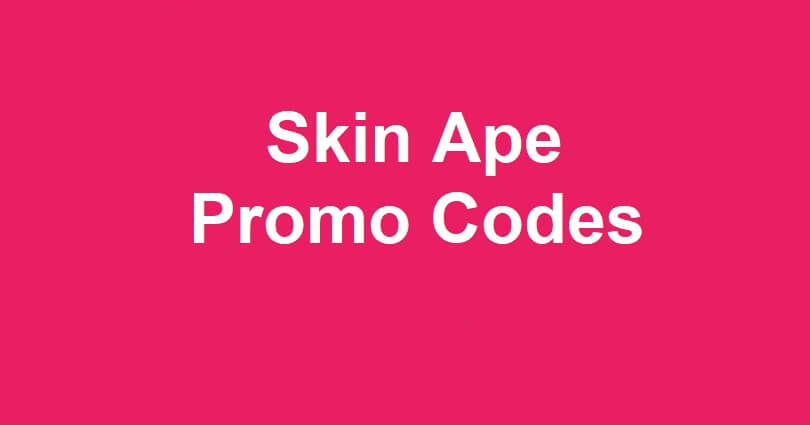 Skin Ape is another application that can help you to win free CS:GO skins with ease.
To earn coins, you need to participate in quizzes and complete the tasks from their partners and you can also participate in giveaways.
The app is available in multiple languages and gives you different opportunities to get coins such as surveys and games.
There are social media posts that can also help you to redeem promo codes for extra coins.
Additionally, Skin Ape offers quizzes to take test of knowledge about CS:GO and you can get additional coins.
Due to the free case openings and different types of case present, you can get CS:GO skins without spending anything.
This post has a list of 10+ free Skin Ape promo codes for increased rewards and free 50 coins to get Counter-Strike: Global Offensive skins.
How to use a Skin Ape promo code
Go to this link: https://get.skinape.app/MSMsunfCb0.
After that, download the Skin Ape app.
Sign in from either of these Facebook, Google, or Apple.
Now, tap on the profile icon and tap on "Promo Code".
Enter the promo code and tap on "Redeem" to redeem it.
How to get a Skin Ape promo code
Follow Skin Ape on Instagram from this link: https://www.instagram.com/skinape_csgo/.
Follow Skin Ape on TikTok from this link: https://www.tiktok.com/@skinape_csgo.
The last step is to check the description of their latest social media posts.
Skin Ape promo codes
Free Skin Ape promo codes
S1mple
Xmas22
Blackfriday
Paris
Eggcited
Luckyape
Pumpkin
Fall
School
Outsiders
Heat
Cologne
You can use free Skin Ape promo codes when you create an account there.
You can enter the code on the promo codes screen to redeem the code.
You can use this referral link while signing up https://get.skinape.app/MSMsunfCb0, you'll get 50 coins for free.
It will give you a bonus of 40% more coins when you sign up using one of the codes listed in this article.
I will add new Skin Ape promo codes to the list in the future.
To get Skin Ape codes later, you can bookmark the page using the star icon on your browser.
What's Next
Arsalan Rauf is an entrepreneur, freelancer, creative writer, and also a fountainhead of Green Hat Expert. Additionally, he is also an eminent researcher of Blogging, SEO, Internet Marketing, Social Media, premium accounts, codes, links, tips and tricks, etc.