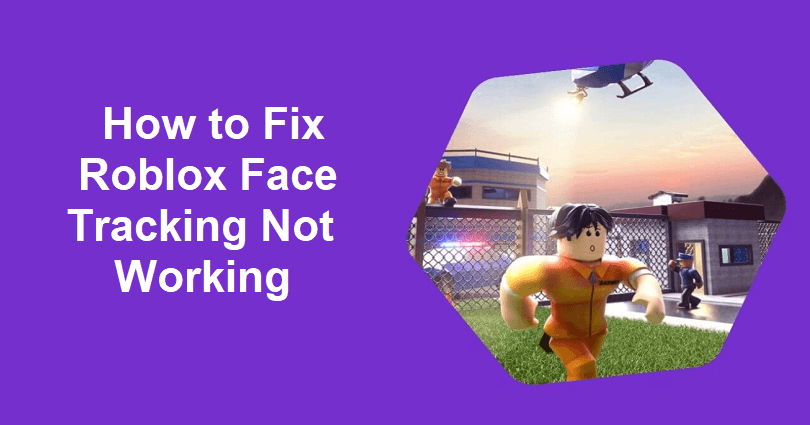 Roblox has introduced a new feature of a face tracking/camera with safety and civility as its core values.
This option will help users who are 13 years old and above to animate their avatars with the camera's movement of your device.
With this feature, you can boost social interactions and give you a good experience.
Developers can use this camera input for their experiences to allow deeper engagement with users.
In order to access the device camera, the consent of the users is needed and Roblox will make sure that no recorded information is saved.
In this article, I will guide you on how to fix the Roblox face tracking not working or showing up (face camera/microphone).
Why is the Roblox face tracking not working?
The most common reason why the Roblox face tracking feature is not working or showing is due to your age, as you are less than 13 years old.
To use the feature, you have to be at least 13 years old and it can be done in your settings.
Here are 6 causes why the option is not working:
You are below 13 years as you have to be 13 years old and above to use the face tracking feature (your age can be changed and verified in your settings).
The feature isn't made available to you yet.
Your monitor is without a camera.
You do not have a microphone.
The experience that you joined is not using the feature.
You have not allowed Roblox to access your camera.
Source: Animate your Avatar with your movement (a forum post from a developer named doble_vee, a Roblox staff).
How to fix Roblox face tracking not showing
To fix the Roblox face tracking not showing, the best bet is to verify your age 13 years old and more in your settings.
Once you have verified it, allow Roblox to access your camera and only join an experience that supports this feature and has a camera enabled feature.
Here's a step by step guide on how you can do it.
Go to your Roblox account and click on the settings icon.
After that, go to "Settings" and enter your birthday (you must be 13 years old and above to access it).
Select "Verify My Age" and follow the instructions on the screen to verify your age.
Return to your settings and select "Privacy".
Scroll down to enable these options including "Use microphone to chat with voice" and "Use camera to animate your avatar with your movement".
Join a Roblox experience that has both Microphone and Camera communication enabled.
Join an experience and press "Esc" and select "Settings" inside it.
To enable the face tracking and camera option, click on the video icon and the emoji icon.
Just remember that you should have a camera and a microphone in order to use the face tracking feature.
If your monitor or laptop screen is without a camera, you won't be able to access the feature.
What's Next
How to Force Restart Roblox on Mobile or PC
How to Fix "Failed to load library" in Roblox
How to Fix White Screen in Roblox
Arsalan Rauf is an entrepreneur, freelancer, creative writer, and also a fountainhead of Green Hat Expert. Additionally, he is also an eminent researcher of Blogging, SEO, Internet Marketing, Social Media, premium accounts, codes, links, tips and tricks, etc.