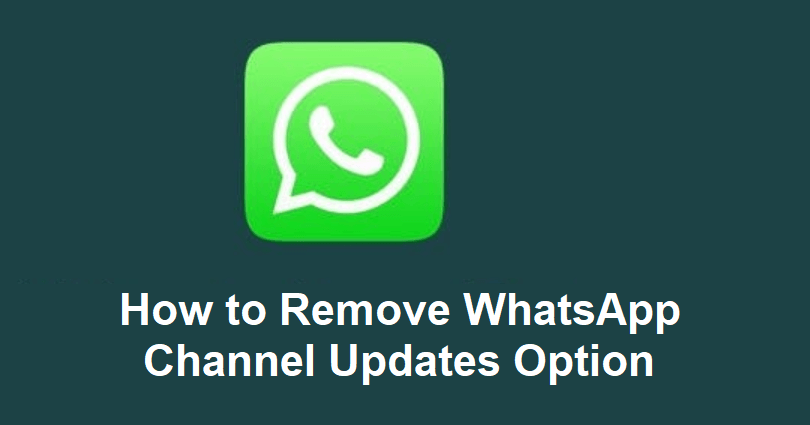 WhatsApp Web is a browser-based access to the messaging app.
It helps the users to get access to their conversations on WhatsApp and send messages on the app using their computer/laptop.
The web version syncs it with the user's mobile application, displays media, conversations and real-time notifications.
It also allows users to access text, voice and video chats, share files and contacts management.
You can also use the website to copy and paste text, photos, and videos.
In this article, I will guide you on how to delete or remove the WhatsApp channel updates option or tab from the status page.
How to Remove WhatsApp Channel Updates Option
To remove the WhatsApp channel updates option, the only way is to download and use WhatsApp's older version.
This solution is only for Android users as you'll have to download an APK of WhatsApp.
Here are the steps on how to delete the WhatsApp channel updates option:
Follow these steps: Open WhatsApp > Three dots > Settings > Chats > Chat backup > Back up.
Delete WhatsApp and keep the app data.
Visit to a browser such as Chrome on your Android device.
Visit this link: https://whatsapp-messenger.en.uptodown.com/android/versions.
Download an older APK version of WhatsApp that's older than September 13 (for instance, September 8).
Go to WhatsApp and follow the instructions on the screen.
After downloading an APK version of WhatsApp that's older than September 13, the channel updates option will be deleted/removed.
In order to keep the WhatsApp in this position, you have to refrain from updating WhatsApp.
What's Next
How to Fix WhatsApp Video Call Rotate Problem
How to Bold, Underline, Italics, Strikethrough, or Monospace on WhatsApp
Arsalan Rauf is an entrepreneur, freelancer, creative writer, and also a fountainhead of Green Hat Expert. Additionally, he is also an eminent researcher of Blogging, SEO, Internet Marketing, Social Media, premium accounts, codes, links, tips and tricks, etc.