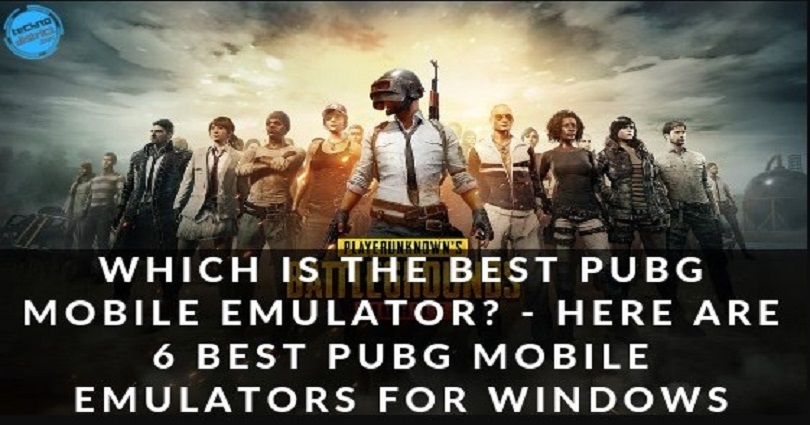 Which is the best PUBG mobile emulator? – Best Emulator for PUBG Mobile
Here are 6 Best PUBG Mobile Emulators for Windows/PC
These days, battle craze is going on around the gaming world, it is because of the Player Unknown's Battlegrounds aka PUBG mobile game. It has become prominent due to its multiplayer battle royale qualities and millions of gamers play it on daily basis. According to Forbes, it is one of the best selling games of 2018 and currently, in 2019, it is also rocking.
PUBG mobile can be played on mobile as well as on PC, computer and laptop. PUBG mobile on PC gives you real time awesome graphics and it can be convenient for most of the mobile users. There are a few users who can buy PUBG PC version but some consider it expensive so what will you do?
How to play PUBG Mobile on PC Free?
If you do not want to play it on your mobile device and want to get experience of the big screen then how will you do it?
Well, do not worry, we have PUBG mobile emulators to perform this task and they are also free of cost.
As you know technology is increasing by and by so in this modern era, you can play android games on your PC, computer and laptop using the best android emulators.
There are a number of PUBG mobile emulators for PC, Windows 10, 8, 8.1, 7 available and they are easy to access. They enable the gamers to Play PUBG Mobile on PC. You need to select one of them which fulfills your needs. Every Android emulator contains its own features and advantages.
What is Android Emulators?
First of all, we need to know about android emulator it is an AVD (Android virtual device). It helps the user to run an Android device on your PC and laptop. In simple words, it is a software designed to run Android applications on your desktop devices so you can use the Android apps on your PC and it includes PUBG mobile on PC.
So I am going to introduce a list of best PUBG mobile Android emulators to Download PUBG.
1 – Tencent Gaming Buddy (Highly Recommended by Me)
Tencent Gaming Buddy is an official PUBG mobile emulator and they have designed it only for the sake of PUBG mobile. It will enable the users to play PUBG on their computer and laptop smoothly. In this list, it is the best and highly recommended PUBG mobile emulator for you because the developers of this emulator are the same who developed PUBG.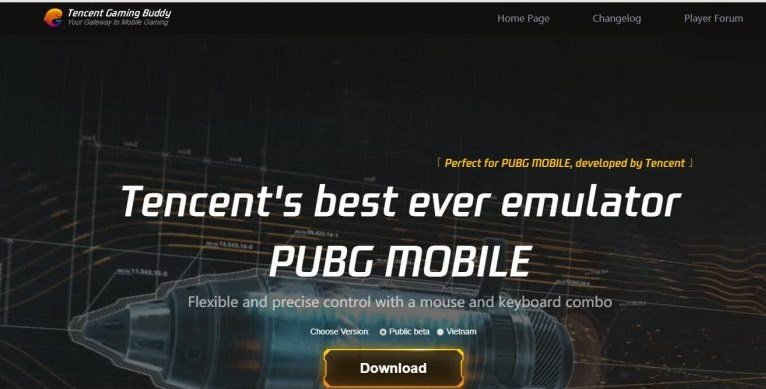 This mobile emulator gives you the best mouse and keyboard controls and in this way, the gamers enjoy PUBG mobile on PC with ease. It means that controls are optimized according to your needs. In addition, if you want to change the configuration and setting then go for it. This option also gives you the best gaming and user experience. There are many layouts are also available and you can select from them.
This emulator enables the users to play PUBG mobile on Low-end PCs. Your task is to lower the graphics in settings when you use it on low-end devices. If your PC is up to date then you will get an amazing experience while playing it.
This emulator helps the users to enjoy the game on bigger screen and also avoids the lagging issue.
Key Features:
You can optimize the controls
You can even play PUBG Mobile if your PC specs are low-end
Download : Tencent Gaming Buddy
2 – Bluestack
It is the second most famous Android emulator which people can use to enjoy this game. It contains millions of users. There are plenty of reasons behind it, it is suitable for both Mac and windows. It gets updates on a regular basis and you can run android apps and games smoothly on Bluestacks. Current updates put it at Android Nougat.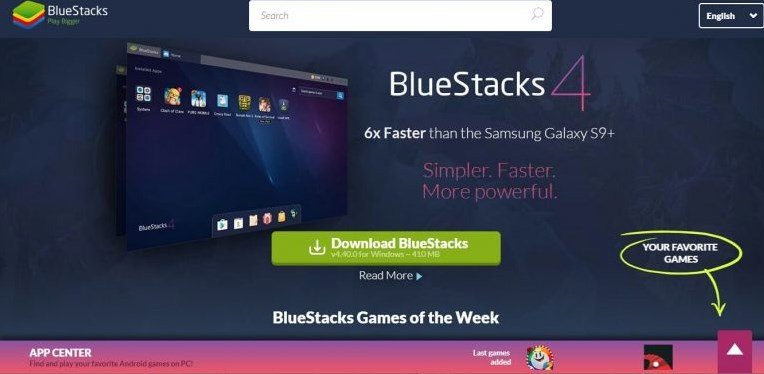 Bluestack emulator is available in two versions which support PUBG, it includes free as well as paid version. Free version of this emulator is replete with ads whereas the paid version is devoid of ads.
This emulator has the ability to run PUBG mobile game smoothly even if your system is not up to date. In addition, you can also play it with Gamepad because it supports different gamepad features as well. This Android emulator also allows you to launch multiple instances, it means that you can play different games at one time. Apart from PUBG, you can also use it to install other applications from play store.
Download the latest version of Bluestack to get the best experience because older version may lag.
Key Features:
It is compatible with both windows as well as mac devices
It can launch multiple instances at a time
3 – Memu
Memu is another Android emulator which is also becoming famous. This Android emulator has great speed and it is an ideal emulator for PUBG mobile. It is also replete with features.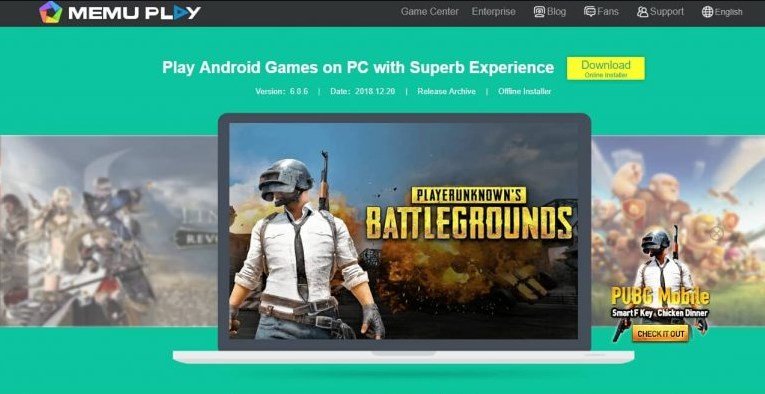 When you launch the emulator, you come across 4 year old Android version. In addition, it is preloaded with Google play store so you do not need to worry about downloading the applications you want. You can also get access to APK file directly using Memu.
As I have told you that it has a number of features and the gameplay is also easy due to its big screen. Like Bluestacks, it also supports multiple instances so you can play multiple games at the same time. It has keywords mapping features which enable you to customize PUBG mobile gaming. In addition, it also has screenshot tool, full-screen mode, auto updates of PUBG, operation record and so on.
If you are a gamer then Memu is the best PUBG Mobile Emulator for you.
Key Features:
Preloaded Google play store.
You can open or access any APK file
It can launch multiple instances at the same time
Offers Screenshot tool
Operation record
4 – Nox Player
Nox player is also known as Nox app player which is another Android emulator to play games. If you want to play smartphone games on your computer/laptop or PC then it is another choice. Furthermore, you can also use the APK files apart from Google play store to run them on your computer.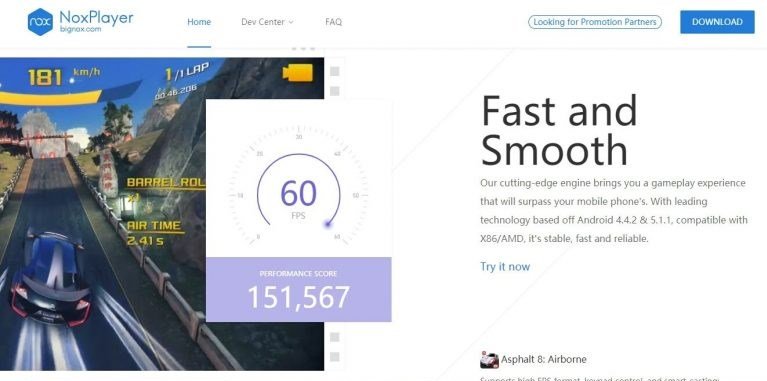 It also allows you to enjoy the game by using your gamepad and you can also map the buttons and keys according to your choice. In addition to the previous features, it also gives screenshot and screen recording option as well.
You can find them in the toolbar and you can also enjoy multiple games at a time.
Nox App player also allows you to change FPS, CPU cores and the amount of RAM and you can allocated the references according to your own choice. It will help you to get smooth gaming experience.
Key Features:
It allows you to load the APK files downloaded from other sources than play store
Multiple instances at the same time
Allows you to allocate RAM, CPU
5 – Andy
Andy is another android or smart phone emulator that allows you to connect your mobile device and computer in a virtual world where gaming rules. It is compatible with Windows and Mac OS.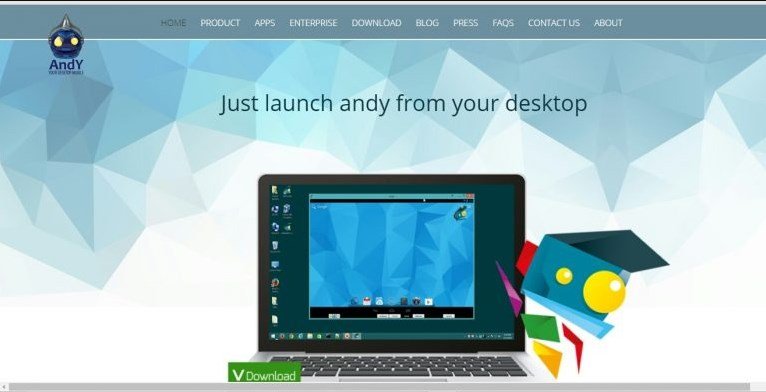 Additionally, it also allows you to use your Social media and entertainment applications on your PC in which you can also include Whatsapp.
If you will use it for PUBG game then it will be an outstanding experience and gaming but I give preference to Tencent Gaming buddy which is at home in this matter.
Key Features:
It allows you to connect android and PC
You can use communication apps like Whatsapp to the desktop
6 – LD Player
There are a few people who know about this emulator because it is new in the market. It is another option to consider when you want to play PUBG mobile on your PC, Windows or Mac OS with exceptional graphics.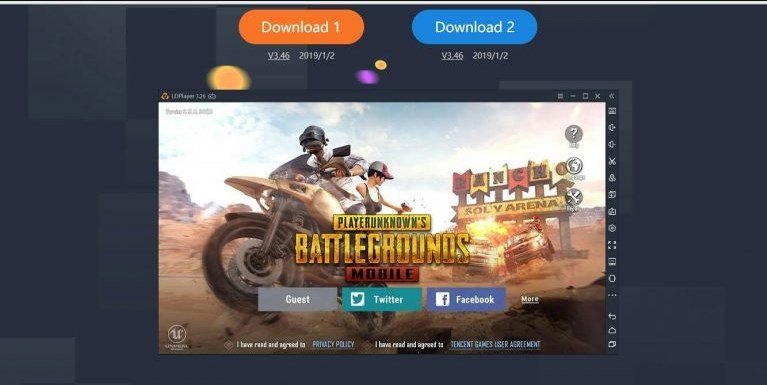 It allows you to play PUBG as well as other games with the help of mouse and keyboard with ease. Furthermore, like Nox app player, you can play multiple games at a time. You can also install games from play store as well.
Key Features:
Gaming using Keyboard and mouse
Multiple instances at a time
Download applications from the Google play store
So Which is the best emulator for PUBG Mobile?
After the entire discussion, I recommend using Tencent Gaming Buddy emulator. It is because this emulator is designed and developed by the developers of PUBG game. It means it is dedicated to PUBG Mobile game only.
Before you use Tencent Gaming Buddy, you need to fulfill the requirements of 3GB RAM otherwise, you should consider other emulators including Bluestakcs, LD player and Memu.
How to download Tencent Gaming Buddy in PC
Step 1: Firstly, you need to download Tencent gaming buddy from the official website, I am going to share the link below.
Download : Tencent Gaming Buddy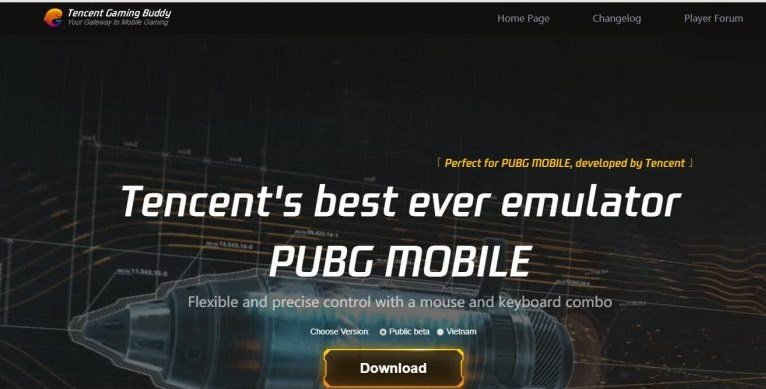 Step 2: Secondly, when you start the installation process you should select the path for the file from the customizing button. After doing that, click on install button to install Tencent gaming buddy on your computer or PC.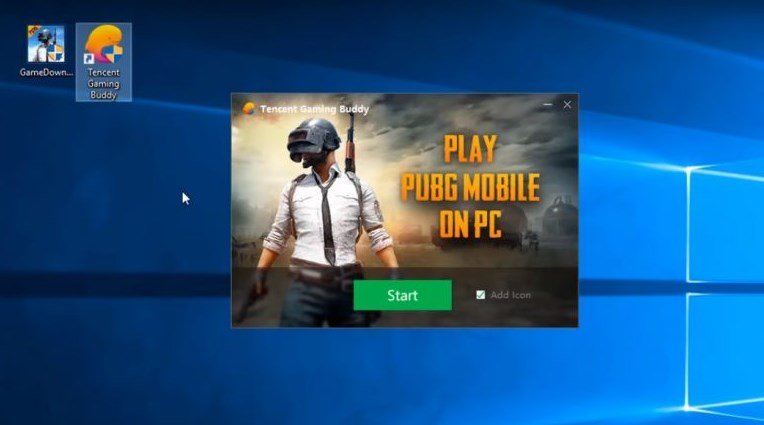 Step 3: Thirdly, hit the start button to start PUBG Mobile game downloading and it will start automatically.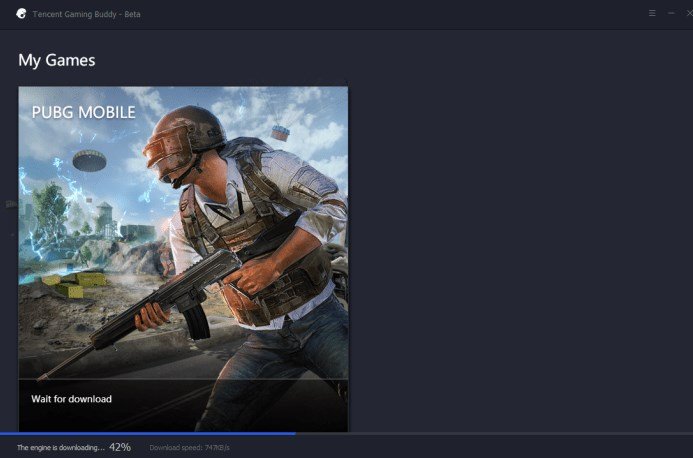 Step 4: Now select the graphics according to the specifications of your computer to get the ideal gaming experience. If you are using low-end computer and select ultra high then you will experience lagging.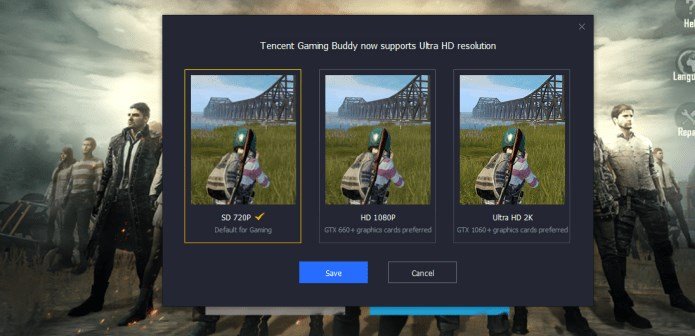 Step 5: Change the Setting of Tencent gaming buddy from on right site top three lines. Select Memory / Processor / Resolutions according to your requirement.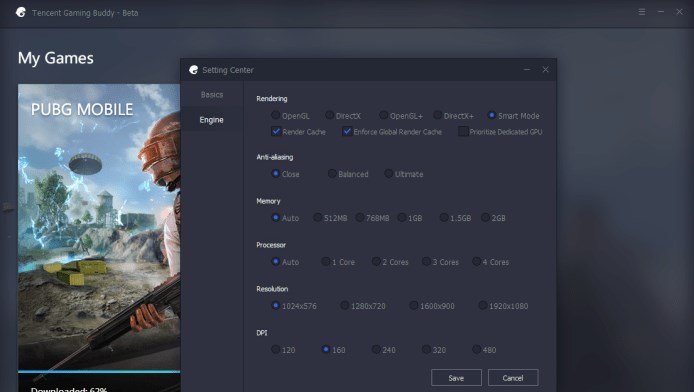 Step 6: Lastly, After the restart, the game will start and click on Play, and now you are ready to go.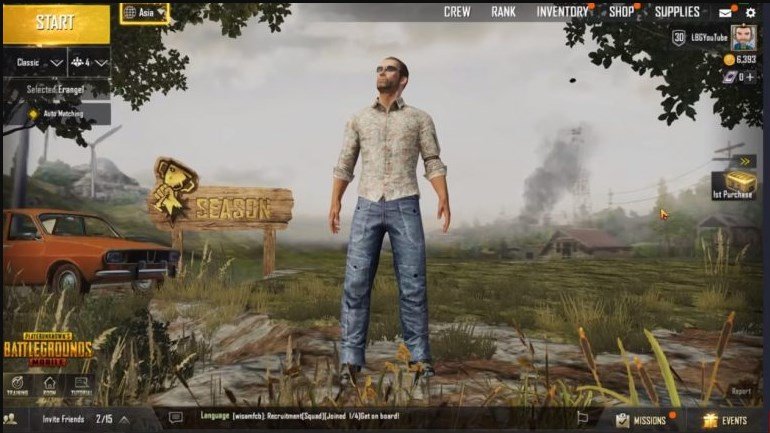 Am I still missing any Android emulator for PUBG?
Do not hesitate to share it in the comment section.
Arsalan Rauf is an entrepreneur, freelancer, creative writer, and also a fountainhead of Green Hat Expert. Additionally, he is also an eminent researcher of Blogging, SEO, Internet Marketing, Social Media, premium accounts tips and tricks, etc.