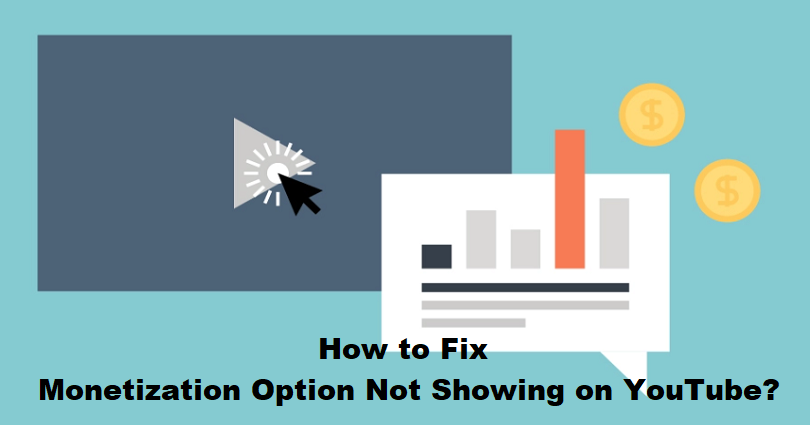 Is the dollar sign or monetization option not showing on YouTube/YouTube Studio and do you want to fix it?
When you try to upload your video, the monetization tab is missing.
If you have 1,000 subscribers and 4,000 watch hours on YouTube, you are eligible for the YouTube monetization program.
However, you have to abide by the guidelines and community standards.
If you get a copyright strike on the platform, you cannot monetize your videos.
In some cases, your video might be eligible for monetization but you will not be able to do it.
In this post, I will tell you why is the monetization option/tab/column not showing on YouTube or YouTube Studio and how to fix it.
Why is the monetization option not showing on YouTube?
The monetization option is not showing on YouTube due to the fact that your channel is not yet eligible for monetization.
If your channel is eligible for monetization but the option is not visible to you, it indicates that there is bug on YouTube or YouTube Studio app.
In October, many creators are getting the YouTube monetization bug.
Some creators have the option visible to them while the rest are not able to enable or disable it.
Here are some reports:
"Is anyone else's monetization tab missing? I have no strikes on my channel and no emails from YouTube".
"@TeamYouTube I've been a YouTube partner for years now and my monetization just disappeared. Any reason for this? Is there a bug that is going on right now? Is anyone else having this issue?".
"There appears to be an issue with YouTube right now where monetization is just not there. I can't view my monetization status and can't monetize any videos. It's just gone. Any other fellow creators have this issue?".
How to fix monetization option not showing on YouTube
To fix the monetization option not showing on YouTube, you have to fulfill the criteria of 1,000 subscribers and 4,000 watch hours to be eligible.
If your channel is already monetized but can't see the option/tab, it might be happening because of a bug/glitch on YouTube's end.
In October, a lot of creators are affected by a monetization bug on YouTube.
According to TeamYouTube on Twitter, YouTube knows about the issue and is investigating it.
Here are replies from TeamYouTube's:
"Sorry for the trouble, we've seen similar reports & are currently working on a fix. We'll let you know once we have an update".
"We have seen similar reports about the monetization column or icon missing in Studio. We appreciate your patience while we look into it!".
When the bug will be fixed, you will receive a new update from YouTube on the app on Google Play Store and App Store.
For now, you have to wait patiently and wait for YouTube to fix the bug from their end (source: @TeamYouTube on Twitter).
What's Next
How to Fix "Pull up for precise seeking" on YouTube
How to Recover YouTube Account Without Email or Password
Good, Cool, And Cute YouTube Channel Names
Arsalan Rauf is an entrepreneur, freelancer, creative writer, and also a fountainhead of Green Hat Expert. Additionally, he is also an eminent researcher of Blogging, SEO, Internet Marketing, Social Media, premium accounts, codes, links, tips and tricks, etc.