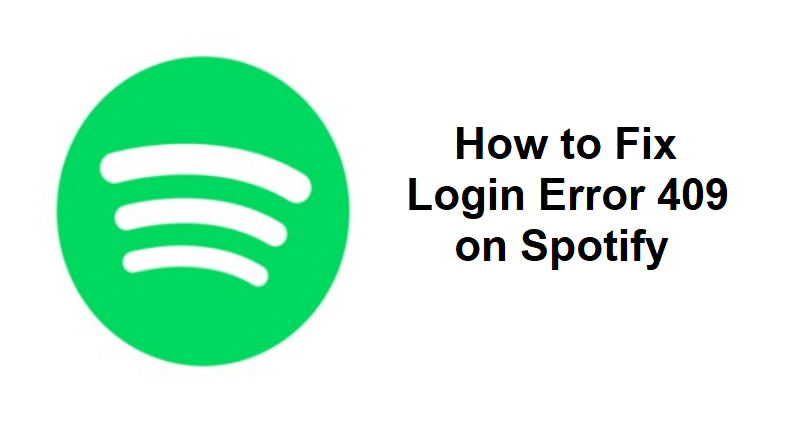 Are you facing a login failure or error 409 on Spotify?
The full error message is, "Login failed error: 409".
The error message occurs when you try to log in to the Spotify desktop app.
You can also get the error on older iOS and Android versions.
Even though users have Spotify premium, they are not able to log in to the app.
In this article, I will tell you how to fix the Spotify login error or failed error 409 for iOS, Android, Windows, or Mac.
What is error 409 on Spotify?
Error 409 on Spotify occurred because Spotify does not support older iOS (under iOS 14) and Android versions.
Additionally, it no longer offers sport to older Spotify app versions as it has been discontinued.
Here is the explanation given by Alex who is a moderator for the official Spotify forum.
"We want to clarify what is happening and why. Currently, all support for Spotify app versions released in 2016 and older is being deprecated".
"This includes the app version released before 7.4.0 on iOS and Android and before 1.0.47 on desktops".
Here is an explanation given by Billy, another moderator for the forum.
"You will need to use an iPhone running at least iOS 14 for the app to run optimally".
"Unfortunately, Spotify won't be able to guarantee support for your device as it's an iPhone 4 with iOS 7".
How to fix login error 409 on Spotify
To fix login error 409 Spotify, the best step is to uninstall and reinstall Spotify to access the latest version of the app.
On the other hand, you can download Spotify from the MS Store or you can use the Spotify Web Player.
Unluckily, if you have an old device such as less than iPhone 14, you have to go to a newer version to access Spotify on it.
Solution 1: Uninstall and reinstall Spotify
For Windows users:
Close Spotify, go to the Start menu, and choose "Settings".
Follow these steps: Apps > Apps & Features > Spotify.
Three dots > Uninstall > Follow the instructions on the screen.
For Mac users:
Open Finder > Applications.
To remove it, drag the Spotify app into the trash and empty the trash.
For iOS/Android users:
Tap, hold, to delete the Spotify app.
Go to the App Store or Google Play Store.
Find "Spotify" and install it again.
Note: When you delete and install Spotify again, you'll automatically move to the latest version of Spotify.
Solution 2: Download Spotify from the Microsoft Store
For Windows users:
Go to the Microsoft Store (the icon should be available at the taskbar).
Search for "Spotify" to click on the "Get" button.
Launch Spotify to log in to your account.
Note: Downloading Spotify from the MS Store will make sure that you are using the newest version of the app.
Solution 3: Update your operating system
For Android users:
Go to the Settings app on your device.
Near the bottom, you need to choose "System" accompanied by "System update".
If there's an update available, you need to update your device by following the instructions on the screen.
For iOS users:
Go to the Settings app on your device.
Choose "General" followed by "Software update".
If you see an update, select "Download and Install" to update it.
Note: If you are using an old device such as iPhone 4 or a 4th Generation iPod Touch, you have to buy a newer device in order to use Spotify because they are no longer supported by them.
What's Next
How to Fix Access Point 22 Error Code on Spotify
How to Fix "This app is restricted to Premium users only" on Spotify
How to Fix Spotify AI DJ Not Showing
Arsalan Rauf is an entrepreneur, freelancer, creative writer, and also a fountainhead of Green Hat Expert. Additionally, he is also an eminent researcher of Blogging, SEO, Internet Marketing, Social Media, premium accounts, codes, links, tips and tricks, etc.