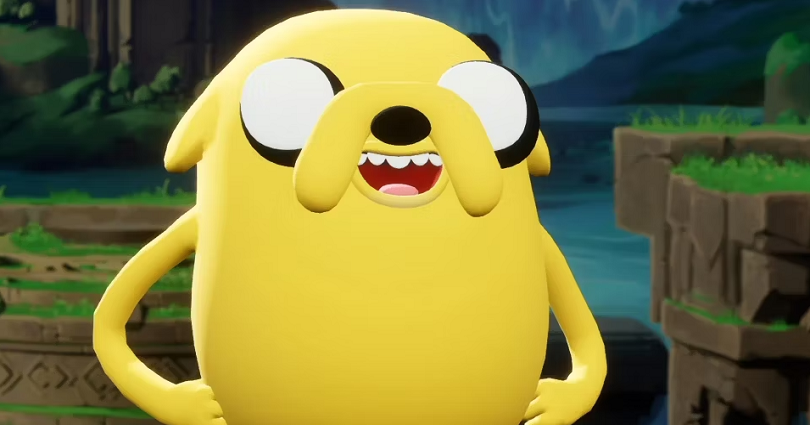 Superficially, the combos of Jake are unintuitive and his combos seem lackluster.
However, Jake's moves can give rise to the opportunities to combo your opponent and cause a lot of damage.
Jake's many combos can be looped including the n-air d-air combo.
This enables you to get creative and combo your rival in multiple ways.
Having said that, not every combo is up to the mark—some of them can be only utilized in specific circumstances.
In this post, I will tell you the best Jake combos in MultiVersus, moves with inputs, and a legend for them.
Input guide for Jake
Input legend
DC: Dodge Cancel
Jab: Side attack on the ground
N: Neutral
D: Down
S: Side
U: Up
Light (for instance. S-Light): Ground attack in the corresponding direction
Air (for example, S-Air): Aerial attack in the corresponding direction
Special (for example, S-Special): Special attack in the corresponding direction
Jake Combos in MultiVersus
Jake combos in MultiVersus
Jab 1, U-Light
Jab 1, N-Special
N-Air, D-Air
D-Air 1, N-Air
N-Air, S-Air
S-Air, N-Air
U-Air 1, N-Air
N-Air, N-Special
D-Air 1, DC, N-Special
D-Air 1, DC, U-Special
S-Special, N-Air
U-Special, U-Air
U-Special, N-Air
*The numbers are used to mark the individual parts of a move with multiple hits (for example, D-Air 1 will be the first hit of Jake's skateboard attack).
You can use your creativity and combine the combos to cause massive damage to your enemy.
However, combining the combos is not always fruitful, so the ideal way is to use them in the right circumstances.
For perks, "Triple Jump" is standard, and "Collateral Damage" synergizes well with the kit of Jake.
Jake moves in MultiVersus
Jake basic attacks
Eat Spikes!/Belly Bump – Neutral + Attack
Funky Junk – Side + Attack
You Axe'd For It!/Mace In Yo Face – Up + Attack
Splits!/Where's My Halfpipe? – Down + Attack
Jake special attacks
Rubber Stomach, Dude! – Neutral + Special
Giddy Up! – Side + Special
Stretchin' Out – Up + Special
That's Heavy, Dude – Down + Special
Passive abilities
Nil – Jake does not contain any passive abilities.
Jake is a bruiser and he is an ideal choice to bully your enemies.
He is perfect in terms of attacking in all directions and one of his best moves is his side air attack (S-Air).
You should use this move as much as possible because it is a great combo starter and finisher.
His neutral air attack (N-Air) is another ideal way to keep your enemies at arm's length.
What's Next
Best Perks for Iron Giant in MultiVersus
Best Perks for Superman in MultiVersus
Best Perks for Steven Universe in MultiVersus
Arsalan Rauf is an entrepreneur, freelancer, creative writer, and also a fountainhead of Green Hat Expert. Additionally, he is also an eminent researcher of Blogging, SEO, Internet Marketing, Social Media, premium accounts, codes, links, tips and tricks, etc.