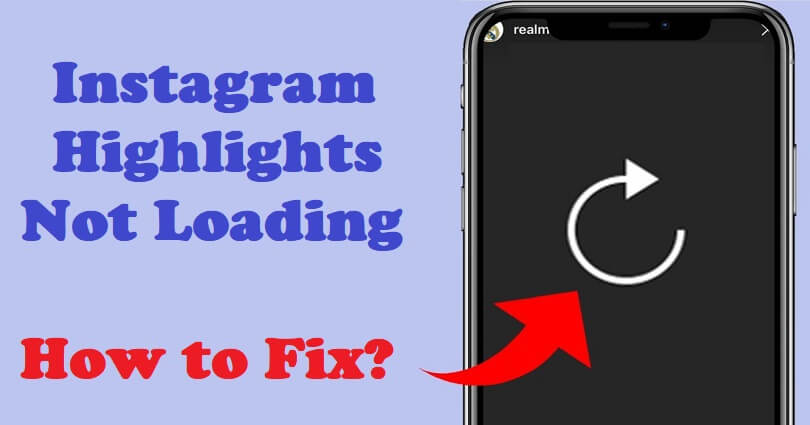 Instagram highlights are old stories that can be shown on your profile.
It is different from a story because the story can remain active for 24 hours but a highlight will remain forever.
If you are using a public account, your highlights will be visible to everyone.
However, after 24 hours, you cannot know who viewed your highlights.
In some cases, some of the highlights might be missing from your profile or fail to load.
In this article, I will tell you why your Instagram highlights are not loading, not showing, disappearing, or missing.
Why did my Instagram highlights disappear?
Your Instagram highlights disappeared due to a bug/glitch on the IG app.
You can also face it due to an incorrect date and time.
The bug contains multiple variations.
Firstly, not all of your highlights will be disappeared or missing so half of them are accessible.
In some cases, your highlights might not load.
In the end, your highlights might be a photo with music.
To find out if other users are getting the same issue, search for "Instagram highlights" on Twitter search bar.
After searching for the term, you will see the results to find out if someone else is facing it.
How to fix Instagram highlights not loading
To fix Instagram highlights not loading, use a web browser to view your highlights or visit the app again.
Apart from that, try enabling "Save story to archive" or download an older version of the IG app.
Other troubleshooting tips are logging out of the app and sign in again, updating the application, setting your date and time to automatic and reinstalling the app after uninstallation.
If you have tried everything and it is not working, you have to wait for at least 24 hours for the problem to be resolved if it is happening from the servers.
Method 1: Use a web browser to view your highlights and go back to the app
Force exit the Instagram app.
Use your computer to go to this link: https://www.instagram.com/.
Go to your profile after logging in.
View your Instagram highlights.
Open the Instagram app again.
Method 2: Enable "Save story to archive"
Go to the Instagram app and visit your profile.
Tap on the menu icon and select "Settings".
Select "Privacy" next to "Story".
Enable "Save story to archive".
Method 3: Download an older version of Instagram (For Android users)
Remove the Instagram app from your android mobile.
Copy and paste this link into your browser: https://instagram.en.uptodown.com/android.
Choose the "Older versions".
Download the APK of an older IG and install it.
Open Instagram and the problem will be fixed!
Note: This fix is only for Android users.
Method 4: Important troubleshooting methods
Set your date and time to automatic: For iOS users, go to Settings > General > Date & Time > Set Automatically.
Log out and log in: Go to the Instagram app and follow these steps > Profile > Menu > Settings > Log out > Log back in.
Update the app: Go to App Store or Google Play Store, search for "Instagram", and tap on "Update" if there is any.
Remove and reinstall: Tap and hold the Instagram app, delete it, and go to the App Store or Google Play Store and reinstall it.
Wait for 1 day: If Instagram is down, the ideal way is to wait for 24 hours or more so the issues related to the server to be fixed.
What's Next
How to Fix Instagram Double Tap Not Working
Does Instagram Notify When You Screenshot a Highlight?
Can Someone See That I Viewed Their Instagram Highlight?
Arsalan Rauf is an entrepreneur, freelancer, creative writer, and also a fountainhead of Green Hat Expert. Additionally, he is also an eminent researcher of Blogging, SEO, Internet Marketing, Social Media, premium accounts, codes, links, tips and tricks, etc.