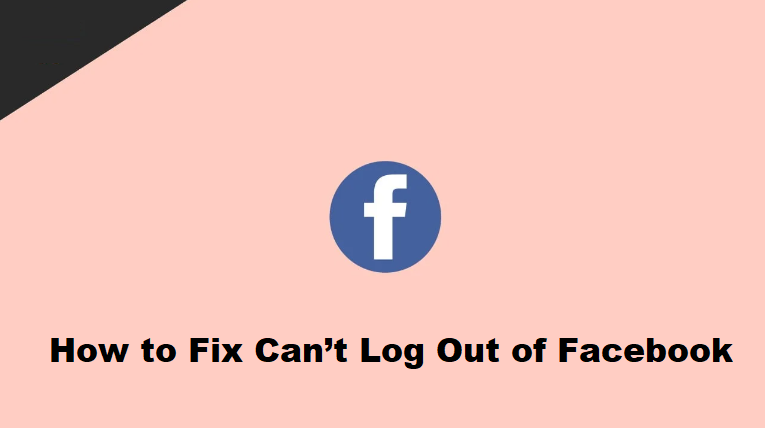 Are you not able to log out of the Facebook app?
Does the app lead to your feed when you tap on "Log Out"?
Or does the Facebook app refresh when you tap on it?
A lot of users are getting the issue and also reporting it on social media platforms such as Twitter.
In this post, I will guide you on why can't you log out of Facebook and how to fix it on Android and iOS devices.
Why can't I log out of Facebook?
You can't log out of Facebook due to a bug or a glitch.
It can also mean that Facebook is not working for everyone.
On September 15th, 2022, a lot of users experiencing the Facebook log-out problem.
A username @yard_brent tweeted on Twitter, "Anyone else not able to log out of Facebook? I'm not on Facebook that often so I always log out when I'm finished".
"I've uninstalled and reinstalled the app and it still won't let me log out".
"However, I can log in and log out of the Facebook website using Chrome".
Another user named @a_ashburton tweeted, "I can't log out of Facebook, and logging out of all my devices is not a viable solution for me".
Apparently, the log-out issue is on a global level and you are not alone, it affects the Facebook mobile app and Messenger.
The desktop version of Facebook is not affected (if you're using browsers like Chrome or IE).
How to fix can't log out of Facebook
Here are the working ways to fix can't log out of Facebook (5 methods):
Clear the cache of Facebook by following these steps: Open the Settings app > Apps > Facebook > Storage > Clear Cache > Clear Data > re-open Facebook.
Uninstall the latest version and Install an older version of Facebook (for Android devices): https://facebook.en.uptodown.com/android/versions.
Update FB to the latest version.
Uninstall and reinstall Facebook.
Wait for 24-48 hours span.
The first way is to clear Facebook's cache.
If you are an Android user, it can be done by opening the Settings app, finding Facebook, and tapping on "Clear Cache" followed by "Clear Data".
You can fix certain issues on the application by clearing Facebook's cache including loading and logging out.
Alternatively, you will be logged out of the app by clearing the app's data.
Move back to an older version of Facebook and download it from Uptodown.
In some cases, the latest Facebook update might contain some bugs and glitches and when you update the app, you get them.
You can fix the bugs by downloading an older version of Facebook until a new update is released by Facebook to fix them.
If Facebook is not up, it is a wise act to wait for 24 to 48 hours for it to be back up.
If there's a new update is published to fix the bugs, you need to update the app.
What's Next
How to Fix "The action attempted has been deemed abusive" on Facebook
How to Fix "You're using an unsupported version of Facebook Lite"
Best, Nice, and Good Facebook Comments
Arsalan Rauf is an entrepreneur, freelancer, creative writer, and also a fountainhead of Green Hat Expert. Additionally, he is also an eminent researcher of Blogging, SEO, Internet Marketing, Social Media, premium accounts, codes, links, tips and tricks, etc.