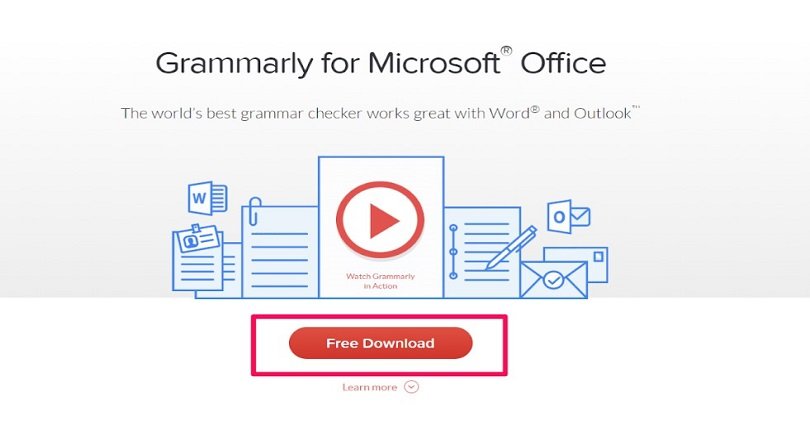 Grammarly for Word – The Definitive Guide
Microsoft Word supports its own built-in grammar editor to check grammar mistakes.
But here is a fact:
It is not always ideal. In addition, it also does not support features like plagiarism that most of the professional writers or editors want to use.
It can be one of the most popular writing applications on the market that does not mean it is perfect.
That is where Grammarly for Word comes in handy. It helps you to fulfill all the requirements for your writing in all Microsoft Office apps especially Outlook.
Read more:
Luckily, it is easy to use, here is the complete guide how to use Grammarly for Word free within more or less five minutes.
Getting Started with Grammarly for Word
Firstly, login to your account of Grammarly and reach "apps" section available on the left side. Create a new account of Grammarly if you do not have an existing account.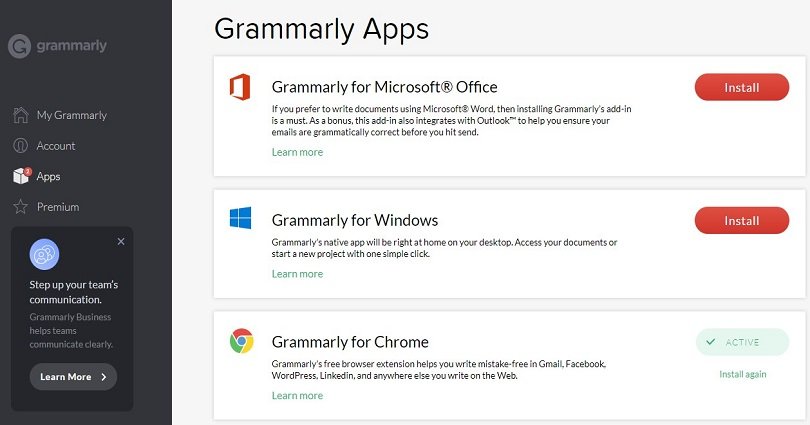 In Grammarly apps section, you will find Microsoft Office add on.
Unluckily, the Microsoft Office app is available only for Windows operating system.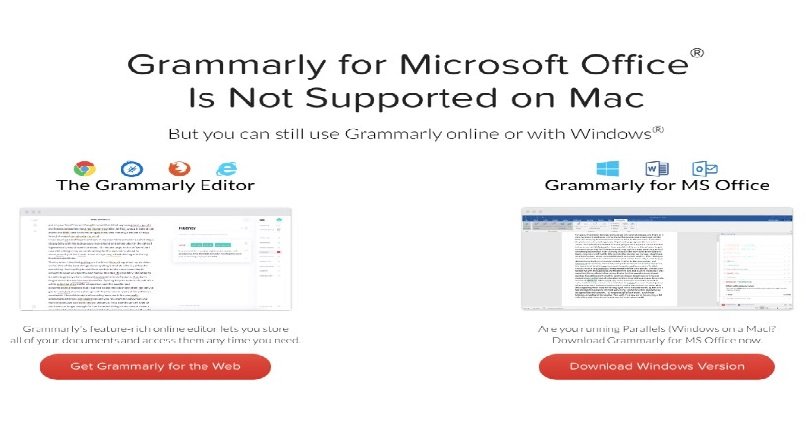 Windows users will find the download there and it can be installed like any other windows software.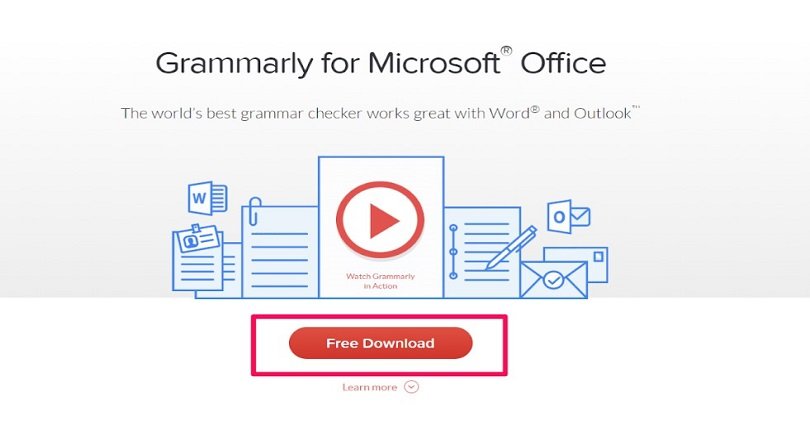 After installation, you will be able to open it in any Microsoft Office product such as outlook. Open outlook to begin typing your email as usual.
The icon of grammarly will be available on the right hand side. You need to click on it to proofread your email and it will also find out your spelling and punctuation errors.
The grammarly office ribbon will also allow you to offer a few features to check including style or sentence structure. In this way, you will make your emails accurate and also the receivers will also like to read them when they are devoid of mistakes.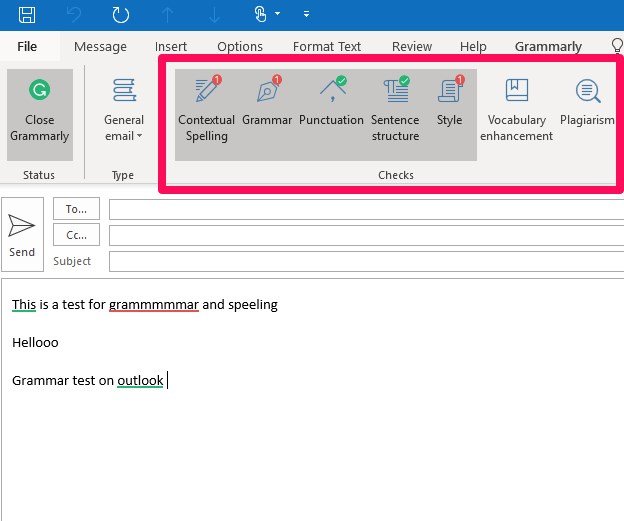 Here I am going to show you how to use Grammarly for Word to check longer text.
How to Use Grammarly App for Word's Editor to Find Grammatical Errors
When you install Grammarly for Word, you will see a new option appear on the left hand side. One can locate it between "help" and search feature of Word. There is another option available to click a little further that is "Open Grammarly" on the right side.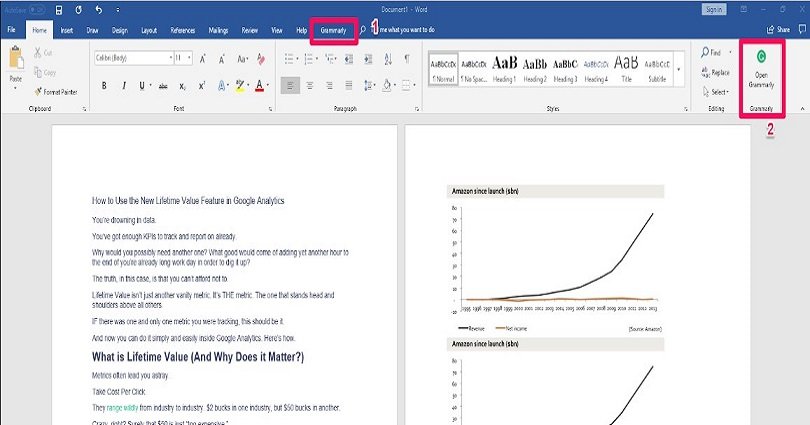 The grammar checking options remain off by default. After opening Grammarly on Word, you can click on each thing to identify the problem and proofread your text.

If you are not an expert in grammar, you will be able to notice grammatical errors. It is because Grammarly for Word will highlight it throughout the content and click on that error will open the specific error.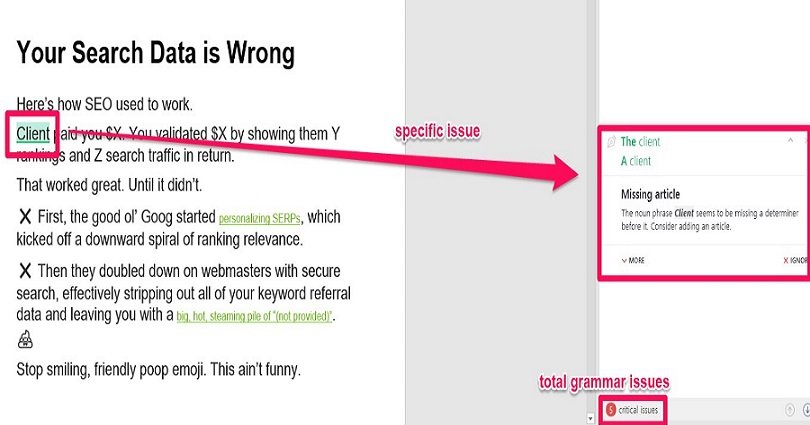 In addition, they also suggest or recommend a few solutions for every issue you face. So you can choose the best solution by clicking on it. No thinking trouble needed.
It will also provide a quick overview of the issue/problem, educate you the main cause so you can remember this error/problem the next time. Eventually, you will cut down the number of mistakes you generally do.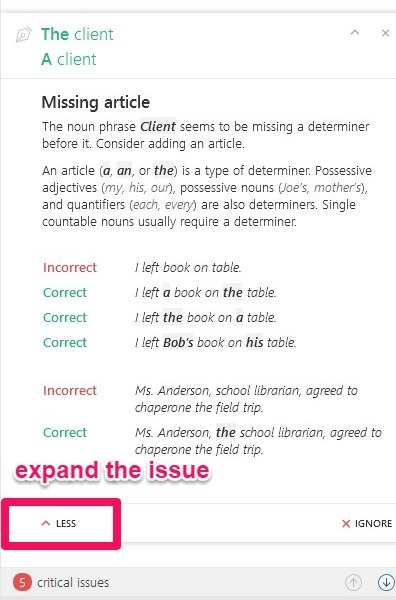 Grammar is not the only thing that this tool focuses. Grammarly for Word offers a lot of detail. Here are some of the other features which will help you.
Grammarly for Word Reports
Grammarly report is known as a "check" that is what you will see. See below in the picture how you will see it.

1: Vocabulary Enhancement
The vocabulary enhancement will underline all overused or repeated words. It is also an ideal tool to find those favorite sayings you want to use again and again. Luckily, they will suggest a few alternatives.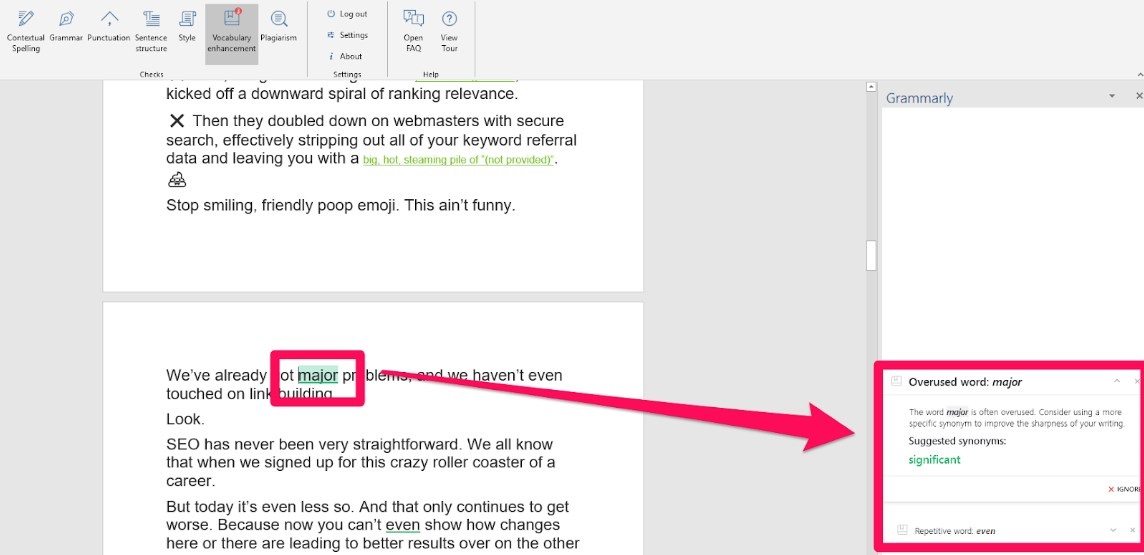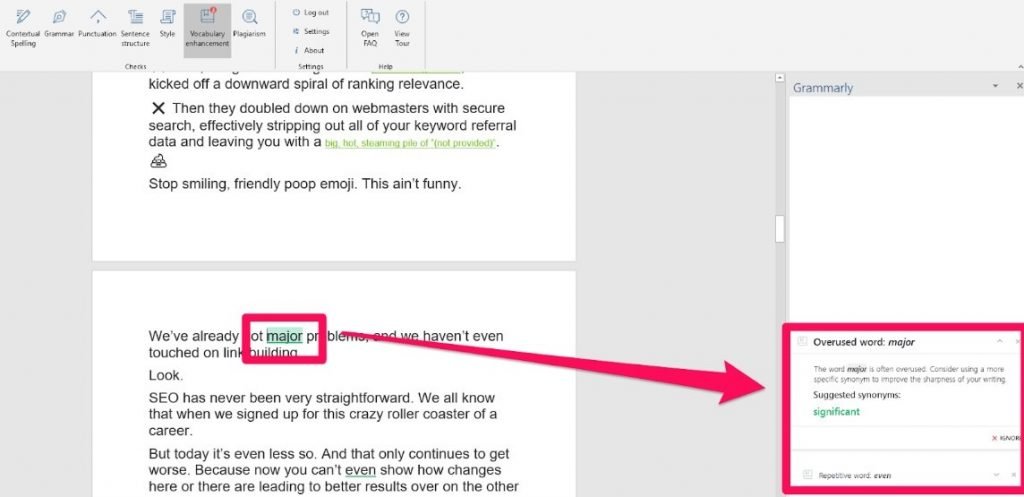 2: Style
The style check is a little more subtle. For example, they will highlight the common writing errors like slang. Here is an example where they did not like the word "ain't" and flagged it.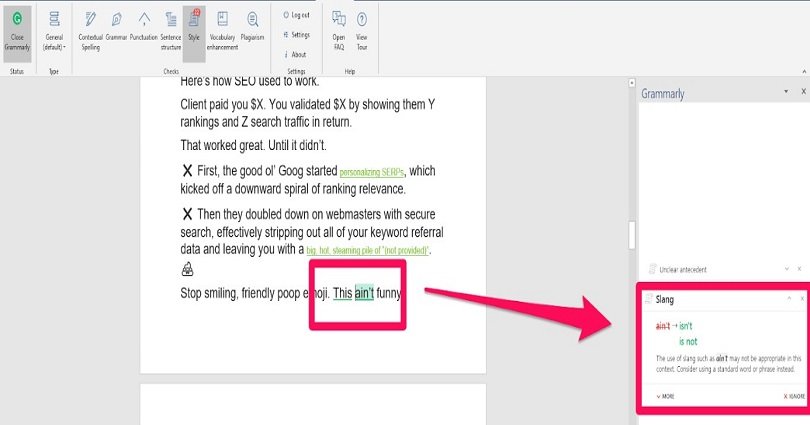 But jargon or slang is not always incorrect. So here you have the right to update your personal dictionary and adjust the settings according to your taste.
3: Sentence Structure
The next one is sentence structure check which checks the sentence structure.

This check does not like sentence fragments.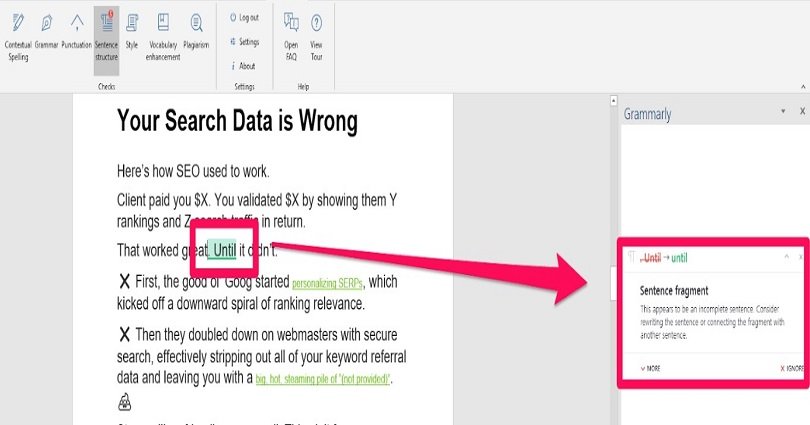 4: Punctuation
The next one is punctuation which is common.

This is where your language setting becomes effective, there might be some differences between British and American English.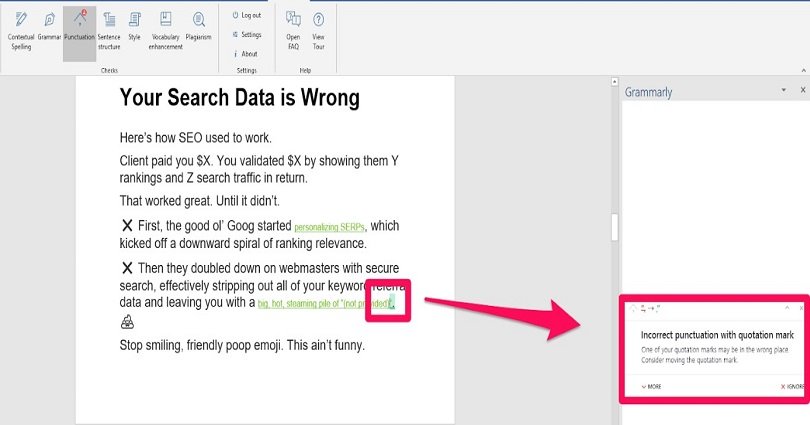 5: Contextual Spelling
Contextual spelling is the next check which depends on your choice. For example, if you are intentionally writing something informally, you might want to add improper words, little interesting tidbits and odd spellings.

So Grammarly will highlight these errors. But you can use "Add to Dictionary" button on each if you want to stop grammarly to flag these in the future.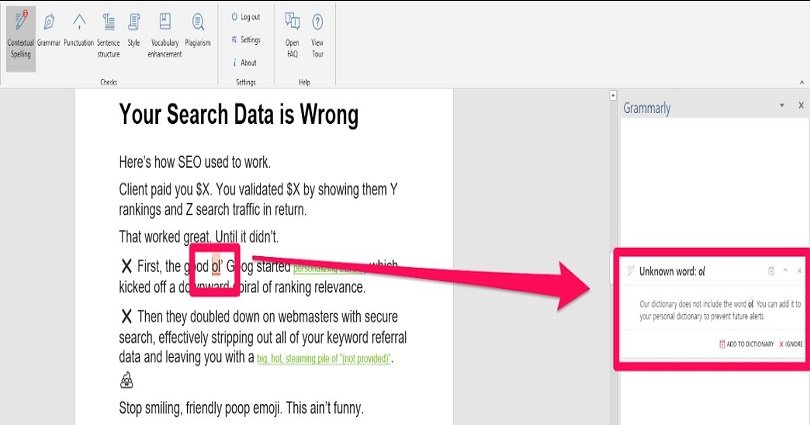 Grammarly for Word also has a default content type. You can switch between different versions to change the grading from casual to academic.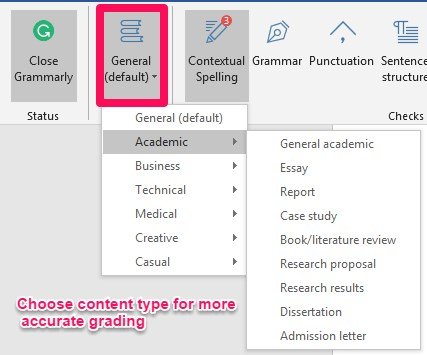 How to Check Plagiarism on Word Using Grammarly
The built in grammar feature of Microsoft Word is OK. But it does not support plagiarism check.
That is where Grammarly tool comes in handy to help you.
The plagiarism check in Grammarly for Word is available on the far right side.

Click it and your content will begin highlighting after a few seconds.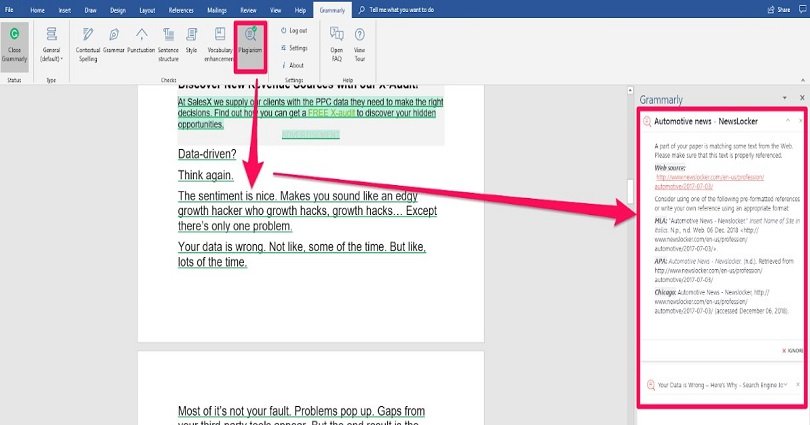 The Grammarly window will display the source for each highlighted section on the right, with different suggestions to change the content.
Additionally, it will also highlight the total number of plagiarized errors. The only demerit here is that you cannot get calculated percentage if you want to compare different documents to grade.
You can get access to that feature if you go back to grammarly site and login the web app.
How to Uninstall Grammarly on Word
If you want to uninstall Grammarly, here is how to do it.
Just follow these simple steps:
Go into Settings
Look for Apps
Click on "Apps & features"
Find Grammarly for Microsoft Office Suite
Click "Uninstall"
So it is very easy.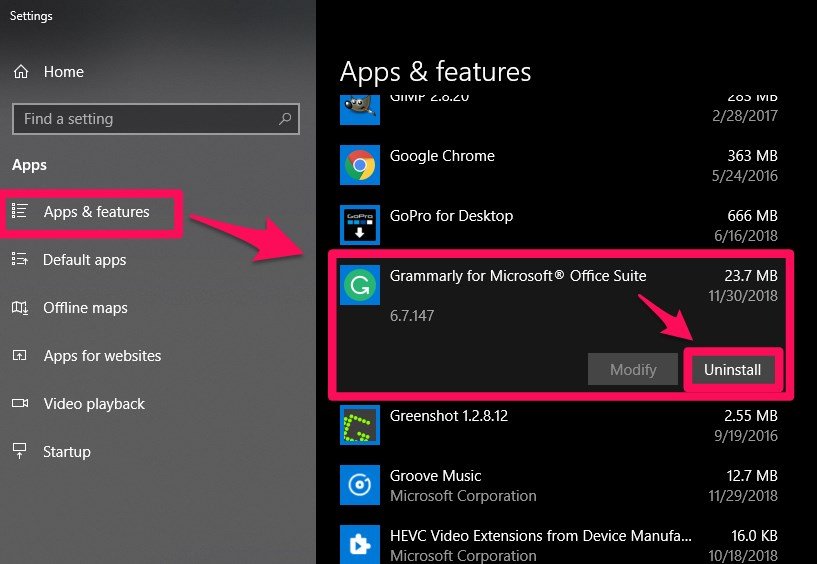 Final Words
Microsoft Office does have a built-in spelling and punctuation checker.
But it does not have plagiarism checker of any kind.
So if you are creating content on Word for publishing online then you have to use at least one or two more tools for it.
Thankfully, the user does not have to go through this process due to Grammarly for Word.
In addition, it also provides a number of features including plagiarism checking, contextual spelling checks, style which are integrated directly into Word interface. Therefore, you do not have to navigate it.
Make a Grammarly account. Click on Grammarly icon in Word to use it when you need it.
Click save after using Grammarly.
Arsalan Rauf is an entrepreneur, freelancer, creative writer, and also a fountainhead of Green Hat Expert. Additionally, he is also an eminent researcher of Blogging, SEO, Internet Marketing, Social Media, premium accounts, codes, links, tips and tricks, etc.