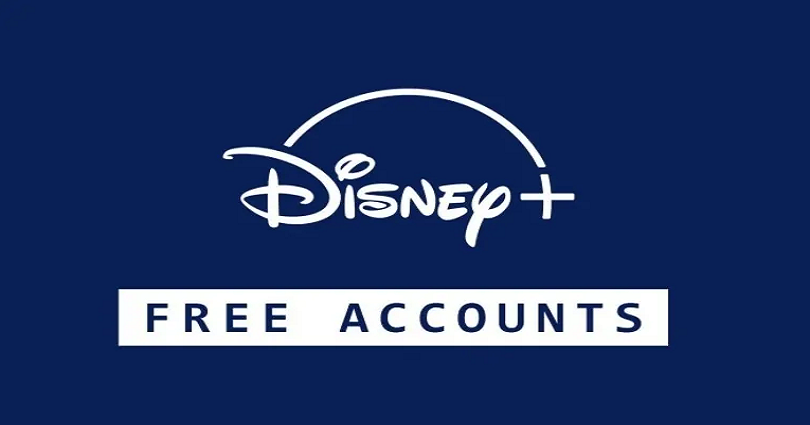 On November 2019, Disney Plus (Disney+) came into existence.
Since then, it contains over 137 million users.
Disney Plus comes with 3 plans—monthly subscription, annual subscription, and The Disney Bundle.
The cost of a monthly subscription is $7.99 USD per month while the cost of the annual subscription is $79.99 USD per year.
Alternatively, The Disney Bundle, which has Disney+, Hulu, and ESPN+ costs $13.99 USD per month or $19.00 per month (no ads).
For some users, the subscription to Disney+ may seem a little costly.
In this post, I will tell you how to get a free Disney+ account, whether they have a free trial, and get a list of free Disney Plus accounts.
How to get a free Disney Plus account
To get a free Disney Plus account, you need to get a Verizon Unlimited Plan or Sky Broadband plan.
Both plans have a free Disney Plus account/subscription.
You can watch 1 year of Disney+ for Sky Broadband.
Alternatively, if you are subscribed to Verizon Unlimited, you can get Disney+ free for 6 months.
Additionally, you can also share a Disney Plus account with your family as well as friends.
If someone is using a plan, you can ask them to share their email and password with you.
Method 1. Get a Sky Broadband plan
If you're from New Zealand and living there, you can get Disney+ for free by buying a Sky broadband plan.
On 9th June 2021, the offer was released and will end on 30 September 2022.
If you purchase a Sky broadband plan within this span, you'll get a free 12-month subscription to Disney Plus.
You need to log in to your Sky account to get the code.
After getting the code, you need to redeem it on the sign-up page of Disney+.
There is another thing you need to know you need to give them your payment information so the plan will be renewed after 12 months.
If you want to avoid charges, you can cancel the free trial before 12 months.
Unfortunately, if you're already a Disney Plus subscriber, you do not land in their eligibility criteria for the offer.
However, you can still gift the subscription to your friends or family by giving away the code.
Method 2. Get a Verizon Unlimited plan
The customers from the USA can buy a Verizon Unlimited mobile phone plan and get Disney+ for free.
The unlimited plan is eligible for it and it gives a free 6-month Disney Plus promotional subscription.
The subscription also has 5G Do More, 5G Start, Get More Unimited, Do More Unlimited, Play More Unlimited, Verizon Plan Unlimited, Go Unlimited, Beyond Unlimited, and Above Unlimited.
If you have a 5G Get More of 5G Play More plan, you can avail the Disney bundle without paying extra charges.
Firstly, sign in to your Verizon account.
Click on Add-ons > apps overview.
Select Disney+ > Learn more > Get it now.
Provide your email address.
Now, click on "Check email".
Accept the terms and conditions.
Click on "Enroll in Disney+".
Click on "Go to Disney".
Create your Disney+ account.
After creating a Disney+ account, download the Disney+ app on your mobile phone.
Use the email address and password to log in that you've just created and start watching Disney Plus for free.
Although Disney Plus' Terms of Use does not allow you to share your password a lot of users are doing it.
If you can't afford a Disney+ subscription, you can ask your family members or friends for the passwords.
There is no harm if you're sharing your password with one or two family members.
However, sharing your account with too many people may create an issue for you.
If there are too many sign-in, it can result in the locking of your Disney Plus account.
Just remember that you can only stream up to 4 devices at once.
Therefore, it will be a wise act to not share your account with more than 4 people.
Does Disney Plus have a free trial?
No, Disney Plus does not have a free trial for their subscription.
In the past, it used to have a 7-day free trial (after that it costs $6.99 per month).
You can cancel the free trial right before the expiration so you will not be charged.
In June 2020, Disney Plus announced that they are removing all the free trials.
It can be expected because the company was losing money by giving away its subscriptions in free trials.
According to a spokesperson, the subscription of $7.99 per month is attracting the users.
When you compare it with the Netflix plan, this is slightly cheaper than Netflix costs$9.99 per month.
Currently, there is no update on whether the Disney Plus free trial will be back or not.
However, Netflix is their biggest competitor that gives away free trials in specific countries like Vietnam.
I can say that Disney plus can follow this strategy in the future as well.
Free Disney Plus accounts 2023
| | |
| --- | --- |
| Email address | Password |
| sdikhf2174@ihawe.com | briTh=@oC6 |
| revig38676@gameszox.com | 2i*R+PUBra |
| fopan19576@oceore.com | fopan19576 |
| khmnjb722@huawf.com | v7@4troDof |
| ahegfu12847@akwf.com | tror7jot-U |
| yvwtsf5378@hnef.com | gepomok395 |
| mimisis908@musezoo.com | mimisis908 |
| sijey64255@nzaif.com | sijey64255 |
| gepomok395@nzaif.com | gepomok395 |
| hilamis499@oceore.com | hilamis499 |
| cifege7650@nzaif.com | cifege7650 |
| laxed67493@musezoo.com | laxed67493 |
| milepe1706@krunsea.com | milepe1706 |
| riyahij513@musezoo.com | riyahij513 |
| howeho8042@oceore.com | howeho8042 |
| dakabac713@oceore.com | dakabac713 |
| milek90521@nzaif.com | milek90521 |
| helik34334@oceore.com | helik34334 |
| rihirix339@musezoo.com | rihirix339 |
| lamaji7719@krunsea.com | lamaji7719 |
| titif58070@krunsea.com | titif58070 |
| viwem53711@musezoo.com | viwem53711 |
| gejek49800@nzaif.com | gejek49800 |
| petere7303@musezoo.com | petere7303 |
| kemam98202@oceore.com | kemam98202 |
| fosaval345@krunsea.com | fosaval345 |
| velakof134@musezoo.com | velakof134 |
| herelet968@nzaif.com | herelet968 |
| xerexif463@oceore.com | xerexif463 |
| xikon75219@oceore.com | xikon75219 |
| necefe6834@nzaif.com | necefe6834 |
| rokera2000@nzaif.com | rokera2000 |
| kimilor471@musezoo.com | kimilor471 |
| kitiga4313@krunsea.com | kitiga4313 |
| vapere7786@krunsea.com | vapere7786 |
| pipad91866@krunsea.com | pipad91866 |
| roges48764@krunsea.com | roges48764 |
| belax36839@musezoo.com | belax36839 |
| dewic14641@krunsea.com | dewic14641 |
| popix33614@musezoo.com | popix33614 |
| mefise9549@krunsea.com | mefise9549 |
| renodav861@musezoo.com | renodav861 |
| codey37221@nzaif.com | codey33721 |
| vasave9001@musezoo.com | vasave9001 |
| ribay78576@nzaif.com | ribay78576 |
Just remember that the free Disney+ accounts above are based on a first-come-first-serve.
If the account does not work, it indicates that someone else is using it and has also changed the password.
Additionally, the subscriptions of some of the accounts might have expired.
In this case, the best bet is to wait until someone else pays for the subscription.
Final Words
As I mentioned in this article, there are multiple working ways to get a Disney plus account for free such as sharing passwords.
However, it's an ideal method that you pay for a Disney Plus subscription.
The subscription is cheaper than most of the streaming services on the web, it costs @ $7.99 USD per month.
A subscription offers Disney, Pixar, Marvel, National Geographic, and many other categories.
It also allows you to watch your favorite shows and movies on a TV, PC, mobile phones, and game console.
You can visit the Disney Plus Help Center to learn more about it.
You can use the contact options if you are having any issues or questions just scroll down the help center and click on contact options.
Disney Plus has 24/7 support via live chat, phone, and a feedback form.
What's Next
Free Netflix Accounts and Passwords
Free Twitter Accounts and Passwords
Arsalan Rauf is an entrepreneur, freelancer, creative writer, and also a fountainhead of Green Hat Expert. Additionally, he is also an eminent researcher of Blogging, SEO, Internet Marketing, Social Media, premium accounts, codes, links, tips and tricks, etc.