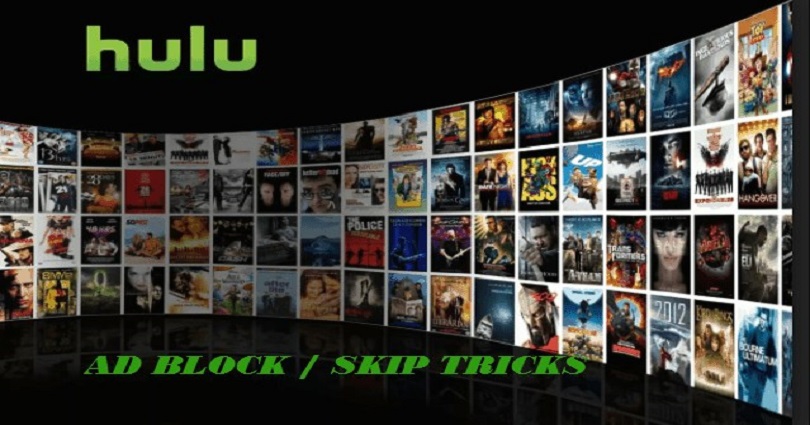 Hulu is a movie-on-demand video service that allows the users to watch and stream videos of TV shows, movies available in USA and Japan. It is owned jointly by Walt Disney, 21st Century Fox, Comcast and Time Warner. In the beginning, Hulu focused on streaming famous live TV shows streaming and original content on movies and documentaries. It also features a lot of paid content that allows you to customize your experience of streaming. There are plenty of methods to watch Hulu Without Ads. In this post, I am going to discuss the best methods to skip Hulu Ads.
Hulu is different from other platforms including Netflix and Amazon Video. It enables users to stream the famous TV series early. You will have to wait for 7 days after the airing of your favorite TV show or series to watch it. You do not have to pay extra charges as you pay to your Cable operators excluding Hulu Plus subscription to get the streaming experience. There are several award-winning series that are available on Hulu. It includes I Love You, Sarah Silverman and The Handmaid's Tale.
Furthermore, the streaming on Hulu is available in full HD quality, it also ranges from 720p to 4K Ultra HD now. In addition, Hulu enables users to watch a full series of hit movies, kids shows, and it comes with a minimum subscription price that 11.99$. There are a number of people who search that how to skip commercials on Hulu or How to watch Hulu without ads, therefore, I am writing this guide so you will be able to know how to remove ads from Hulu.
How to Block Hulu Ads
1. Use Hulu Ad Skipper Chrome Extension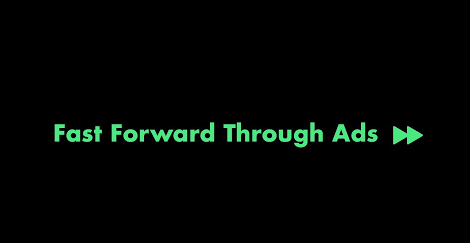 This is a new method of skipping or fast-forwarding Hulu ads, Hulu Ad Skipper extension by Chrome detects the ads on Hulu and blocks them or fast forward them. You need to install the extension and you are good to go.

2. Use Automatically Skip Hulu Ads Chrome Extension
This is a recently released extension to fast forward the hulu ads and saves your time, if you are a free member do not worry, this extension will give the same experience.
After installing the extension, it will fast forward the 90 seconds ad and make it a 6 seconds ad for you, how cool is that?

3: Use Two Tabs on Hulu
Before you start reading the tips to stop ads on Hulu, you need to know that you cannot block these ads and get the streaming without any break. It is because they generate revenue using this ad system on Hulu, which is why they will not allow you to stream without paying something in return. The tips and tricks are safe to use.
Load Two Programs at the Same Time on Hulu
1. Open Hulu and select any program you want to stream.
2. Open Hulu again in the new tab and open the same program you opened in the previous tab.
3. After that go to the 2nd tab, mute the volume and fast forward the program, a just few seconds before the first ad.
4. After doing it go back to the 1st tab and watch the show.
5. When the show reached the 1st commercial ad in the first tab, shift to the second tab, unmute the volume and return to the show to the 1st commercial ad.
6. As you already watched that ad, the show will instantly stream at that point. In this way, you skip Hulu ads.
7. Just repeat this trick between two instances and watch the entire program without any break.
This is the trick that always works and still working till now.
4: Skip Commercials on Hulu By Refreshing
This second method will work if you reload Hulu program page. In Hulu, you agree to watch 3-4 minutes of commercial ads when you watch your favorite program. It will be annoying for you and will also ruin the interest and enjoyment of your show. Therefore, you need to apply this trick in order to get the optimum experience and you will also like it.
As you may aware of the fact that Hulu generates its revenue from commercial ads and page views. When you will start streaming on Hulu, they will start showing you ads, in the beginning, they are of short duration. Gradually, they will increase the time of ad which may lead to 3-4 minute ads.
5: Upgrade to Hulu Plus (Hulu Ads Killer)
This is an ideal way to watch Hulu without ads and it does not matter which program you stream. You need to upgrade your subscription of Hulu to Hulu Plus which costs 11.99$ dollars only. It is only 4 dollars more than the normal plan. This is another way to get rid of Hulu commercials from all the programs except those programs which are exclusive. Hulu Plus upgrade will still show ads but limited ads as compared with the normal plan. In normal plan, they show ads on almost every program which can be frustrating for you.
6: Use Enounce MySpeed

Enounce My speed allows you to fast forward the ads or commercials of Hulu. The user will not have to see annoying commercials in order to watch his favorite programs. There are two steps of doing it, firstly, download Enounce my speed soft and it will be free for one week.
7: How to Disable Hulu Ads on Chrome
If you are looking for the answer to that question that how to block Hulu ads on Google Chrome then it is not possible but I can give you tools to avoid the ads. It will load the timer but not the ads and you will be able to skip those ads but not the timer.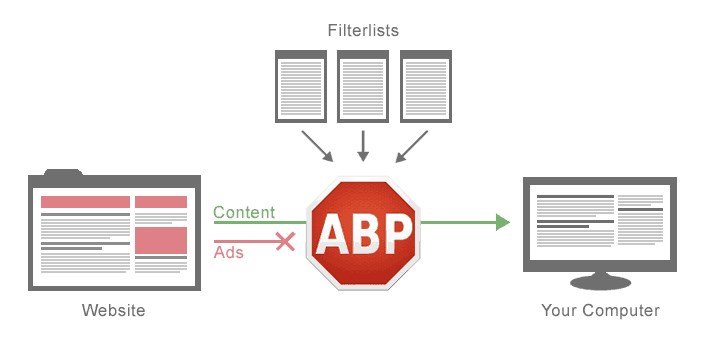 For this purpose, you need a Google Chrome Extension that is, Ad Block Plus which is available in the chrome extension store. It is a tool that you can use to block ads on Hulu. Ad Block plus will display black screen instead of showing ads. So you need to have patience until the timer ends but it will block the annoying ads for you.

Note: You may not be able to watch some videos while using this extension.
8: How to Block Ads on Hulu on Phone
So, if you want to stream on your phone and looking to skip Hulu ads on your phone then this will help you. Blokada is an android application that will allow you to block ads when you watch your favorite shows on your phone.
Follow these steps to do it:
First of all, download and install Blokada which helps you to block hulu ads on android
Open the app and click Blacklist
Tap on Goodbye ads
This Hulu android ad blocker will block ads on android
More Ways to Restrict Ads on Android
The ad blocking experience of this app will be the same as Ad Block Plus as in the previous method.
If the Hulu ads are annoying you on android phones, you can also block them, there are two methods of doing that.
For non-rooted Android devices
There are a number of ad-blocking apps available on the play store, but it is not necessary that they will remove hulu ads on android phones. The best way to block the ads is to get Adblocking browsers instead of ad blocker apps.
The brave browser offers not only the ad blocker but also blocks pop-ups. The browser can also be installed on PC.
For rooted Android devices
AdWay app is the best method to avoid ads on rooted android devices, it needs some system permissions to filter the advertisements.
9. Use Web Filtering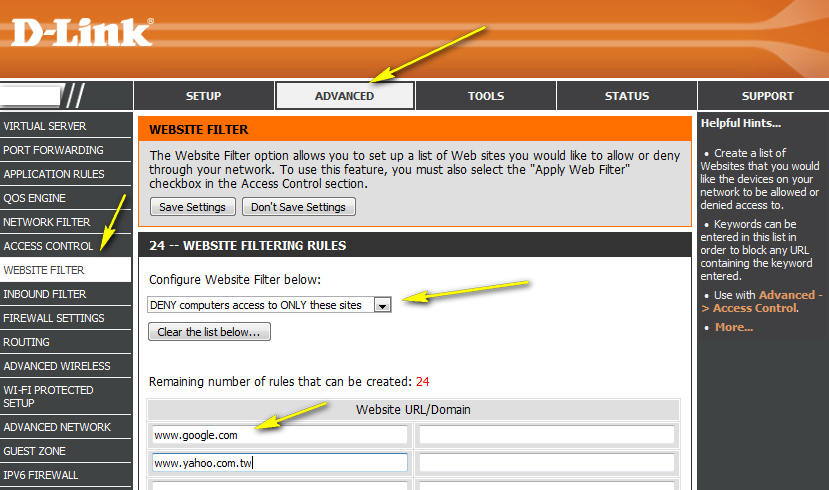 One can get rid of hulu ads using the web filtering method, available in under access control or parental control in your router control management, follow these steps:
Firstly, connect with your wifi.
Open your desired browser, type the IP 192.168.0.1 or find out the router IP address and press hinter.
Now locate the option known as web filtering, it may differ due to different routers
Simply add this "ads-e-darwin.hulustream.com" domain without quotes to your block record or web filtering option
Now, restart your router
What will this do?
The domain you have blocked in the router settings sends Hulu advertisements and when you will block it, you can enjoy your Hulu ads free.
10: How to Avoid Long Ads
Whenever you get any long duration ad then simply reload the whole tab by using the reload button. After the reloading of the page, you will have to see 2 ads which will be short, one of them will be of 2 seconds and the other one is about 30 seconds. That is another way to skip ads but this method is to get rid of long ads of 3-4 minutes duration. This method will replace the longer ad with the shorter ad of 30 seconds.
That's it, this is the answer to your question that how to remove ads from Hulu?
Is there any method to block hulu ads and I am missing it?
If yes, let me know and I shall add it in this post.
Further Reading
Best Ad Block Extensions for Chrome
Arsalan Rauf is an entrepreneur, freelancer, creative writer, and also a fountainhead of Green Hat Expert. Additionally, he is also an eminent researcher of Blogging, SEO, Internet Marketing, Social Media, premium accounts, codes, links, tips and tricks, etc.