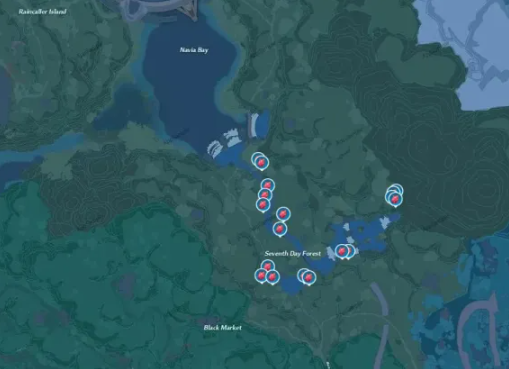 Tower of Fantasy contains a lot of missions/quests that you need to complete for rewards.
The game also contains side quests, stories, cutscenes, bosses, and so on.
You can get the rewards in the game are in-game currencies.
There is a requirement in certain missions in the game to "Gather firedragon fruit (0/5)".
However, finding firedragon fruit is a very hard task because there are no hints given.
In this post, I will tell you how to solve "Gather firedragon fruit" and the locations of firedragon fruit in Tower of Fantasy.
How to solve "Gather firedragon fruit" in Tower of Fantasy
Firedragon fruit location in Tower of Fantasy
#1 Location: Seventh Day Forest.
#2 Location: The Lumina.
The seventh day forest is the first location where firedragon fruits will spawn.
The Seventh Day Forest is found at the east of the Banges Omnium Tower and the north of Mt. Targus.
The fruits hanging can be located from saplings all around the forest.
Other players constantly pick firedragon fruits, so it can be difficult to gather them.
The fruits can be accumulated from the saplings (small trees) along with green leaves.
If you don't see any firedragon fruit on the tree, the reason behind it is that the fruit has not spawned yet.
In this case, you need to wait for a few hours so they can spawn.
You can bypass this by going to a less player channel.
To begin with, select your current channel (above the minimap) and change it to something like (for instance 6).
If you can't find the fruits in the Seventh Day Forest, you can visit the Lumina as it is not much competitive like it.
What's Next
How to Get Amusement Park Tickets in Tower of Fantasy
How to Get FF79 Alloy Lubricant in Tower of Fantasy
Tower of Fantasy Discord Server
Arsalan Rauf is an entrepreneur, freelancer, creative writer, and also a fountainhead of Green Hat Expert. Additionally, he is also an eminent researcher of Blogging, SEO, Internet Marketing, Social Media, premium accounts, codes, links, tips and tricks, etc.