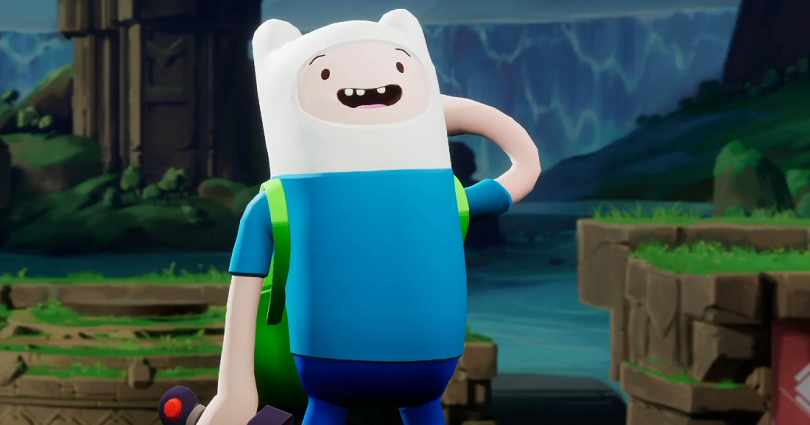 Finn is considered as one of the best characters in MultiVersus.
He is equipped with many great moves.
The moves are the up special, neutral special, and the down ground attack.
Finn contains a lot of combo starters such as his up-ground attack that sends him flying in the air.
You can also jump on top of someone and you can also use the down air attack to begin a combo.
In this post, I will tell you the best Finn combos in MultiVersus, moves with inputs, and a legend for them.
Input guide for Finn
Input legend
DC: Dodge Cancel
N: Neutral
D: Down
S: Side
U: Up
Ground: Normal attack
Special: Special Attack
Finn Combos in MultiVersus
Finn combos in MultiVersus
Up Ground, Up Special
Side Ground, Side Ground, Up Ground
Down Air, Up Ground, Repeat
Down Air, Up Ground, Side Air
Down Air, Up Ground, Up Special
Down Air, Up Ground, Up Special, Up Special
Down Air, Up Ground, Up Special, Side Special
Up Ground, Neutral Air, Up Special
As Finn, the best thing is to pay attention to become neutral.
It demands you to stay at the center of the map and keep your enemies at the side of it.
Finn is an assassin class so he gets 15% more damage.
However, he's very fast in his moves and causes a lot of damage.
Finn moves in MultiVersus
Finn basic attacks
Chop!/Slam-Bam-In-A-Can! – Neutral + Attack
The Sword Stuff!/Flying Sword Moves! – Side + Attack
Slasher/Sky Punch! – Up + Attack
Power Stomp/Ground Chop! – Down + Attack
Finn special attacks
High Five, Dude! – Neutral + Special
Get Skronked! – Side + Special
Backpack Attack! – Up + Special
Sweet Deals! – Down + Special
Passive abilities
Finn consumes COIN to boost his special attacks. When Finn hits opponents, the enemies drop COIN. Finn and his allies can pick up the COIN and boost their COIN count.
Finn can move while CHARGING attacks on the ground, but his attacks only obtain power if he moves. His Grounded Neutral Special attack CHARGES when he moves, even if he is not in a fight or attack.
What's Next
Best Perks for Iron Giant in MultiVersus
Best Perks for Superman in MultiVersus
Best Perks for Steven Universe in MultiVersus
Arsalan Rauf is an entrepreneur, freelancer, creative writer, and also a fountainhead of Green Hat Expert. Additionally, he is also an eminent researcher of Blogging, SEO, Internet Marketing, Social Media, premium accounts, codes, links, tips and tricks, etc.