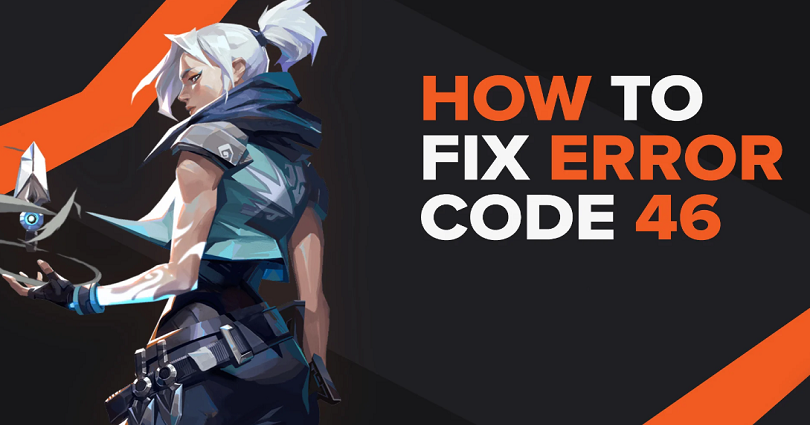 Are you facing an error code: 46 in Valorant?
The beginning part of the error message, "VALORANT is currently offline for scheduled maintenance".
Accompanied by, "Please come back later once service resumes".
You'll be getting two options—log out or quit the game.
There are many players complaining about the issue on Twitter. Here are some examples:
"Is anyone getting an error code 46 after updating their game?".
"How long is this update gonna take? I have a day off and I want to frag!".
In this post, I will guide you on what error code 46 means in Valorant and how to fix it.
What does error code 46 mean in Valorant?
Error code 46 means that Valorant is under maintenance.
You are facing it because it is scheduled downtime allocated for the engineers to work on the game.
Valorant frequently goes under maintenance so that they can update the game.
Updates to the game are meant to fix bugs, introduce balancing changes, add new agents, and so on.
For instance, in patch 5.03, Chamber, Neon, and Jett had balancing changes.
In addition, they also fixed the bugs including the defuse animation bug if the orb is trapped.
After every update, you can see the patch notes by visiting the official Valorant news page.
How to fix error code 46 in Valorant
How to fix error 46 in Valorant
Firstly, you must ensure whether Valorant is down/has maintenance.
Wait for the maintenance to complete (it can take 30 minutes to a few hours).
Uninstall and reinstall Valorant.
First of all, you need to check if Valorant is down or if the game has ongoing maintenance.
There are multiple methods you can use to check if Valorant is down.
The first method is to visit the Valorant status page.
After opening the page, select your region such as USA.
After selecting your region, check if there's ongoing maintenance.
If you see an "In Progress" tag above "Maintenance Period", it indicates that the team of the game is updating the game.
The second method is to go to downdetector.com/status/valorant.
See if there's a spike in the graph.
If the spike is there, it shows that the servers are probably down for everyone.
The last way is to go to Twitter and search for "Valorant down" or "Error code 46".
Check the top and latest tweets to see if other users are reporting it.
If there are a lot of tweets about Valorant's downtime, it clearly shows that it is down/under maintenance for everyone.
If Valorant is under maintenance, the process usually takes no more than an hour to complete.
In some cases, the maintenance can take longer than that.
In this case, Valorant will make an announcement on their status page.
What's Next
Arsalan Rauf is an entrepreneur, freelancer, creative writer, and also a fountainhead of Green Hat Expert. Additionally, he is also an eminent researcher of Blogging, SEO, Internet Marketing, Social Media, premium accounts, codes, links, tips and tricks, etc.