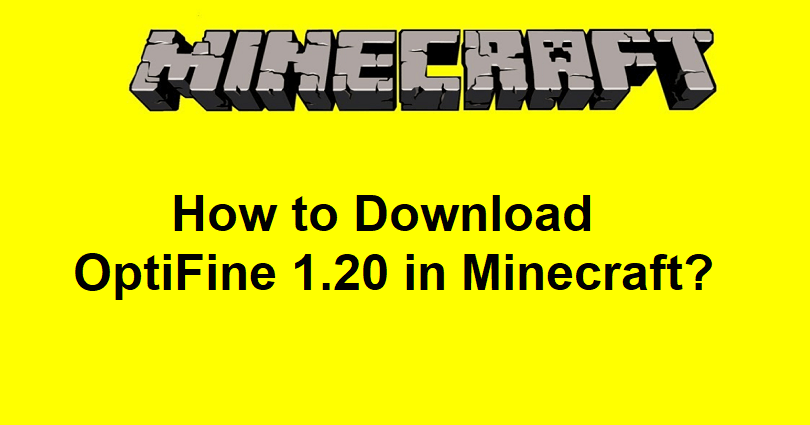 OptiFine is a powerful mod for Minecraft that gives different optimization and enhancements in order to improve gameplay.
It includes options such as FPS boost, reduces lag spikes and provides smoother gameplay.
OptiFine also adds HD textures, dynamic lights, shaders and variable render distance.
It helps in configurable smooth lighting, and performance optimization features such as Advanced OpenGL and VSync.
It gives you control over mipmaps, fog, anisotropic filtering, and antialiasing.
The mod also boosts grass, snow, and water clarity, custom sky textures, random mobs, connected textures, and natural textures with it.
OptiFine 1.20 was able to fix the debug screen by using a custom font and GUI items with shaders.
In this article, I will tell you how to install or download OptiFine 1.20 in Minecraft to get shaders.
How to download OptiFine 1.20 in Minecraft
Here's a step-by-step guide on how to download OptiFine 1.20 in Minecraft:
Visit this link: https://optifine.net/downloads.
Under "Minecraft 1.20", choose "previous versions".
Select "Download" available next to the latest version (for instance, OptiFine HD U I5 pre3) and skip the ad.
After that, click the "Download" button and run the ".jar".
To install OptiFine, select "Install".
Now, launch Minecraft and click on the version dropdown box.
Choose "OptiFine" and choose "Play" to start playing Minecraft!
#1 Tip: If you are facing the (cannot find Minecraft 1.20) error while downloading OptiFine, you need to update the launch of the 1.20 version of Minecraft before downloading it.
#2 Tip: If you are not able to find "OptiFine" in the Minecraft Launcher, choose the "Installations" tab, and select "Play" near "OptiFine".
What's Next
How to Fix "Failed to connect to the server" in Minecraft
How to Fix Game Already Running in Minecraft
What is the Mineplex IP in Minecraft?
Arsalan Rauf is an entrepreneur, freelancer, creative writer, and also a fountainhead of Green Hat Expert. Additionally, he is also an eminent researcher of Blogging, SEO, Internet Marketing, Social Media, premium accounts, codes, links, tips and tricks, etc.