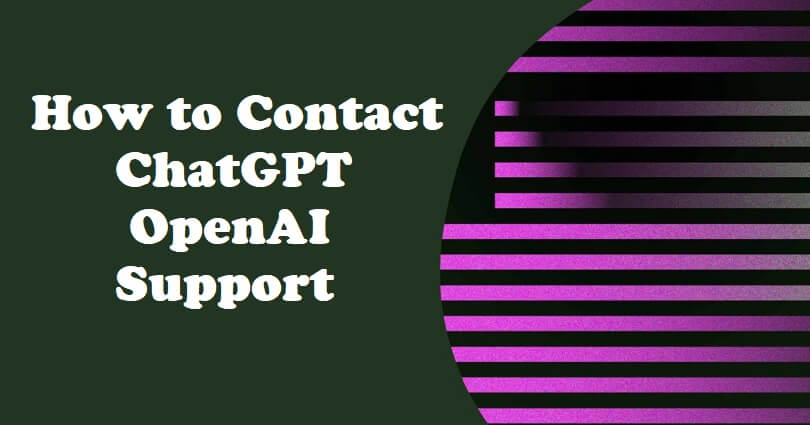 Artificial intelligence has become a part and parcel of our lives due to its improvement and ChatGPT is one of them.
ChatGPT is one of the language models and the developer of this model is OpenAI which has the ability to give human-like responses to prompts you use.
As ChatGPT has launched its 4 version but still users can face problems or want to get their questions answered about how to use it.
If that is the case, it may be essential to contact OpenAI support to get help.
Some of the common problems that a user can face is having trouble generating responses from Chat GPT.
In this article, I will tell you how to contact ChatGPT or OpenAI support, whether there's a contact number and the company's email address.
How to contact ChatGPT
OpenAI has two channels that are provided to facilitate its users so they can get support from them.
To contact ChatGPT, a couple of processes include you can message the team or contact OpenAI using their email.
You have to go to the Open AI help center to send them a message and click on the chat icon to get started.
These support options help the users to have a good user experience.
Method 1. Send a Message to the team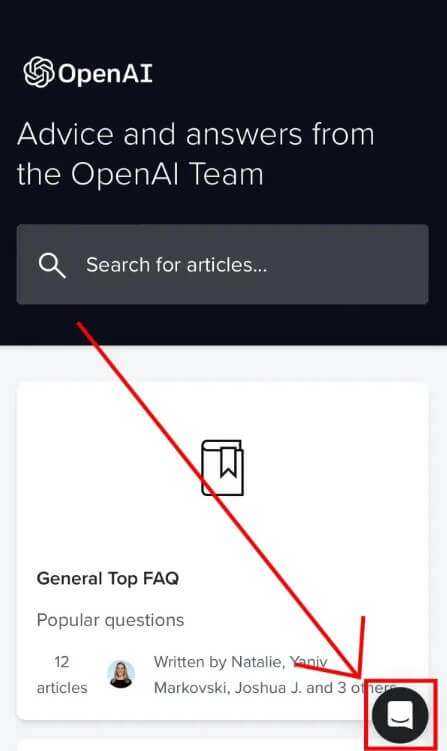 Visit this link: https://help.openai.com/.
Click on the chat bubble icon.
After that, click on "Search for help".
Go through different topics until the "Send us a message" button is shown.
Click on "Send us a message" and choose the topic that you need assistance with.
After that, please read the instructions and follow them to get help.
Method 2. Contact OpenAI via email
For general questions or queries: contact@openai.com (media inquiries, partnership proposals, or job-related inquiries).
For support: support@openai.com (queries or concerns, getting issues or errors from the service or technical help).
Is there a contact number for OpenAI?
Currently, OpenAI has not listed a phone number publicly to answer general questions or customer support as it is an AI research lab.
However, you can contact OpenAI using their email or directly from the website.
A comprehensive FAQ (frequently asked question) section is also available on Open AI website which can answer most of the common queries.
You can submit the ticket from the website if your question or issue is not listed in FAQ section.
What is OpenAI's email?
OpenAI has two email addresses including contact@openai.com and support@openai.com.
To ask about Open AI services or products, you can use this email support@openai.com.
You will get a response from OpenAI emails within a few business days, although you may experience waiting because their response depends on the questions they are getting.
It is highly suggested to add as much detail as possible in your email so ChatGPT team can help you with an accurate response.
If you need quick help, my suggestion is that you use other ways such as OpenAI website's support page.
What's Next
4 Ways to Contact Discord Support
How to Contact Elon Musk
Arsalan Rauf is an entrepreneur, freelancer, creative writer, and also a fountainhead of Green Hat Expert. Additionally, he is also an eminent researcher of Blogging, SEO, Internet Marketing, Social Media, premium accounts, codes, links, tips and tricks, etc.