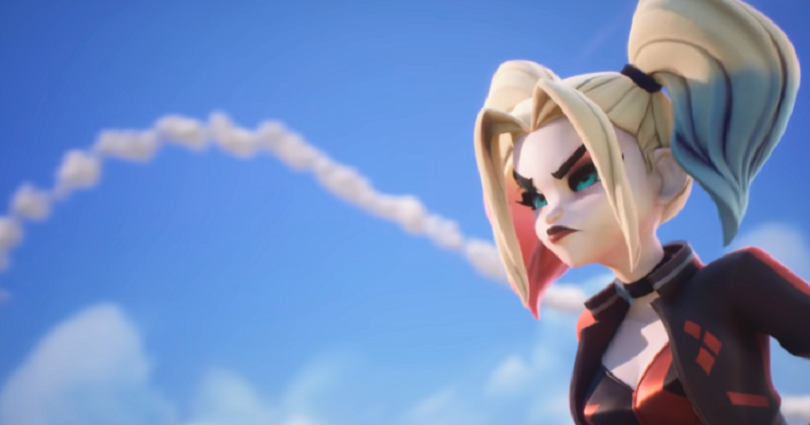 Harleen Quinzel was a psychiatrist at Arkham Asylum until she introduced herself to The Joker, the psychotic villain, and everything changed forever.
Her courage finally enabled her to leave and forge her own destiny after years of being the sidekick and main squeeze of The Joker.
She became powerful and could not escape the Batman's attention, and he thought that she has the potential to become one of Gotham City's, or even the world's, greatest villains.
This post has the best perks for Harley Quinn in MultiVersus and the unlockable perks you can get per level.
Best perks for Harley Quinn in MultiVersus
Best perks for Harley Quinn in MultiVersus
Signature perk: Smooth Moves – Harley's air and ground side specials also become dodges, giving her brief invulnerability at the beginning of the attack.
#1 Perk: Snowball Effect – Your team deals 7% increased damage against the fighter with the highest damage.
#2 Perk: Up, Up, and A-Slay – Your team deals 5% increased damage with attacks that hit back enemies upward.
#3 Perk: Last Stand – Your team deals 10% increased damage after hitting 100 damage.
Up, Up, and A-Slay works well for Harley Quinn because most of her abilities knock back enemies.
Last Stand is the most overpowered perk in MultiVerse, so you better use it.
Unlockable perks for Harley Quinn in MultiVersus
TIER 1
TIER 2
TIER 3
TIER 4
TIER 5
Default:
Default
Perk:
Up, Up, and A-Slay
Toasts:
x5
Perk:
Triple Jump
Gold:
x100
TIER 6
TIER 7
TIER 8
TIER 9
TIER 10
Perk:
Equip Ally Perks
Perk:
Slippery Customer
Signature Perk:
Glove Control
Perk:
Perk Training
Signature Perk:
Smooth Moves
TIER 11
TIER 12
TIER 13
TIER 14
TIER 15
Perk:
Hit 'Em While They're Down
Signature Perk:
Confetti Explosion
Perk:
Fancy Footwork
Profile Icon:
Harley Profile Icon
Badge:
Harley Wins
What's Next
How to Redeem a MultiVersus Code
How to Connect WB Account to Twitch for MultiVersus
How to Fix Offline Mode in MultiVersus
Arsalan Rauf is an entrepreneur, freelancer, creative writer, and also a fountainhead of Green Hat Expert. Additionally, he is also an eminent researcher of Blogging, SEO, Internet Marketing, Social Media, premium accounts, codes, links, tips and tricks, etc.